Hidden discounts in the digital age
Many investors crave greater exposure to tech – and for good reason. But as the tech bubble continues to grow, seemingly unphased by the Covid-19 crisis, finding a decent price for high-quality tech stocks is exceptionally difficult… but not impossible.
A golden age
Forget the Dotcom bubble. We are in a golden age of technology companies. Forbes[1] annual ranking of the top 2000 listed companies includes more than 150 technology companies. Scroll down the rankings and you will see companies across the digital universe from e-commerce and chipmakers, to cloud, information storage and AI. Many are household names – Amazon, Apple, Microsoft, IBM, Intel, Samsung, Facebook…
Some of the rising stars, such as Slack, Zoom, Alibaba, Tencent, Alphabet and Lyft, are gaining media attention and subsequent investment interest from institutions and investors alike.
The challenge for investors is to determine which of these companies are here to stay. The growing list of fallen tech giants (Nokia, Yahoo, Kodak, Xerox, Blackberry) is a testament to the challenge posed to today's market leaders.
So, if you are confident that you have picked the next Apple then another challenge emerges. What is a fair price to pay?
Enter holding-companies, and in particular…
[1] https://www.forbes.com/sites/jonathanponciano/2019/05/15/worlds-largest-tech-companies-2019/#3f70e7c6734f
One strategy is to buy into high-quality, fast-growing technology companies through a listed holding company. Listed companies owning significant shareholdings in blue-chip technology companies is common. A prime example is Prosus – a Dutch-listed technology-focused company. Prosus's major asset is its 31% holding in Tencent, the HK-listed media and services company, accounting for 85% of net asset value (NAV). It also holds an array of market leading digital assets such as classifieds, e-payments and food delivery platforms. Prosus is well placed to benefit from the accelerating secular shift to online. It is a leader in many of the markets it invests in. It holds more than €4 billion net cash on its balance sheet and is in a strong position to assert its dominance in many markets with bolt-on acquisitions.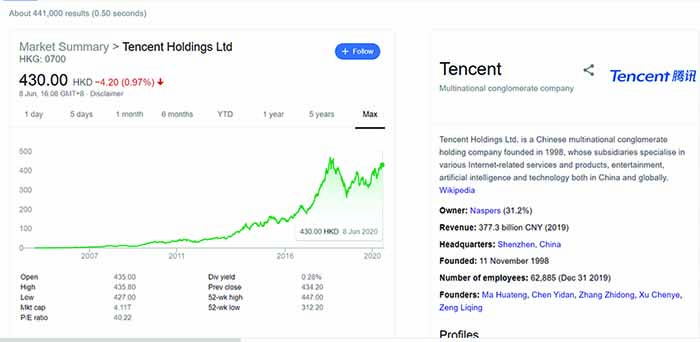 The Tencent factor
Tencent is Prosus' crown jewel: A Chinese media and social services behemoth owning WeChat, the world's biggest social network with over 1 billion active users; the world's largest online games developer, with titles such as League Of Legends, Fortnite and Call Of Duty Mobile; China's second-largest mobile payment provider and third-largest advertising platform. Yes, these are all owned by the same company.
With these far-reaching tendrils spanning the Chinese digital universe, we believe at a multiple of around 26x, it is reasonably priced for the growth prospects. Growth seen in games titles such as Honor Of Kings and Peacekeeper Elite has reinforced this, in addition to their strongest pipeline of games since 2008 with the release of DnF Mobile, LoL Mobile and Valorant. Year-on-year sales of these game titles jumped 31% over the recent holiday period and during the Covid-19 global lockdown.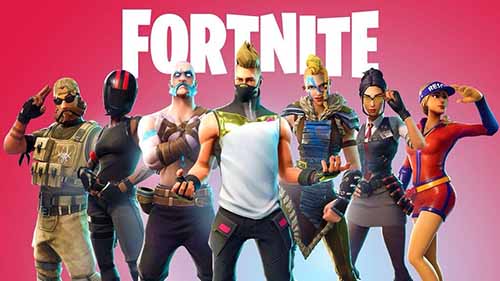 Prosus' performance
Prosus' high returns are not solely due to Tencent, as some market analysts have suggested. While this single investment did provide stellar returns, such a claim is unfair. Its average internal rate of return (IRR) excluding Tencent comes in at 19% (24% including Tencent).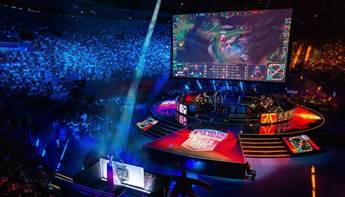 League of Legends Gaming Stadium
Prosus currently trades on a discount to NAV of 29%[1]. The NAV side of the equation shows great prospects for growth from its unlisted assets and holding in Tencent. This is primed to benefit from greater demand for home entertainment services, improving ad revenue and strong pipeline of mobile games. For a bonus, further growth prospects are in the pipeline through Prosus's other unlisted technology assets.
By investing in Prosus, you can buy into a high-quality, fast-growing technology company like Tencent at a significant hidden discount.
Final thought
In these uncertain times, it is more important than ever to fall back on strong principles. This may mean exploring new and novel approaches while maintaining strong fundamental concepts. At AVI, we have been seeking long-term capital growth by following a distinct, quality-biased, value-orientated approach since 1985. Investing in compelling opportunities that trade at a discount to their NAV has been, and will continue to be, our core principle. Companies like the one mentioned above form a large part of AVI Global Trust's concentrated portfolio.
Find out more at assetvalueinvestors.com
Important information
Issued by Asset Value Investors Limited ("AVI") which is authorised and regulated by the Financial Conduct Authority in the United Kingdom. Registered Office: 25 Bury Street, London SW1Y 6AL.  Registered in England No. 01881101. 
While many of the thoughts expressed in this document are presented in a factual manner, the discussion reflects only AVI's beliefs and opinions about the financial markets in which it invests portfolio assets following its investment strategies, and these beliefs and opinions are subject to change at any time. This document does not constitute an offer to buy or sell shares in the funds managed by AVI.
[1] As at June 2020
AVI
Asset Value Investors (AVI) was established in 1985 to manage one of the oldest listed investment companies in London. Our distinctive long only equity approach of investing in family-controlled companies, closed-end funds and asset backed situations is still a unique combination 35 years later. We offer investors a specialist research driven approach in a global and a Japan specific portfolio, actively seeking companies with a strong underlying business trading at a discount, with a catalyst to unlock long term value.