Join now and get £50 free trading credit
Open an ii Trading Account or ISA by 31 October and get £50 of trading credits to get you started. New customers only. Terms apply.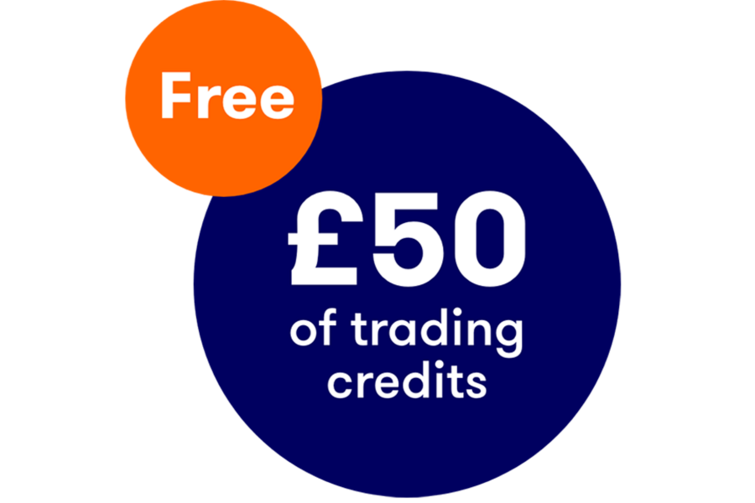 Please remember - the value of your investments may go down as well as up. You may not get back all the money that you invest. This content of this page is not intended to be a personal recommendation. If you are unsure about the suitability of an investment product or service, you should seek advice from an authorised financial advisor.
What is trading credit?
Most investment platforms charge a fee each time you trade. At ii our trading fees typically range from £3.99-£9.99.

Our free £50 free trading credits offer means new customers can get up to 12 free trades. Chosen carefully, that's enough to build a well-diversified portfolio covering all the major asset classes, such as shares, funds, investment trusts, ETFs and more.
Open an account to claim your offer
Stocks and Shares ISA
A Stocks and Shares ISA, also known as a Self-Select ISA or Investment ISA, is a tax-efficient savings account that lets you choose where and how your money is invested.
You can contribute up to £20,000 a year, in one ISA or several different types of ISA.
A Stocks and Shares ISA could give you better returns than cash savings – but this is not guaranteed.
If you are unsure about whether you should invest, then seek independent advice.
Trading Account
Ideal for investors who want flexibility and access to the widest choice of investment options in the market - including shares, funds, trusts and ETFs.
We will give you the tools you need to become a confident investor, including expert insights straight to your inbox.
You can access your money whenever you like and trade securely at any time using our mobile app.
Please remember - the tax treatment of these products depends on the individual circumstances of each customer and may be subject to change in future.
Why choose interactive investor?
We charge a low, flat fee that doesn't grow with your investments.
We're trusted by over 400,000 investors
Rated 4.7/5 with 22,000+ reviews on Trustpilot
More than 50% of our customers have been with us for more than 10 years
25% of UK share trades are executed on the ii platform
Frequently asked questions