Home
>
Sponsored
>
Fidelity Investment Trust
This section is sponsored. Sponsored content is paid for and produced by an advertiser rather than interactive investor (ii). ii does not endorse any particular product. If you are unsure if an investment is suitable for you please seek advice from an independent financial adviser. Sponsored content (whole pages or sections within a page) will always be marked by a green "Sponsored" tag and have a green border.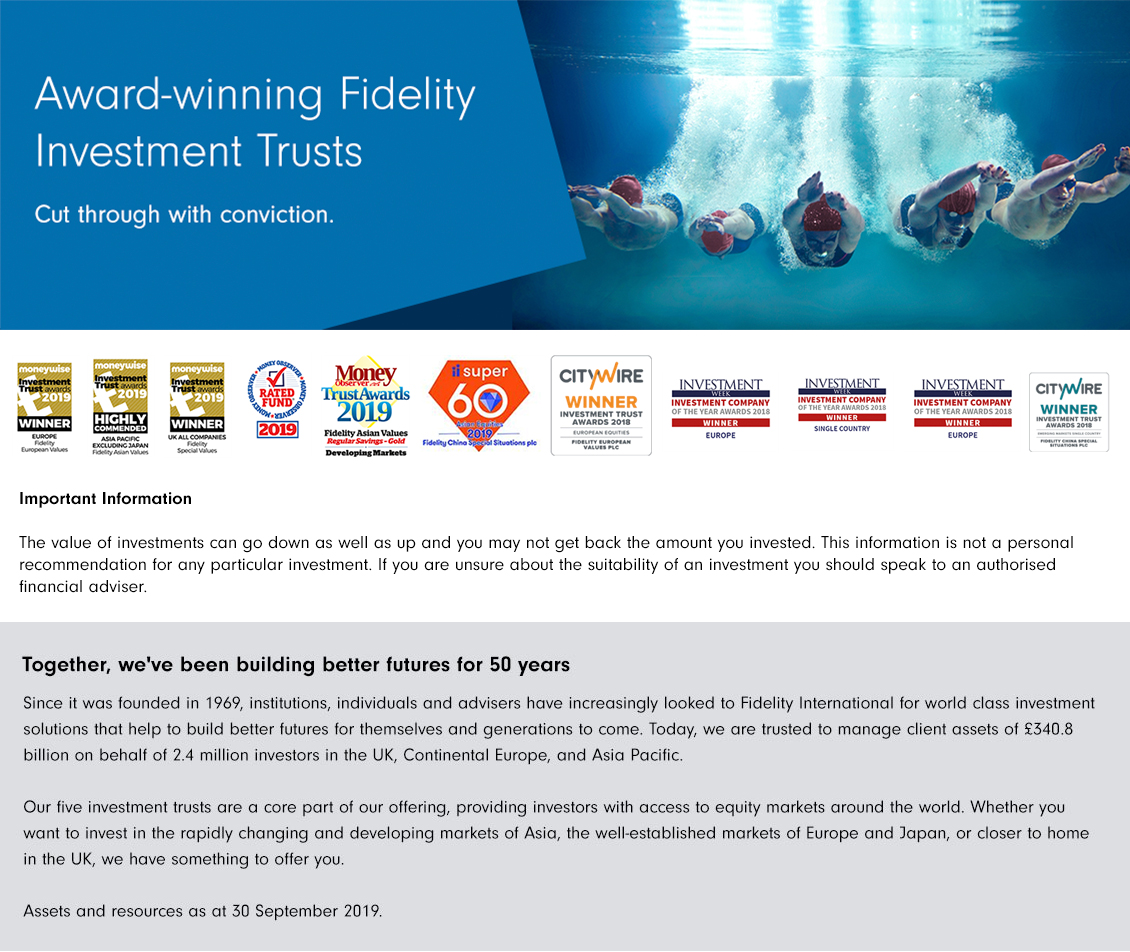 Reasons to celebrate - 25 years of Fidelity Special Values PLC
Alex Wright, Portfolio Manager of the Fidelity Special Values PLC explains how the trusts consistent and disciplined investment approach has outperformed the FTSE All Share Index since its launch 25 years ago.
Important Information
Overseas investments are subject to currency fluctuations. The investment trusts can gain additional exposure to the market, known as gearing, potentially increasing volatility. Some of the trusts invest more heavily than others in smaller companies, which can carry a higher risk because their share prices may be more volatile than those of larger companies. Investments in small and emerging markets can be more volatile than other overseas markets. The shares in the investment trusts are listed on the London Stock Exchange and their price is affected by supply and demand. The Fidelity Asian Values PLC, Fidelity China Special Situations PLC and Fidelity Special Values PLC use financial derivative instruments for investment purposes, which may expose the fund to a higher degree of risk and can cause investments to experience larger than average price fluctuations.