Quick-start funds
Low-cost investments to help get you started – all chosen by our experts.
Our three quick-start funds help make investing easy. They are like ready-made portfolios that give you one-stop access to the world's markets. If you are looking for a straightforward, low-cost way to invest and grow your money over three years or more, they could be right for you.
We offer a choice of passively managed funds from Vanguard, picked out by the ii investment selection committee. These funds are some of the most competitively priced on the market.
Simply select the one that suits your attitude to risk and your goals.
These quick-start funds are not personal recommendations, meaning we have not assessed your investing knowledge and experience, your financial situation or your investment objectives. You should ensure any investment decisions you make are suitable for your personal circumstances. Note that interactive investor does not endorse any particular product. If you are unsure about the suitability of a particular investment or think you need a personal recommendation, you should speak to a suitably qualified financial adviser. The value of your investments, and the income derived from them, may go down as well as up. You may not get back all the money that you invest.
At a glance
Each fund created with between 6,000 and 20,000 underlying holdings.
Globally diversified in equities (shares) and bonds, helping to reduce your risk.
Regular rebalancing – Vanguard manages the portfolio for you (fixed strategic asset allocation).
Invested in the full range of sectors including technology, media and energy.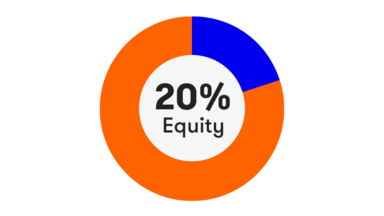 Vanguard LifeStrategy® 20% Equity Fund
If you are looking for less risk, rather than higher returns, this fund is a great place to start.
 
20% equities and 80% bonds.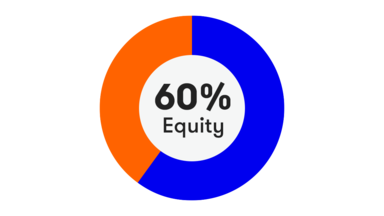 Vanguard LifeStrategy® 60% Equity Fund
If you are comfortable with a little more risk, this fund is a good middle ground investment. 
60% equities and 40% bonds.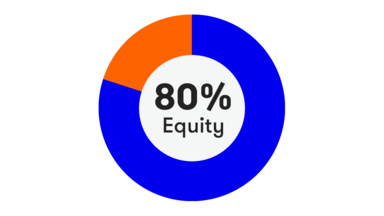 Vanguard LifeStrategy® 80% Equity Fund
For potentially higher returns, in exchange for more risk, this fund could suit your portfolio.
 
80% equities and 20% bonds.
Why Vanguard LifeStrategy®?
We chose this range because it is easy to understand and all the funds have low total charges. The investments held within the quick-start funds are all Vanguard index tracker funds. Vanguard takes care of everything for you and regularly rebalances each fund's assets depending on their returns. 
Moira O'Neill, Head of Personal Finance at interactive investor
What will it cost to invest in the quick-start funds?
To buy and sell any funds with ii, our normal charges apply.
Vanguard LifeStrategy® funds have an ongoing charges figure (what it costs to run the fund) of just 0.22%. That means for every £1,000 you invest, £2.20 goes on management costs. Funds often have other fees, such as transaction charges incurred by the fund manager, which increases the overall costs. This means the total product cost of investing in each Vanguard LifeStrategy® fund is:
0.28% for the LifeStrategy® 20% equity fund
0.27% for the LifeStrategy® 60% equity fund
0.27% for the LifeStrategy® 80% equity fund
These costs are broken down in more detail in each fund's cost disclosure document, which you can review before investing. Access each one by selecting factsheet above then selecting the relevant file under documents on the fund page.
Please note that ii does not endorse any particular product and cannot make a personal recommendation for you.
Tools and insight
We answer your questions about the quick-start funds and how to start investing. Click here to find out more.
How Vanguard runs the funds
A good starting point for all investors
Looking for more choice? Discover a range of investments rigorously selected by our experts, with quality options for any portfolio.