Transfer an ISA
With our low fees, your money could be working much harder in our ISA.
To transfer, open a new ISA with us and then log in to your online account to start the transfer.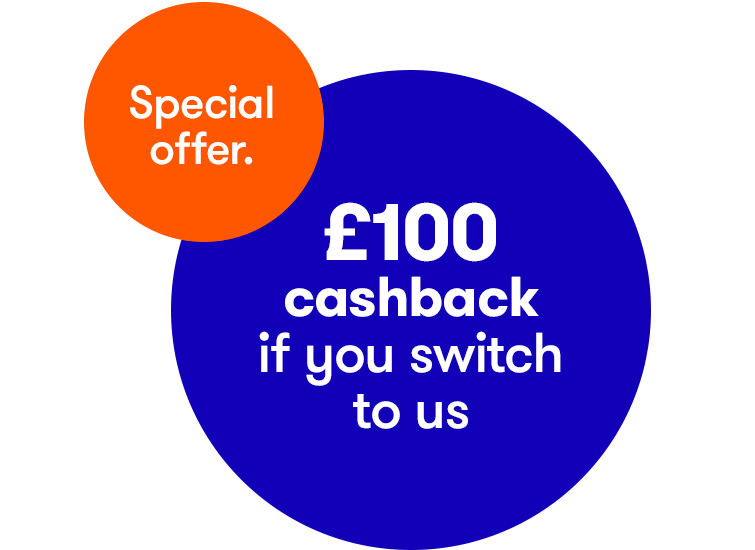 Important information - investment value can go up or down and you could get back less than you invest. If you're in any doubt about the suitability of a stocks & shares ISA, you should seek independent financial advice. The tax treatment of this product depends on your individual circumstances and may change in future. If you are uncertain about the tax treatment of the product you should contact HMRC or seek independent tax advice.
What is an ISA transfer?
An ISA transfer lets you move money from one ISA provider to another without losing your tax-free allowance. You may want to do this if:
You are paying too much in fees elsewhere
You have other investments with ii – it's free to add an ISA to your account
You have a cash ISA, and want to switch to Stocks and Shares for the chance of better returns.
It's easy to transfer your ISA to ii - just open a new ISA, and log in to start the transfer process.
ISA cashback offer
Start the transfer of an ISA (or ISAs) worth £20,000 or more to us in July, and we'll give you £100 in cash on completion. This offer's available to new and existing customers transferring Stocks and Shares ISAs and Cash ISAs. You'll need a linked Trading Account, which is free with your ISA. Terms apply
How to transfer an ISA
It's quick and easy to get your ISA transfer started - whether you are moving a Cash ISA, Stocks and Shares ISA or a Junior ISA.
Open an ISA
If you don't already have an account with ii, then you can open an ISA to start your transfer. It only takes a few minutes to complete.
We'll take it from there
We'll work with your current provider(s) and provide you with regular progress updates.
Important information: Once your transfer has been initiated you will be "out of the market" and unable to sell existing investments or invest any cash balance until received into your new account. This may work either to your advantage or disadvantage. The value of investments, and any income from them, can fall as well as rise so you could get back less than you invest. If you are unsure about the suitability of a particular investment or whether transferring your assets is the right course of action you should speak to suitably qualified financial adviser.
Why transfer an ISA to ii?
Low, flat fees – while your investments grow, our fees don't. No matter how long you plan to hold your ISA, you could be better off with ii.
The widest choice of investments – choose from over 40,000 UK and international investment options.
We give you a free trade every month. Regular investing is also free.
Expert knowledge – our award-winning experts provide tips and insights to help you become a better investor.
Analysis shows you could be better off by £32k over 30 years of investing in an ii ISA due to our low flat fees. This is just for illustration if all other factors were the same. The advantage of lower flat fees over time means that you could be significantly better off in the long run. By how much will always depend on your personal circumstances. More about our analysis
We help hundreds of customers every week with their transfers and we have improved our processes over the years to make it easier for you.
Ravi Grewal, Head of Transfers, interactive investor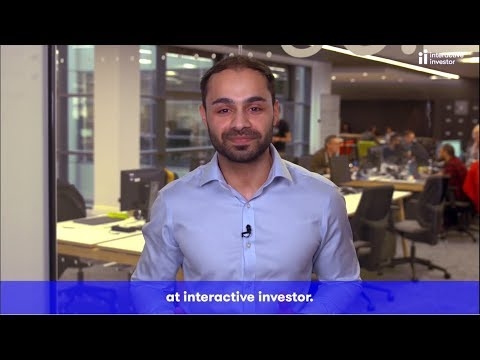 Stocks & Shares ISA transfer rules
Transferring an ISA is easy, but there are some ISA transfer rules you should be aware of.
What types of ISA can I transfer?
You can transfer a Cash ISA or an existing Stocks & Shares ISA to us.
You can also transfer a Lifetime ISA. However, you will have to pay a 20% government withdrawal charge.
Make sure you do this using our online ISA transfer process – if you choose to withdraw and transfer the cash yourself, you may lose the tax benefits.
Simply follow these steps:
Open a new ISA with us
Log in to your online account and start your transfer online
We'll take it from there – providing regular updates along the way
Find out more about transferring a Cash ISA to a Stocks and Shares ISA.
How to transfer an existing Stocks & Shares ISA
To switch your Stocks & Shares ISA to us:
Open a new ISA with us
Start the online transfer process by logging in to your account
We'll keep you updated on progress with your transfer
Transferring shares into a Stocks & Shares ISA
You can transfer existing shares directly into an ISA. The process is known as Bed and ISA.
If you have an existing trading account with us, the process is very simple:
Log in and click 'Cash & transfers' followed by 'Bed and ISA'
Select your accounts and complete the form
We'll take care of transferring your investments
What transfer costs should I be aware of?
It's free to transfer an ISA to interactive investor. Your existing provider may charge an exit fee when you leave, so check this before you start.
Even if you do pay an exit fee, our low monthly fee of £9.99 could still leave you considerably better off in the long run. That's because our fee doesn't grow with your investments – unlike providers who charge a percentage.
Can I transfer part of my ISA?
If you are transferring this year's ISA, you must transfer all of it.
However, you can transfer part of a previous year's ISA savings into your new ISA.
When using the online transfer form, you must select 'Previous Years Only' transfer. You can only subscribe to one Stocks and Shares ISA in the same tax year.
How does a transfer affect my ISA allowance?
Your ISA allowance won't be affected. You can pay £20,000 into a Stocks & Shares ISA each tax year, even if you've already made contributions with another provider.
For example, if you have paid £15,000 into this year's ISA with your previous provider, you can top up an extra £5,000.