Transfer an ISA
Easily transfer Cash ISAs and Stocks and Shares ISAs to our low-cost, award-winning platform.
Important information - investment value can go up or down and you could get back less than you invest. If you're in any doubt about the suitability of a Stocks & Shares ISA, you should seek independent financial advice. The tax treatment of this product depends on your individual circumstances and may change in future. If you are uncertain about the tax treatment of the product you should contact HMRC or seek independent tax advice.
How to transfer an ISA to ii
It's quick and easy to get your ISA transfer started - whether you are moving a Cash ISA, Stocks and Shares ISA or a Junior ISA.
You will need the account details for the ISAs you want to transfer.
Start your transfer online
You can do this while opening an account - or you can log in and transfer at any time.
We'll take it from there
We'll work with your current provider(s) and provide you with regular progress updates.
Useful information about your transfer
Important information: If you want to trade while your transfer is in progress, most providers will be able to facilitate this as long as your investments aren't in the process of being re-registered. You should contact your current provider to place your trade(s). Don't forget to keep both them and us updated on the changes to the investments in your account. Please be aware that there may still be a period of time in which you are unable to trade your investments. Certain investments, such as international shares, may be unavailable for a prolonged period of time. We will not be liable to you for any loss or expense you suffer as a result of being unable to sell any investments that are in the process of being transferred or if you choose not to trade while your transfer is in flight. The value of investments, and any income from them, can fall as well as rise so you could get back less than you invest. If you are unsure about the suitability of a particular investment or whether transferring your assets is the right course of action you should speak to suitably qualified financial adviser.
What is an ISA transfer?
An ISA transfer lets you move your ISA from one provider to another without using more of your ISA allowance.
You can also choose to keep your existing investments when you transfer.
You may want to transfer if:
You are paying too much in fees elsewhere.
You have other investments with ii – it's free to add an ISA to your account.
You have a Cash ISA and want to switch to a Stocks and Shares ISA for the chance of better returns.
It's easy to transfer ISAs to ii. You can start your transfer(s) when you open a new ISA, or you can log in and do it any time.
Make sure you use our online transfer process. If you sell and repurchase ISA investments yourself, the repurchase will use some of your annual ISA allowance.
Why transfer an ISA to ii?
Low cost – we charge a low, flat fee. Most providers charge a percentage fee that grows with your investments.
Convenience – you can add a Trading Account and Junior ISA for no extra cost. You'll be able to see everything in one place and pay just one monthly fee.
Choice – we offer the widest choice of investments on the market.
Security – your savings are safe with us. Your money is always kept separate from our own, and we are fully FSCS protected. Over 400,000 people trust us with their investments.
Expert knowledge – our award-winning experts provide tips and insights to help you become a better investor.
Analysis shows you could be better off by £32k over 30 years of investing in an ii ISA due to our low flat fees. This is just for illustration if all other factors were the same. The advantage of lower flat fees over time means that you could be significantly better off in the long run. By how much will always depend on your personal circumstances. More about our analysis
We help hundreds of customers every week with their transfers and we have improved our processes over the years to make it easier for you.
Ravi Grewal, Head of Transfers, interactive investor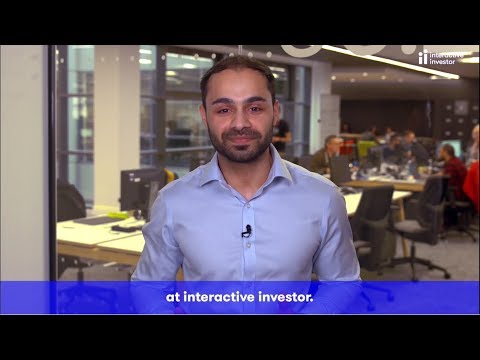 Stocks and Shares ISA fees and charges
Our Stocks and Shares ISA costs £9.99 a month. You can add a Trading Account and a Junior ISA for free.
There are no fees to transfer in or out. Please check for any exit fees from your current provider(s).