Investment trusts
Get help with finding investment trusts to suit your goals.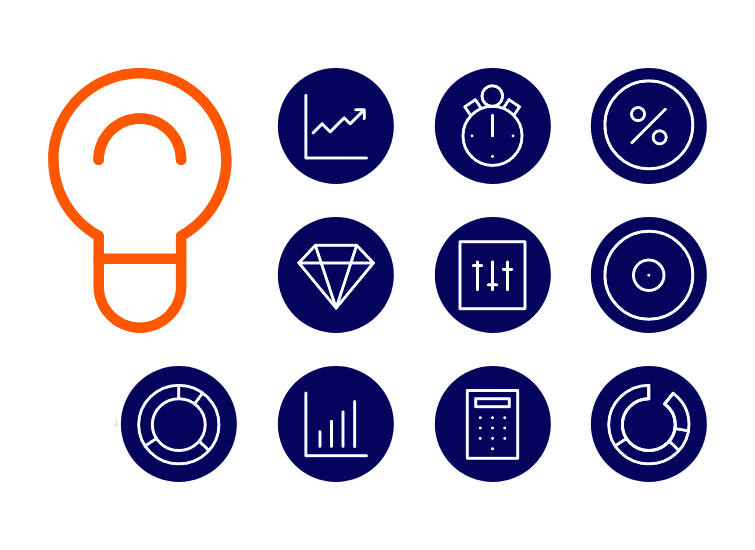 Please remember, investment value can go up or down and you could get back less than you invest. The value of international investments may be affected by currency fluctuations which might reduce their value in sterling.
What is an investment trust?
An investment trust works in much the same way as a fund. It's a way to invest in a range of companies without picking individual shares.
Like funds, trusts invest in a 'basket' of underlying assets such as shares, bonds or property. But unlike funds, they are structured as companies listed on the London Stock Exchange. Investors in a trust share in the capital gains (or losses) and in any income payments made. As a result, trusts have two values: the value of the investments held in the trust and its share price.
Why do people invest in trusts?
Investment trusts have various bells and whistles that investors can use to their advantage. These include 'rainy day' reserves, which have enabled the vast majority of trusts to weather the Covid-19 dividend drought. by either maintaining or increasing dividend payments to shareholders.
Investors can also pick up a potential bargain when a trust is trading on a discount. Performance can be supercharged in rising markets by 'gearing'.
Investment trust performance can involve rather more ups and downs than funds, because of gearing and the effect of movements in the discount. But if you're invested for the long term, it is not worth worrying too much about short-term swings.
Most popular investment trusts
Below are the top 10 most purchased investment trusts by ii customers over recent months. For more detailed insights and performance data, visit our top investment trusts page.
Most purchased investment trusts in Q3 2023
Source: interactive investor. Note: the top 10 is based on the number of "buys" between 1 July and 30 September 2023.
Why choose interactive investor to buy investment trusts?
We offer one of the widest choice of investments in the market – more than 40,000 UK & global investment options, including over 600 investment trusts.
Our flat fees start from just £4.99 a month - Most other investment platforms charge a percentage fee that grows with your investments.
The £4.99 monthly fee includes our Stocks & Shares ISA and Trading Account.
How to invest in investment trusts with ii
1.
Open an account
It only takes a few minutes to get started.
2.
Choose your investment trust(s)
Need inspiration? We've included several investment trusts in our Super 60 investment list.
3.
Choose how you want to invest
We've made it simple:
Top up monthly with our regular investing service and pay no trading fees.
Or buy & sell investments as and when you choose.
Latest investment trust news and insights
Best investment trusts for income
Investors looking for an investment trust that generates income should firstly consider UK equity income and global equity income trusts. These both invest in dividend paying companies, to produce an income for shareholders.
Other income options for investors to consider include commercial property and infrastructure.
One of the main advantages of an investment trust compared with funds is its ability to hold dividend reserves. We explain this in more detail below in the investment trust FAQs.
As a result, many investment trusts have impressive track records in growing their dividends year in, year out.

Trusts with increasing dividends
The most recent list of investment trust "Dividend Heroes" published annually (8 March 2023) by the Association of Investment Companies (AIC) shows that six trusts have now achieved increasing dividends for 50 years or more:
City of London Investment Trust (one of our Super 60 funds)
Bankers Investment Trust
Alliance Trust
Caledonia Investments
BMO Global Smaller Companies
F&C Investment Trust (one of our Super 60 funds)
Brunner
JPMorgan Claverhouse
As of March 2023, there were 18 investment trusts that have raised dividends for more than 20 years in a row.
The table below shows the 13 investment trusts that have increased dividends for 40 years or more. Most invest in global businesses that pay dividends. The remaining three investment trusts invest in dividend-paying shares listed on the UK market. Please note: figures correct at 8 March 2023.
Company
Sector
Number of consecutive
years dividend increased
City of London
UK equity income
56
Bankers
Global
56
Alliance Trust
Global
56
Caledonia Investments
Global
55
The Global Smaller Companies Trust Ord
Global
52
F&C IT
Global
52
Brunner
Global
51
JPMorgan Claverhouse
UK equity income
50
Murray Income
UK equity income
49
Scottish American
Global equity income
49
Witan
Global
48
Learn more about investment trusts
The value of your investments can fall as well as rise and you may not get back all the money that you invest. Please note the tax treatment of these products depends on the individual circumstances of each customer and may be subject to change in future.