Lump sums (UFPLS)
A flexible way to take your pension income, as and when you need it.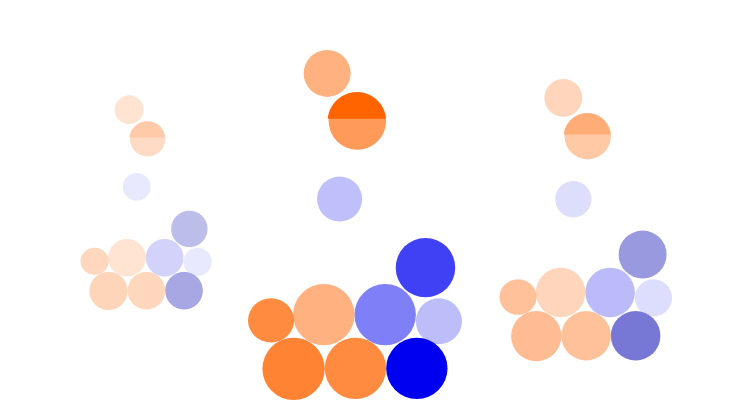 Please remember, SIPPs are aimed at people happy to make their own investment decisions. Investment value can go up or down and you could get back less than you invest. You can normally only access the money from age 55 (57 from 2028). We recommend seeking advice from a suitably qualified financial advisor before making any decisions. Pension and tax rules depend on your circumstances and may change in future.
What is UFPLS (uncrystallised funds pension lump sum) and how does it work?
UFPLS is a flexible way to take your pension income in lump sums.
You decide how much you want to take in a lump sum each time. The first 25% of each amount is tax-free, and the rest is taxed as income.
You don't have to take your whole pension this way. You could also take some of your pension using drawdown and/or an annuity.
UFPLS: a simple example
John has a pension worth £600,000. He decides to take a £30,000 UFPLS lump sum, leaving £570,000 in his pension.
The first 25% (£7,500) of this lump sum is tax-free.
The remaining £22,500 is taxed like normal income.
John can take another lump sum at any time - or choose an alternative option, such as drawdown or an annuity.
How to take UFPLS (lump sums) from your ii SIPP
There are no charges for taking a lump sum UFPLS payment with ii. It's all covered by your monthly SIPP fee.
You can now take a lump sum UFPLS payment using your online account.
You'll need to follow the process every time you want to take a lump sum.
The process should take around 30 minutes. It usually takes no more than 10 working days after this to receive your payment.
Click here for a step-by-step guide on how to take an UFPLS lump sum payment online.
Learn more about UFPLS
How is UFPLS taxed?
The first 25% of each UFPLS payment is tax-free. The remaining amount is taxed like normal income:
If you have no income from any other sources, the first £12,570 is tax-free.
20% on income between £12,571 and £50,270.
40% on income between £50,271 to £150,000.
45% on income above £150,000.

Important: Month 1 tax
When you first take a taxable income, you may be assigned a 'Month 1' emergency tax code. This could result in a tax overpayment in the first month. If so, you can claim this back from HMRC.
How can Pension Wise help?
If you have a defined contribution pension scheme and are 50 or over, then you can access free, impartial guidance on your pension options by booking a face to face or telephone appointment with Pension Wise, a service from MoneyHelper.
If you are under 50, you can still access free, impartial help and information about your pensions from Moneyhelper.

What are the alternatives to UFPLS?
Take up to 25% of your pension tax-free, and set up regular or one-off income payments for the rest. Learn more
Annuity (with another provider)
Get a guaranteed income in return for some or all of your pension. Learn more
New to ii?
New customers who open a SIPP before 31 May will pay no fee for six months – a saving of £12.99 a month. Terms apply
Already an ii customer?
Add a SIPP to your account before 31 May and we'll waive the £10 per month SIPP admin fee for six months – saving you £60. Terms apply