About Investment Pathways
Four simple, low-cost options for investing your drawdown funds, chosen by our experts.
Please note: our Investment Pathway options are intended to meet a broad objective, and are not a personal recommendation. This means we have not assessed your investing knowledge and experience, financial situation or detailed investment objectives.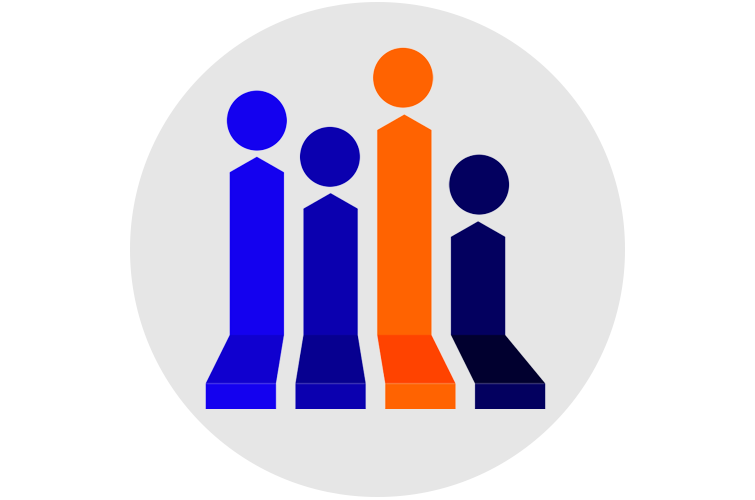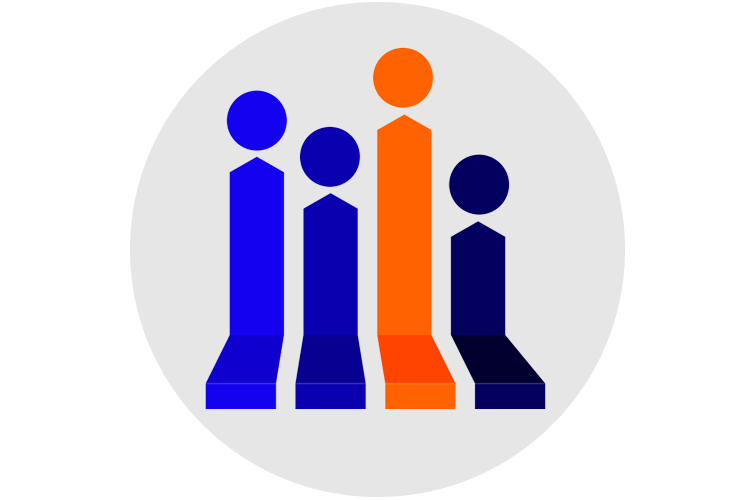 Please remember, SIPPs are aimed at people happy to make their own investment decisions. Investment value can go up or down and you could get back less than you invest. You can normally only access the money from age 55 (57 from 2028). We recommend seeking advice from a suitably qualified financial advisor before making any decisions. Pension and tax rules depend on your circumstances and may change in future.
What are Investment Pathways?
Investment Pathways are four options for investing your drawdown fund.
They are carefully selected by our experts to match four common goals that people have when moving funds into drawdown. They also offer excellent value for money. Find out more about how we choose Investment Pathways.
The initiative was introduced by the Financial Conduct Authority to help people entering drawdown find investments that meet their needs.

How does it work?
When you move funds into drawdown or transfer drawdown funds into your ii SIPP, you will be asked how you want to invest in future.
If you don't want to choose your own investments, you can choose which of the four Pathways best meets your circumstances.

What are the options?
Each Pathway is designed to meet one of the four common goals people have when using Drawdown to access all or part of their pension.
Click on an objective below for more information on the funds we provide:
What you need to know
We will ask you whether you want to select a Pathway when you move funds into Drawdown, or transfer existing Drawdown funds to ii.
If you choose a Pathway, you'll need to purchase the investment using your online account, or our phone trading service.
If you select a Pathway but don't purchase the investment, we will send you a reminder.
If more than one Investment Pathway option applies to you, you can choose different options for different parts of your Drawdown fund.
Similarly, if an option only applies to part of your plans, you can choose an Investment Pathway as well as choosing your own investments for other parts of your pension.
You don't have to choose an Investment Pathway – you may prefer to continue choosing your own investments.
Providers of Investment Pathways are required by the Financial Conduct Authority (FCA) to set up an Independent Governance Committee (IGC) or Governance Advisory Arrangement (GAA) to represent the interests of Pathway Investors. ii has appointed an independent GAA.
Deciding if interactive investor is right for you
interactive investor understands that our service will not be suitable for everyone that plans to use Investment Pathways to access their pension. Make sure you shop around before taking benefits from your pension or choosing an Investment Pathway. Other providers may offer products that are more suitable for your needs.
Things to consider include:
How your money will be invested.
The types of charges and how these are calculated.
The value of your Drawdown Fund.
The overall value of your Pension Fund.
If the overall value of your pension is low, providers that charge a percentage of the Pension Fund could have lower fees when compared to providers that charge fixed fees, such as interactive investor.
Conversely, moderate and higher value pensions can suffer higher fees with providers that charge a percentage of the Pension Fund when compared to providers that charge fixed fees, such as interactive investor.
How often you plan to take income.
How long you plan to keep your money invested with a provider.
The future costs of transferring your pension or buying an annuity.
If you have any other products with a provider such as an ISA or Junior ISA.
If you plan to consolidate more pensions in the future.
The Money Advice Service and Pension Wise, a service from MoneyHelper, who have both been set up by the government offer resources that you might find useful and help you decide. We also recommend you seek the advice of a suitably qualified financial advisor.
Money Helper comparison tool
For Investment Pathways, there is a tool on the Money Helper website that can help you understand your Investment Pathway options and shop around.
The tool allows you to compare the costs of different providers based on your particular circumstances and also compare how different providers will invest your money.
Money Helper advice booklet
The Money Helper advice booklet 'Your Pension: Your Choices' has help and guidance on how to shop around.
Pension Wise
Pension Wise, a service from MoneyHelper, offer free and impartial face to face and telephone appointments, allowing you to receive guidance on your options.
Getting started with Investment Pathways
You can choose one of our Investment Pathways as part of our drawdown process. Learn more
Please note: if you are transferring in a pension that is already in drawdown, you'll need to complete and return an Investing for Drawdown form.
Disclaimer(s)
The Investment Pathways list has been selected by our investment experts to help narrow down the wide choice of available investment products. We believe it represents a set of high-quality choices, across different asset classes, regions, and investment types.
However, you should note that the selection of Investment Pathways investments list is not investment advice or a 'personal recommendation'. This means neither we, nor Morningstar, have assessed your investment knowledge, your financial situation (including your ability to bear losses), your investment objectives, your risk tolerance, or your sustainability preferences.
You should ensure that any investment decisions you make are suitable for your personal circumstances, and if you are unsure about the suitability of a particular investment or think you need a personal recommendation, you should speak to a suitably qualified financial adviser. Neither ii nor Morningstar are responsible for any trading decisions, damages or other losses related to the Investment Pathways investments list.
The past performance of an investment is not a reliable indicator of future results, and ii or Morningstar do not guarantee or predict the future performance of the Investment Pathways investments list as a whole or the constituent investments.