SIPP: Self-Invested Personal Pension
Take control of your retirement planning with our award-winning, low cost SIPP.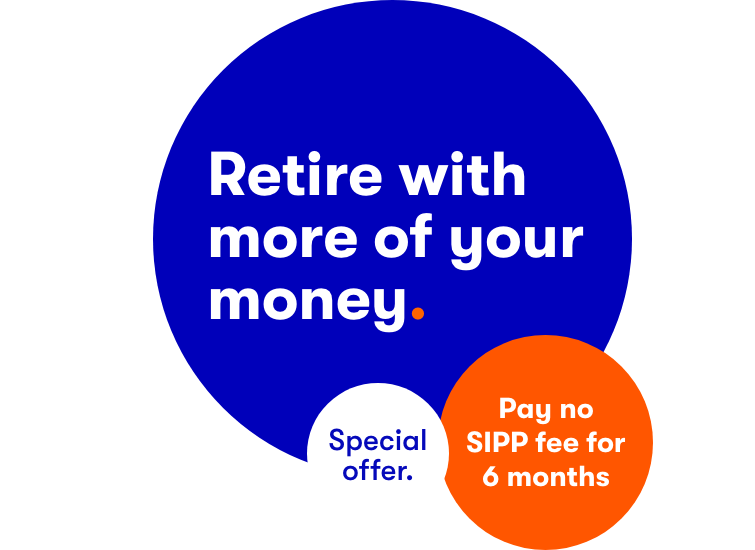 Please remember, SIPPs are aimed at people happy to make their own investment decisions. Investment value can go up or down and you could get back less than you invest. You can normally only access the money from age 55 (57 from 2028). We recommend seeking advice from a suitably qualified financial advisor before making any decisions. Pension and tax rules depend on your circumstances and may change in future.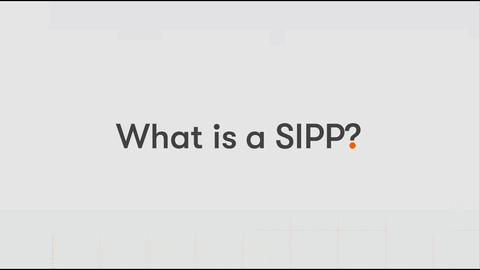 What is a SIPP?
A Self-Invested Personal Pension (SIPP) puts you in control of your retirement planning. While a traditional pension may offer limited investment options, a SIPP gives you the freedom to make your own investment choices.
Some people use a SIPP to combine old pensions into one. This can make it easier to keep track of your retirement savings.
As with other pensions, the government will give you tax relief on the amount you pay in. Learn more about SIPPs
Why choose the ii SIPP?
Enjoy the flexibility and transparency of a SIPP - With an ii SIPP, you choose how and where your pension is invested.
Retire with up to £94,000 more thanks to our fair, flat fees - take more of what you earn into retirement by paying less in charges at ii.
We give you a free trade every month - use this to buy or sell any investment.
Our ready-made funds and expert ideas make it easy to choose investments.
Choose from more than 40,000 investments – with UK and overseas shares, funds, investment trusts and ETFs to choose from.
*Analysis shows you could be better off by £94k over 30 years of investing in an ii SIPP due to our low flat fees. This is just for illustration if all other factors were the same. The advantage of lower flat fees over time means that you could be significantly better off in the long run. By how much will always depend on your personal circumstances. More about our analysis
SIPPs are popular with people who want more control over where their pension is invested than is typically available from more traditional pension schemes. You can consolidate old workplace pots into a SIPP and you can also ask your current employer to pay into one.

They can also make sense for self-employed people who want to pick their investments independently, or for people who want to invest their pension sustainably, because of the investment choices available.
Managing the interactive investor SIPP
Learn how to make the most of your SIPP. From our experts' ideas and analysis to exploring your options at retirement, we've got you covered.
A SIPP provider you can trust
We are the UK's #1 flat-fee investment platform, with over 350,000 customers.
We are multi award-winning. We were recently awarded 'Best for Low Cost Pension' by Boring Money. And in 2020 alone we were named Best Low Cost Stockbroker (ADVFN), Best Fund Platform (COLWMA) and more.
To ensure its safety, any money you hold with ii is placed in a bank account which is established with statutory trust status. This means your money is kept separate from our own.
You are also protected by the Financial Services Compensation Scheme (FSCS).
And if you are not satisfied with our service, it's completely free to leave.
Open a SIPP by 30 June and pay no SIPP fee until January 2022.
This means your service plan fee of £9.99 covers you for all of your investment accounts. Following the offer period, the ii SIPP fee is only £10 a month more, and could save thousands compared to other pension providers who charge a percentage fee. Terms apply
Promotional SIPP offer terms and conditions
No SIPP fee shall be payable on all new ii SIPP accounts opened on or after 1 October 2020 for six calendar months (the "Fee Free Period"). After the Fee Free Period has ended, the SIPP fee you will be required to pay will be as set out in our then current Rates and Charges.
The Fee Free Period is open to new and existing customers who open a new ii SIPP account on or after the qualifying date.
These terms and conditions should be read in conjunction with the ii SIPP Terms. In the event of a conflict between these terms and conditions and the ii SIPP Terms, these terms shall prevail.
All other fees associated with managing your ii SIPP account shall continue to apply.
We reserve the right to alter, withdraw or amend the Fee Free Period and/or these terms and conditions at any time without prior notice.
All participants opening an ii SIPP account on or after 1 October 2020 agree to be bound by these terms and conditions.
Interactive Investor Services Limited ("IISL") is the promoter of this Fee Free Period offer. The registered office for IISL is Exchange Court, Duncombe Street, Leeds LS1 4AX.