SIPP charges
Retire with up to £100,000 more thanks to our low, flat fees.
Please remember, SIPPs are aimed at people happy to make their own investment decisions. Investment value can go up or down and you could get back less than you invest. You can normally only access the money from age 55 (57 from 2028). We recommend seeking advice from a suitably qualified financial advisor before making any decisions. Pension and tax rules depend on your circumstances and may change in future.
SIPP charges at a glance
New customers start on our £12.99 a month Pension Builder plan. Open a SIPP before 31 August and your first 6 months are free. Find out more.
If you already have our ISA or Trading Account, you can add a SIPP for just £10 a month (plus your existing monthly fee).
You can contribute as little as £25 a month with our regular investing service. There are no trading fees when you contribute this way.
If you want to buy or sell shares and funds, trades usually cost £7.99.
There are no extra charges for taking money out of your pension.
There are some other fees for things like foreign currency exchange and Stamp Duty on shares. View our full charges
*Analysis shows you could be better off by £100k over 30 years of investing in an ii SIPP due to our low flat fees. This is just for illustration if all other factors were the same. The advantage of lower flat fees over time means that you could be significantly better off in the long run. By how much will always depend on your personal circumstances. More about our analysis
About our Pension Builder plan
When you open a SIPP, you'll start on our £12.99 a month Pension Builder plan*. This is ideal if you just want a SIPP to help you take control of your retirement.
If you also want our Stocks and Shares ISA and/or Trading Account, you'll move onto our Investor plan (plus SIPP) for £19.99 a month. This also gives you a free trade each month.
*The Pension Builder plan monthly cost includes: SIPP Admin Fee of £10 per month inc. VAT. The remaining £2.99 per month covers platform services. The Pension Builder plan is only available to customers who hold just a SIPP account.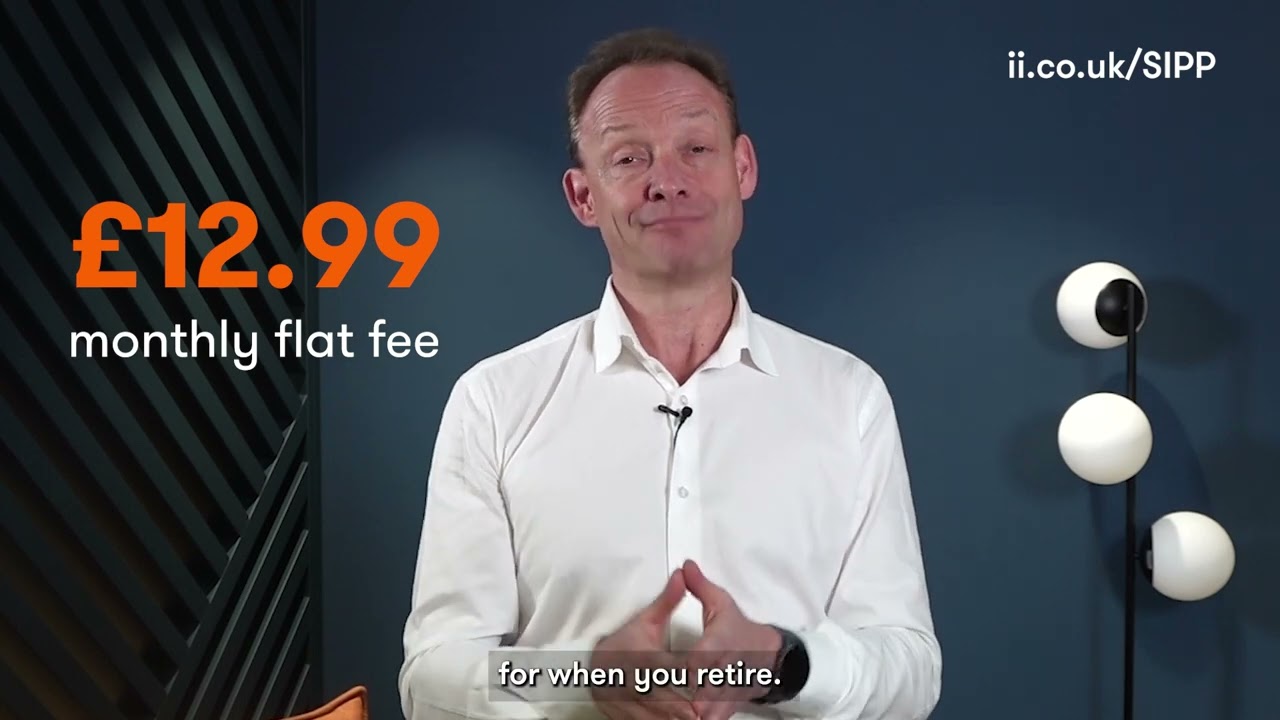 My research showed it was good value … and extremely flexible in terms of buying and selling.
New to ii? New customers who open a SIPP before 31 August will pay no Pension Builder subscription fee for six months - a saving of £12.99 a month. Terms apply.