Pension options at retirement
We offer a range of flexible options for accessing your pension. There are no hidden costs – it's all included in your SIPP fee.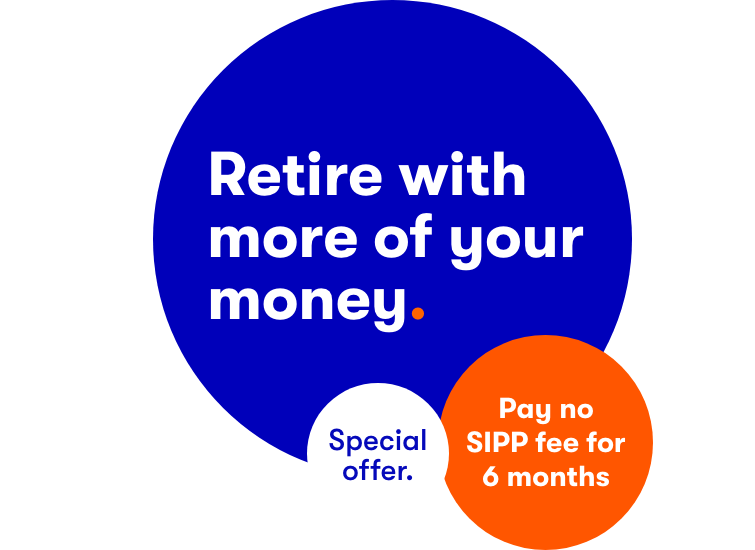 Please remember, SIPPs are aimed at people happy to make their own investment decisions. Investment value can go up or down and you could get back less than you invest. You can normally only access the money from age 55 (57 from 2028). We recommend seeking advice from a suitably qualified financial advisor before making any decisions. Pension and tax rules depend on your circumstances and may change in future.
Pension options: what you need to know
Deciding how to use your pension to meet your income requirements is not always easy. If you have any questions, we recommend speaking with Pension Wise, a service from MoneyHelper, or an independent financial adviser.
You might find that combining several pensions into a SIPP makes retirement planning simpler. You should take advice on this.
Some options are irreversible, so make sure you are certain before you go ahead.
Your pension options with ii
Take a tax-free lump sum of up to 25%. Then withdraw the remainder as and when you need it.
You can either take a regular monthly income, dip into your pot when you need to, or even take the whole amount in one go.
Take your pension in lump sums, as and when you need them.
The first 25% of each lump sum is tax-free, and the rest is taxed as income.
The funds you don't withdraw are left invested.
Annuity (with another provider)
Get a guaranteed income in return for some or all of your pension pot.
Annuities offer security, but are not as flexible as other options. Depending on your circumstances you may get less back overall.
ii does not offer an annuity directly, but you can take money from your ii SIPP to purchase one. To do this you will need to complete and return a Taking Pension Benefits form.
A combination of the above
Some people choose to take more than one option. For example, you could take a small annuity and the rest of your pension as drawdown. This might give you a good balance of security and flexibility.

Leave your pot untouched
You may be able to delay retirement and leave your pension pot untouched. If you do, the pot will continue to grow tax-free and provide you with a greater income when you need it.
Open a SIPP today and pay no SIPP fee for six months.
This means your service plan fee of £9.99 covers you for all of your investment accounts. Following the offer period, the ii SIPP fee is only £10 a month more, and could save thousands compared to other pension providers who charge a percentage fee. Terms apply
The ii SIPP is aimed at clients who have sufficient knowledge and experience of investing to make their own investment decisions and want to actively manage their investments. A SIPP is not suitable for every investor. Other types of pensions may be more appropriate. The value of investments made within a SIPP can fall as well as rise and you may end up with a fund at retirement that's worth less than you invested. You can normally only access the money from age 55 (age 57 from 2028). Prior to making any decision about the suitability of a SIPP, or transferring any existing pension plan(s) into a SIPP we recommend that you seek the advice of a suitably qualified financial adviser. Please note the tax treatment of these products depends on the individual circumstances of each customer and may be subject to change in future.