Please remember, investment value can go up or down and you could get back less than you invest. The value of international investments may be affected by currency fluctuations which might reduce their value in sterling.
How do bonds and gilts work?
Bonds and gilts are typically low risk fixed income investments which can take pride of place in any portfolio. Corporate bonds are issued by corporations and gilts are bonds issued specifically by the British government to borrow money.
There are different types of gilts but most will typically pay a fixed coupon biannually and mature on a set date in the future.
Find out more: What are bonds?
Why choose interactive investor to buy bonds and gilts?
We offer one of the widest choice of investments in the market – more than 40,000 UK & global investment options, including bonds and gilts.
Our flat fee plans start from £4.99 per month - Most other investment platforms charge a percentage fee that grows with your investments.
The £4.99 monthly fee includes our Stocks & Shares ISA and Trading Account.
Free Regular Investing - available on all of our plans.
Bonds and gilts available at ii
Investments should not be taken as personal recommendations to buy or sell a particular stock or fund, and are not intended to provide advice.
How to buy bonds
You can trade a number of bonds and gilts via your online ii account. For any that aren't available online, you can deal over the phone by calling us on 0345 607 6001.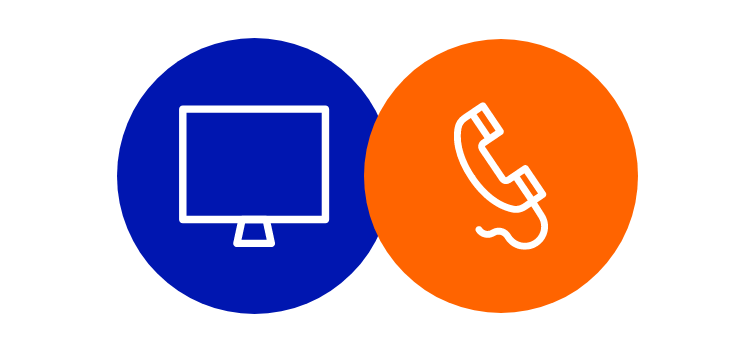 Bonds – review Q2 2023
The Bloomberg Global Aggregate Index fell 4.23% as government yields rose over Q2. All major central banks raised rates throughout the quarter with the exception being the Bank of Japan. Notably, the Federal Reserve was the first in the cohort to hit pause to its tightening programme after consecutive rises for a year.
In the UK, Gilts and Index-Linked Gilts fell 5.42% and 6.61% respectively as inflation remained stubbornly high at 8.70% (May 2023) and the latest core inflation rising to 7.10%, from the March rate of 6.20%, with salary increases owing to a stronger-than-expected labour market suggested as a major driver. In response, the Bank of England reaccelerated its rate hikes to 50bps in June, up from 25bps.
The UK 10-year yield increased from 3.49% to 4.49% and the UK two-year yield increased from 3.44% to 5.26% in Q2. In terms of corporates, UK high yield outperformed UK investment grade.
The US 10-year yield increased from 3.47% to 3.81%, with the two-year yield increasing from 4.03% to 4.87%. US corporates outperformed treasuries with high yield outperforming its investment grade counterparts.

| | | | | | |
| --- | --- | --- | --- | --- | --- |
| | 3 months | YTD | 1 years | 3 years | 5 years |
| Global Aggregate | -4.23 | -4.03 | -5.74 | -5.86 | -0.34 |
| Global Government | -4.84 | -4.61 | -6.9 | -7.03 | -0.99 |
| UK Gilts | -5.42 | -3.49 | -14.46 | -11.51 | -4.17 |
| Global Corporate | -2.65 | -2.09 | -2.65 | -4.39 | 1.26 |
| Sterling Corporate | -3.35 | -1.06 | -7.1 | -6.24 | -1.45 |
| Euro Corporate | -1.91 | -1.19 | -0.2 | -5.21 | -1.8 |
| Global High Yield | -1.16 | -0.39 | 4.78 | 0.5 | 3 |
| Global Inflation Linked | -4.46 | -2.89 | -8.11 | -5 | 0.03 |
| UK Inflation Linked | -6.89 | -2.95 | -17.6 | -13.19 | -4.64 |
Source: Morningstar as of 30 June 2023. Total Returns in GBP. Global Aggregate: Bloomberg Global Aggregate, Global Government: JPM GBI Broad, UK Gilts: FTSE Act UK Conventional Gilts All Stocks. Global Corporate: ICE BofA Global Corporate, Sterling Corporate: ICE BofA Sterling Non-Gilt, Euro Corporate: Markit iBoxx EUR, Global High Yield: ICE BofA Global High Yield, Global Inflation Linked: Bloomberg Global Inflation Linked, UK Inflation Linked: Bloomberg Global Inflation Linked UK.
Prices, information, data, analyses and opinions provided by Morningstar © 2023 Morningstar. All Rights Reserved. The information, data, analyses and opinions ("Information") contained herein: (1) include the proprietary information of Morningstar and its content providers; (2) may not be copied or redistributed except as specifically authorised; (3) do not constitute investment advice; (4) are provided solely for informational purposes; (5) are not warranted to be complete, accurate or timely; and (6) may be drawn from data published on various dates. Morningstar is not responsible for any trading decisions, damages or other losses related to the Information or its use. Please verify all of the Information before using it and don't make any investment decision except upon the advice of a professional financial adviser. Past performance is no guarantee of future results. The value and income derived from investments may go down as well as up.
Learn more about investing in bonds with ii
The basics of bonds. Find out about the types of bonds, bond yields, tax on bonds and bond prices.
A beginners guide to gilts. Learn about the types of gilts, gilt yields and gilt tax rules.   
Discover the types of corporate bonds, corporate bond tax rules, how to invest in corporate bonds and why.  
Bonds Basics with Sam Benstead
Your questions answered...