Transfer your investments
Make your investments easier to manage by transferring to ii.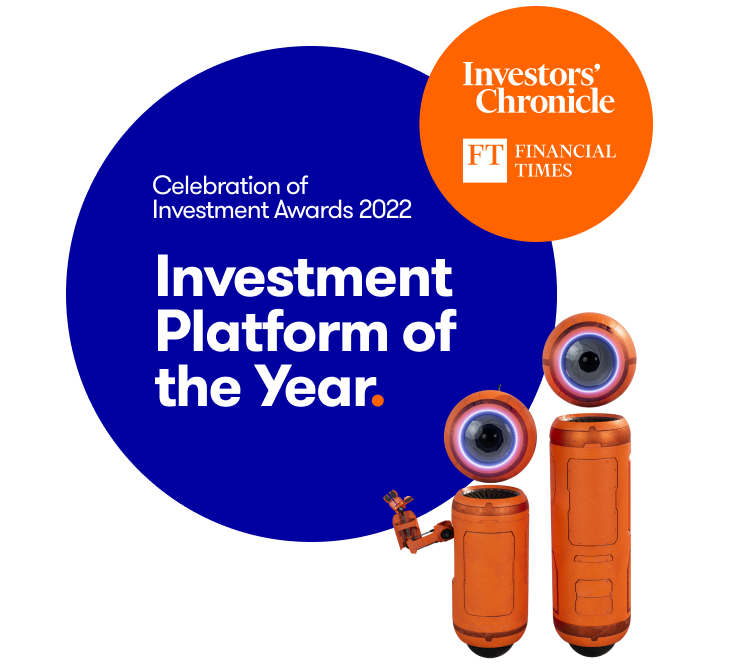 Please remember, investment value can go up or down and you could get back less than you invest. The value of international investments may be affected by currency fluctuations which might reduce their value in sterling.
How to transfer your investments
It's quick and easy to start your investment account transfer. Make sure you have your existing account details to hand.
Open an account
If you don't already have an account with ii choose an account below to start your transfer.
Start your transfer online
You can do this while opening an account – or you can log in and transfer at any time.
We'll take it from there
We will work with your current provider(s) and give you regular updates on progress.
Choose an account and transfer
Whether you are looking for a general trading account, an ISA or a SIPP, we've got you covered with a low, flat fee.
Get £100 when you open an ISA or Trading Account
New customers who open an ISA or a Trading Account before 31 December 2023 could receive £100 cashback when they fund their account. Subject to a minimum account value and holding period. Terms and fees apply.
Planning for your future? Get your pension SIPP-shape
.
Take control of your future with ii's Which? Recommended SIPP. Open before 31 December. New customers only. Minimum £15k investment. Capital at risk. Terms apply.
What investments can I transfer?
Why choose ii?
We're trusted by over 400,000 investors
Rated 4.7/5 with 22,000+ reviews on Trustpilot
More than 50% of our customers have been with us for more than 10 years
1 in 4 UK share trades are executed on the ii platform
Our average hold time with our customer service team is under a minute
Analysis shows you could be better off by £43k over 30 years of investing in an ii Trading Account (General Investment Account) plus an ii ISA due to our low flat fees. This is just for illustration if all other factors were the same. The advantage of lower flat fees over time means that you could be significantly better off in the long run. By how much will always depend on your personal circumstances. More about our analysis
Things to consider before transferring your investments
Are there any exit fees, charges, penalties and benefits that could have a detrimental impact on your investments?
Transferring in cash

as an investor, you will be out of the market for a time.
selling and repurchasing investments could mean paying additional charges.

Transferring existing investment holdings

there could be a period of time when the investments cannot be accessed and, as an investor, you might not be able to respond to market movements.

Transferring pensions

ensure you will not lose any valuable benefits, such as guarantees, and find out your exit fees before beginning.
If you are unsure about any of the above, we recommend seeking the advice of an independent financial adviser.
Trading while you transfer
If you want to trade while your transfer is in progress, most providers will be able to facilitate this as long as your investments aren't in the process of being re-registered.
You should contact your current provider to place your trade(s). Don't forget to keep both them and us updated on the changes to the investments in your account. We can't be held liable for any missed opportunity if you choose not to trade while your transfer is in flight.
Taking an income from your pension while you transfer
You may not be able to take an income from your pension during your transfer. For more information on this, you should speak to your current provider. If you think you will need to take benefits within a specific timescale, you are transferring at your own risk and we can't be liable for any loss.