Trading Account
Invest for a better future with our award-winning everyday investing and trading account.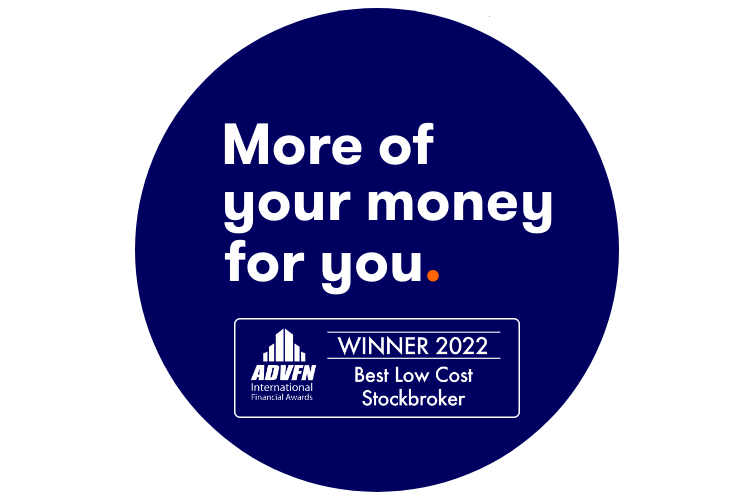 Please remember, investment value can go up or down and you could get back less than you invest. The value of international investments may be affected by currency fluctuations which might reduce their value in sterling.
Benefits of our trading account
Our low, flat fees don't grow with your investments – so more of your money stays invested.
You could be up to £44k better off over 30 years when you keep a Trading Account and Stocks and Shares ISA with ii. Learn more
We give you a free trade every month, and there are no trading fees with our regular investing service.
We offer the widest choice – over 40,000 UK and international investment options, including shares, funds, trusts and ETFs.
Your £9.99 monthly fee also includes our Stocks and Shares ISA and Junior ISA.
Analysis shows you could be better off by £44k over 30 years of investing in an ii Trading Account (General Investment Account) plus an ii ISA due to our low flat fees. This is just for illustration if all other factors were the same. The advantage of lower flat fees over time means that you could be significantly better off in the long run. By how much will always depend on your personal circumstances. More about our analysis
Looking for a general investment account?
The ii Trading Account is ideal for investors who want flexibility and uncapped investment options. You'll have access to the widest choice of investment options in the market - including shares, funds, trusts and ETFs.
We give you the tools you need to become a confident investor, including expert insights straight to your inbox. Plus you can access your money whenever you like and trade securely at any time, using our iOS and Android apps.
Joint Trading Account
Our Joint Trading Account provides all the benefits of our trading account, but with shared ownership. Investments held in a joint account will be registered in both names.
It's easy for both people to access, with separate passwords. You'll each have a private view of any personal accounts, such as our ISA or SIPP.
An investment platform you can trust
We are the UK's #1 flat-fee investment platform, with over 400,000 customers.
We are multi award-winning. In 2020 alone we were named Best Low Cost Stockbroker (ADVFN), Best Fund Platform (COLWMA), Best International Share Dealing Service (Shares Awards) and more.
To ensure its safety, any money you hold with ii is placed in a bank account which is established with statutory trust status. This means your money is kept separate from our own.
You are also protected by the Financial Services Compensation Scheme (FSCS).
And if you are not satisfied with our service, it's completely free to leave.
Choosing investments
We offer a wide range of shares, funds, trusts and ETFs – and the tools to help you choose. Take a look at our experts' ideas for building your trading account portfolio: