Exchange-Traded Funds (ETFs)
Get insights and ideas on choosing ETFs for your portfolio.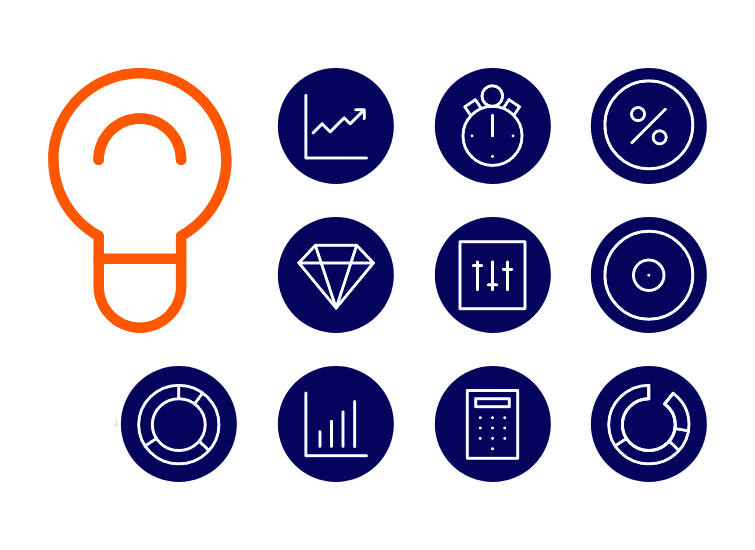 Please remember, investment value can go up or down and you could get back less than you invest. The value of international investments may be affected by currency fluctuations which might reduce their value in sterling.
ETF ideas from our experts
Our experts have selected a number of ETFs for our Super 60 investments and ACE 40 ethical list. You'll also find a range of other funds and investment trusts to suit your goals.
What is an ETF?
ETFs - or exchange-traded funds - are investment funds that can be traded on stock exchanges in the same way as shares. Trading in ETFs is a way to track a broad basket of stocks using an index, such as the S&P 500 or FTSE 100.
Investors can also track a wide range of other asset classes such as bonds, property and currencies. To trade in commodities such as metals, energy and agriculture, investors can use ETCs – exchange-traded commodities – which work much the same way.
Why do people invest in ETFs?
ETFs are a simple way to invest in a wide range of companies without picking individual shares.
However, unlike an active fund or trust, ETFs are usually 'passively managed'. This means they track a predefined index of stocks, rather than trying to beat the market. As a result, ETFs usually have much cheaper fees.
Another benefit is that ETFs are traded on stock exchanges, meaning they can be bought and sold quickly throughout the day. Other types of funds can take longer to appear in your account.
Most popular ETFs
Below is a preview of the most purchased ETFs by ii customers over recent months. For more detailed insights and performance data, visit our top ETFs page.
Most purchased ETFs in Q2 2022
Source: interactive investor. Note: the top 10 is based on the number of "buys" between 1 April and 30 June 2022.
Why choose interactive investor to buy ETFs?
We offer the widest choice – more than 40,000 UK & global investment options, including over 1,000 ETFs.
We charge a low, flat fee of £9.99 per month. Most other investment platforms charge a percentage fee that grows with your investments.
The £9.99 monthly fee includes our Stocks & Shares ISA, Trading Account and Junior ISA (add a SIPP for £10 a month).
We give you a free trade every month. There are also no trading fees with our regular investing service.
How to invest in ETFs with ii
1.
Open an account
It only takes a few minutes to get started.
Just £9.99 a month gives you our ISA, Trading Account and Junior ISA. Add a SIPP for just £10 a month extra.
3.
Choose how you want to invest
We've made it simple:
Top up monthly with our regular investing service and pay no trading fees.
Or buy & sell investments as and when you choose. Your first trade each month is free.
Latest ETF News and Insights
Exchange-Traded Products (ETPs) including ETFs, ETCs and ETNs track a wide variety of underlying investments, some of which may be complex in nature and involve leverage, shorting or a high degree of volatility. It is therefore important that you read the Prospectus or Fact Sheet (available on the issuers' websites) prior to investing and ensure that you understand how it is structured and the associated risks.
Tax laws may change. If you have any queries on taxation in relation to your investments please speak to a qualified tax adviser. Please remember, the value of your investments, and the income derived from them, may go down as well as up. You may not get back all the money that you invest.