Bitcoin forecast and central bank digital currencies
Our award-winning cryptocurrency expert brings you the latest must-read news from crypto land.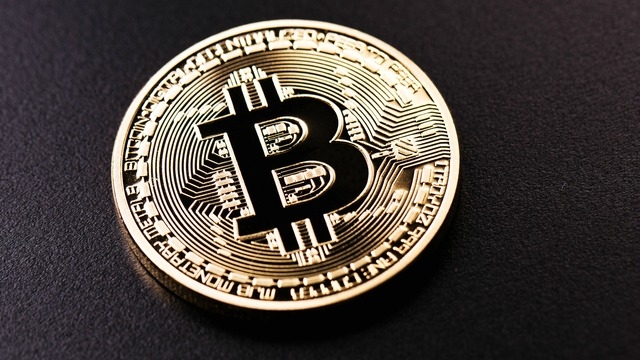 Bitcoin has traded as low as $9,319 in the past two days, having seen two precipitous drops to take the leading cryptocurrency well below the $10,000 mark to $9,545.
Although the current price action brings to the fore the possibility of an even deeper reversal that sees the $8,500 support come into view, it is more likely that the recent rangebound trading continues.
Each time the price has slipped below $10,000 there has been a bounce back. Complicating matters though is the expiry of CME bitcoin futures today which may influence the spot price.
We might add that the Florida court case in which Craig Wright – who claims to be bitcoin inventor Satoshi Nakamoto – looks like he's going to lose, could provide a supply shock down the line.
Following the ruling of a lower court that Wright must hand over to the estate of former business partner Dave Kleiman 50% of the bitcoins they mined together, to the tune of circa $5 billion, market participants are wondering aloud what might happen if just a fraction of the 1.1 million bitcoin at the centre of the litigation finds itself dumped into the marketplace.
Bitcoin safe haven status works for some
All this plays out against the background of the US-China trade war and inverting yield curves, a battle in which bitcoin is fighting to advance its case to be a safe haven asset on a par with gold.
Even with its rampant volatility, bitcoin is still able to fulfil this hedging function for some individuals and companies, and that had kept the price above $10,000 even as the Facebook Libra boost recedes.
With bitcoin having traded near lows last touched at the end of July, this latest downturn is the deepest of the month so far.
Putting in lower highs since the end of June suggests that the market is still deflating from the parabolic rally to $13,800. However, we could be nearing the final stages of that rewind – that's assuming the descending wedge shown in the chart below is a bullish prelude, not a bearish one.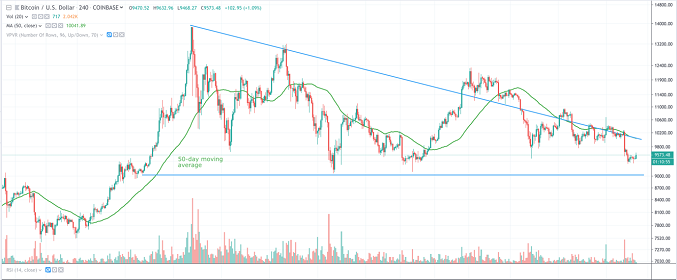 Chart: 4-hour candles, BTC/USD Coinbase, 30 August 2019, courtesy TradingView
Experts weigh in with bitcoin price views
Nigel Green, the chief executive at wealth management group de Vere, is sticking by his $15,000 near-term price target.
He reckons even if the trade war calms, the other drivers of the bitcoin price are still in motion.
In comments to crypto news outlet CCN, Green said:
"If the Sino-US trade tensions were somehow dramatically de-escalated and the global economic outlook became more optimistic, the bitcoin price would still continue to rise due to the other major factors driving it – not least the growing public awareness and institutional investment."
Mike Novogratz, founder of crypto merchant bank Galaxy Digital, says the bull market is still intact but that bitcoin "has had a huge run, and so I think this is a bit of consolidation".
Others such as gold bug Peter Schiff, a critic of bitcoin although his gold-dealing business accepts it for payment, remains in the bearish camp.
Replying to anchor Joe Kernen on CNBC, who had brought up his previous $5,000 price prediction for gold, said:
"My gold forecast came a lot closer than your bitcoin forecast. Plus at least gold will eventually hit 5k. Bitcoin will never hit 50k."
Yuan, China digital currency, Hong Kong protests – weekend bitcoin rise incoming?
To re-emphasise then, it is the trade war and the yuan/dollar exchange rate that to some extent has the bitcoin price in thrall. Added to that is the impact of the uncertainties generated by the ongoing instability in Hong Kong and how China reacts.
With Chinese paramilitary police exercising in nearby Shenzhen and protest leaders being rounded up and a protest by one of the major organising groups banned, this weekend could witness a decisive confrontation.
Why does this matter for bitcoin?
Because Chinese retail buyers are one of the key forces behind current bitcoin demand.
The market continues to overlook the central importance of Hong Kong as the place where China's wealthy (and others) park their money.
With the yuan slowly but steadily depreciating against the US dollar, Chinese investors continue to seek ways to diversify away from yuan-denominated assets.
Hong Kong is where the offshore yuan (renminbi) is traded and as such has an important role in pushing forward the adoption of the yuan as a reserve currency. This critical aim of Chinese policymakers is being harmed by the Hong Kong protests.
More than this though, the persistent reports of a Chinese central bank digital currency (CBDC) about to be launched to replace M1 money (cash and near-equivalents in circulation), shows the extent of China's digital payments ambitions.
Although one outlet among the Chinese financial press has said that a recent story by Forbes detailing the banks who will be issued the yuan CBDC, was described by central bank sources as "inaccurate guesses", but there has been no direct denial of an imminent CBDC launch.
In addition to banks, Alibaba's AliPay and Tencent's WePay were reported to have also been lined up for launch participation. The banks named by Forbes are: China Construction Bank, Bank of China, Agricultural Bank of China, and the Industrial and Commercial Bank of China.
As we pointed out in previous reports, China wants to maintain its lead in digital payments, and the state-directed nature of its economy means that it could relatively easily introduce a permissioned blockchain with interoperability across sectors and companies.
The West does not have an equivalent of mobile payments platforms AliPay or WePay or a functioning state-backed digital currency, but it does have the Libra proposal from Facebook.
In other words, the regulatory pushback may be limited by the need to keep up with China, especially when the US financial regulators remain bogged down working out when a token is or isn't a security. Holding back Libra in the absence of any other "weightless" (i.e. not tethered to a particular government jurisdiction) currency alternatives, could mean that the US ends up playing catch up.
Trouble at Libra, Binance Venus enters the stablecoin fray
With pressure building on the Libra project from central bankers and regulators, the Financial Times reported this week that at least two members of the Libra Association were thinking of leaving but no names were revealed.
And while we are on the subject of stablecoins, Binance exchange is developing a family of them called Venus that will be "regionally based" and like Libra pegged to a basket of currencies.
Meanwhile, Tether, the original stablecoin and still the market leader for now, is looking to expand with a renminbi-backed stablecoin (CNHT).
Mark Carney's Synthetic Hegemonic Currency (a sort of Libra)
So, it seems only a matter of time before a major state frees its CBDC from the lab.
China clearly thinks that a crypto yuan could be the way to take the currency international and help it to achieve the goal of a trusted reserve currency.
Interestingly, Bank of England governor Mark Carney, who we singled out before for his relatively open approach to crypto, has put on the agenda the need to replace the dollar with a global reserve currency underpinned by the currencies of a number of major states, not just one.
Carney sees dangers in relying on the US dollar. Although Carney wouldn't be so cavalier as to suggest that the dollar is backed by an indebted nation prone to print money willy nilly, he almost did.
The governor worries about the possible contagion from a US crisis, when he said in his speech at Jackson Hole, Wyoming, where central bankers were meeting at the Economic Policy Symposium, that "developments in the US economy, by affecting the dollar exchange rate, can have large spill-over effects to the rest of the world".
His solution is the 'synthetic hegemonic currency' to "dampen the domineering influence of the US dollar on global trade".
And returning to our point about whether Libra or a state should be doing this, Carney comments:
"It is an open question whether such a new Synthetic Hegemonic Currency (SHC) would be best provided by the public sector, perhaps through a network of central bank digital currencies."
These articles are provided for information purposes only. Occasionally, an opinion about whether to buy or sell a specific investment may be provided by third parties. The content is not intended to be a personal recommendation to buy or sell any financial instrument or product, or to adopt any investment strategy as it is not provided based on an assessment of your investing knowledge and experience, your financial situation or your investment objectives. The value of your investments, and the income derived from them, may go down as well as up. You may not get back all the money that you invest. The investments referred to in this article may not be suitable for all investors, and if in doubt, an investor should seek advice from a qualified investment adviser.
Full performance can be found on the company or index summary page on the interactive investor website. Simply click on the company's or index name highlighted in the article.