Making contributions to your SIPP
Everything you need to know about SIPP contribution limits and rules.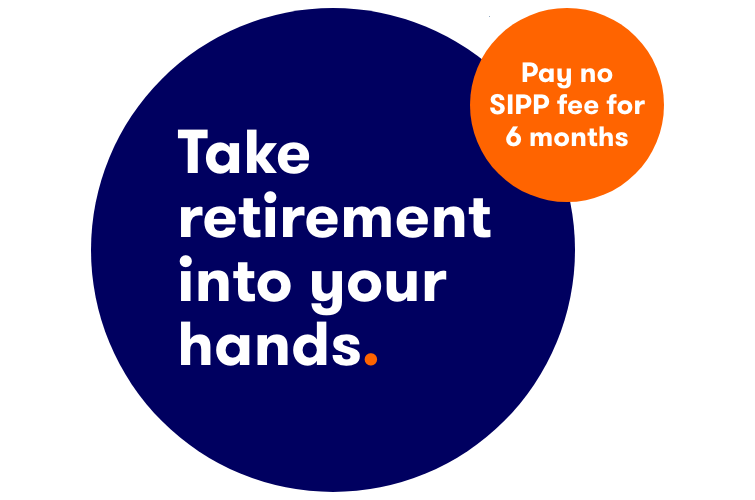 How much can I pay into a SIPP?
Annual allowance
You can contribute 100% of your annual income (up to the maximum annual allowance of £40,000) to your SIPP each tax year. Your annual allowance includes personal contributions, employer contributions and tax relief.
Your personal contributions receive a top up from tax relief. The amount of tax relief you receive will match your highest rate of income tax.
Employer contributions count towards your £40,000 annual allowance but are not limited by your income.
If you do not have any earnings in a tax year, you can still contribute a maximum of £3,600 (£2,880 in personal contributions and £720 tax relief).
Personal pension contributions: simple examples
Basic rate taxpayer (earning below £52,270)
James pays £8,000 into his SIPP.
His pension provider claims £2,000 tax relief (20% of the total contribution) for him automatically.
This increases his contribution to £10,000.
Higher rate taxpayer (earning above £52,270)
Stuart is a higher rate taxpayer which means he can receive 40% tax relief on his contributions.
He pays £8,000 into his SIPP and his provider claims £2,000 (20%) tax relief for him automatically.
He can claim back another £2,000 (20%) tax relief using his annual self-assessment tax return.
This means his £10,000 contribution has effectively cost him £6,000.
Reduced annual allowance if you are taking a pension income (MPAA)
When you start taking a taxable income from your SIPP, your annual allowance is reduced to £4,000. For example, you could make a net contribution of £3,200 and receive £800 tax relief, or make a £4,000 gross contribution.
This is known as the Money Purchase Annual Allowance (MPAA).
You will not have a reduced annual allowance if you only take a tax-free lump sum from your SIPP.
Reduced annual allowance for high earners
If you earn more than £240,000 in a tax year, your annual allowance will be reduced.
Your annual allowance is reduced by £1 for every £2 your 'adjusted income' is over £240,000. If you earn £312,000 or more, your annual allowance will be £4,000.
This is known as the tapered annual allowance.
| | |
| --- | --- |
| Annual Income | Annual Contribution Allowance |
| Up to £240,000 | £40,000 |
| £260,000 | £30,000 |
| £280,000 | £20,000 |
| £300,000 | £10,000 |
| £312,000 | £4,000 |
Carry forward rule
You may be able to pay more than your annual allowance if you have unused annual allowance from the past three years. This is called 'carry forward'.
To carry forward, you must have:
Been a member of a pension scheme in each tax year from which you carry forward.
Used your full annual allowance in the current tax year.
Contributed less than your annual allowance in one or more of the last three tax years (including personal and employer contributions).
Earned at least the amount you are contributing in the tax year you are making the contribution. For example, if you want to contribute £100,000, you must have earned that amount this tax year.
Ways to pay in to your SIPP
You can make personal contributions and/or employer contributions to your SIPP.
You can make a personal contribution to your SIPP via:
Employer contributions
While a SIPP is a personal pension, you can still ask your employer to contribute to it.
To learn more about how to set up employer contributions to your SIPP and the tax relief you could claim, read our guide to employer contributions.
By completing and returning an ii SIPP Contribution Form, you can arrange:
New to ii?
New customers who open a SIPP before 31 May will pay no fee for six months – a saving of £12.99 a month. Terms apply
Already an ii customer?
Add a SIPP to your account before 31 May and we'll waive the £10 per month SIPP admin fee for six months – saving you £60. Terms apply
The ii SIPP is aimed at clients who have sufficient knowledge and experience of investing to make their own investment decisions and want to actively manage their investments. A SIPP is not suitable for every investor. Other types of pensions may be more appropriate. The value of investments made within a SIPP can fall as well as rise and you may end up with a fund at retirement that's worth less than you invested. You can normally only access the money from age 55 (age 57 from 2028). Prior to making any decision about the suitability of a SIPP, or transferring any existing pension plan(s) into a SIPP we recommend that you seek the advice of a suitably qualified financial adviser. Please note the tax treatment of these products depends on the individual circumstances of each customer and may be subject to change in future.