Making contributions to your SIPP
Everything you need to know about SIPP contribution limits and rules.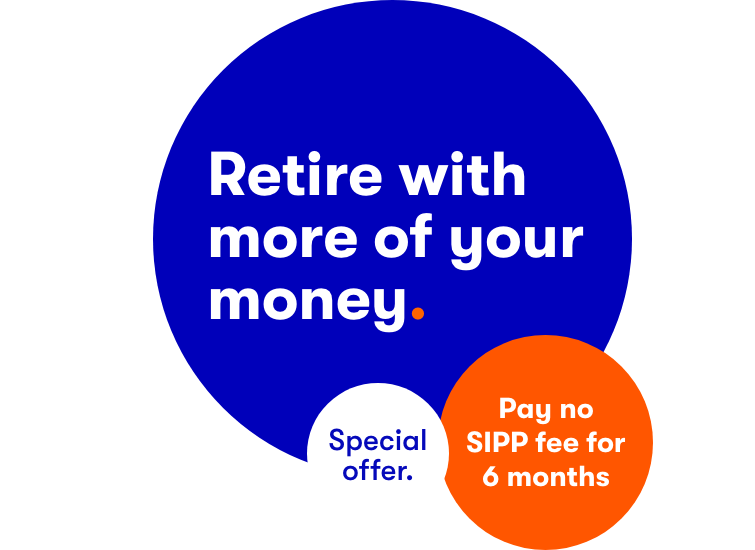 How much can I pay into a SIPP?
Annual allowance
You can pay up to 100% of your earnings into your SIPP (subject to a maximum of the current Annual Allowance of £40,000 gross) and receive Tax Relief up to that level.
Pension tax relief is given at a rate of 20% (higher rate taxpayers can claim higher levels of tax relief via self-assessment).
Your employer can make contributions to your SIPP, as well as or instead of a workplace pension. These contributions count towards your annual allowance, but are not limited by your income.
If you do not have any earnings in the tax year, you can still contribute up to £3,600 gross into your SIPP. If you have begun to drawdown income from your SIPP, you can contribute up to £4,000 gross per tax year.
What happens if I have an income of more than £240,000?
Individuals with high incomes may have a tapered annual allowance. You are counted as a high income individual if you have a "threshold income" of more than £200,000 for the tax year, or an "adjusted income" of more than £240,000. Your threshold income is your annual income before tax, less any personal pension contributions and ignoring any employer contribution. If your threshold income is more than £200,000, you will need to check your adjusted income.
Your adjusted income is worked out by taking all income that you are taxed on - including dividends, savings interest and rental income, before tax - plus the value of your own and any employer pension contributions.
Your annual allowance will reduce by £1 for every £2 that your "adjusted income" exceeds £240,000. The maximum reduction is £36,000 which reduces the annual allowance to £4,000 but only once your adjusted income reaches £312,000.
| | |
| --- | --- |
| Annual Income | Annual Contribution Allowance |
| Up to £240,000 | £40,000 |
| £250,000 | £35,000 |
| £260,000 | £30,000 |
| £270,000 | £25,000 |
| £280,000 | £20,000 |
| £290,000 | £15,000 |
| £300,000 | £10,000 |
| £310,000 | £5,000 |
| £312,000 | £4,000 |
Carry forward rule
You may be allowed to exceed your annual allowance of £40,000 and still receive tax relief if you have not used your full SIPP allowance in any of the past three years. To carry forward, you must have:
Been a member of a pension scheme in each tax year from which you carry forward.
Used your full annual allowance in the current tax year.
Contributed less than £40,000 in one or more of the last three tax years (including personal and employer contributions).
Earned at least the amount you are contributing in that tax year, if you are making personal SIPP contributions.
Ways to pay in to your SIPP
The quickest and easiest way to make personal contributions is via your online account. You do not need a contribution form for the following:
Direct Debit (monthly): log in and select 'direct debit' from the 'cash & transfers' menu.
Debit card (one-off): log in and select 'add cash' from the 'cash & transfers' menu.
Internal transfer (one-off and regular, monthly): log in and select 'withdraw/transfer cash' from the 'cash & transfers' menu. Choose the 'Internal Transfer' option and follow the simple instructions.
Please complete an ii SIPP Contribution Form to:
Make a personal contribution by bank transfer
Arrange contributions from your employer or another person
Open a SIPP by 31 October and pay no SIPP fee until May 2022.
This means your service plan fee of £9.99 covers you for all of your investment accounts. Following the offer period, the ii SIPP fee is only £10 a month more, and could save thousands compared to other pension providers who charge a percentage fee. Terms apply
The ii SIPP is aimed at clients who have sufficient knowledge and experience of investing to make their own investment decisions and want to actively manage their investments. A SIPP is not suitable for every investor. Other types of pensions may be more appropriate. The value of investments made within a SIPP can fall as well as rise and you may end up with a fund at retirement that's worth less than you invested. You can normally only access the money from age 55 (age 57 from 2028). Prior to making any decision about the suitability of a SIPP, or transferring any existing pension plan(s) into a SIPP we recommend that you seek the advice of a suitably qualified financial adviser. Please note the tax treatment of these products depends on the individual circumstances of each customer and may be subject to change in future.