Foreign currency exchange
Hold up to 9 currencies in your ii account for simpler international investing.
Please remember, investment value can go up or down and you could get back less than you invest. The value of international investments may be affected by currency fluctuations which might reduce their value in sterling.
How does it work?
When you buy international shares, you will need to pay for them in the native currency.
You can do this in two ways:
At the time of the trade
Choose the settlement currency when you place your order.
Convert currency in advance
If you plan to make lots of international trades, you can convert your chosen amount and hold it in your ii SIPP or Trading Account until you need it.
You can also keep any money you get from selling international shares in their original currency. That means you don't have to do a currency conversion after every transaction.
Please note: HMRC rules don't allow you to hold foreign currency in an ISA, but you can still buy international shares. The currency conversion happens when you buy and sell, and any income from non-UK holdings is converted to sterling automatically.
Key benefits
Hold cash in up to 9 foreign currencies in your account. It will be ready for you to invest internationally and you can avoid currency conversions for every transaction.
Make currency conversions at a time that suits you. Our foreign currency exchange is available online from midnight Sunday to midnight Friday.
We offer live prices for foreign currency exchange. This applies to standalone conversions. If the live price isn't available, we also offer a house rate that we update throughout the day.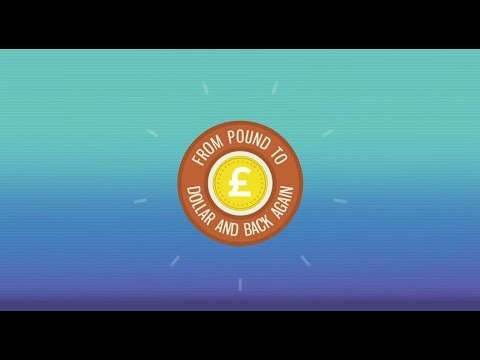 Available currencies
You can make foreign currency exchanges in 9 currencies to access the world's major stock markets: Pounds sterling (GBP), US dollars (USD), euro (EUR), Canadian dollars (CAD), Hong Kong dollars (HKD), Singapore dollars (SGD), Australian dollars (AUD), Swedish krona (SEK) and Swiss francs (CHF).
Charges
It costs just 1.5% for conversions of less than £25,000. For transactions larger than this, the costs reduce as shown:
| | |
| --- | --- |
| Transaction Value | Margin Rate |
| £0 - £24,999.99 | 1.50% |
| £25,000 - £49,999.99 | 1.25% |
| £50,000 - £99,999.99 | 1.00% |
| £100,000 - £599,999 | 0.50% |
| £600,000 - £999,999.99* | 0.25% |
* Maximum electronic transaction size.
We can apply these reduced charges to standalone conversions that go through in one lump sum. We may not be able apply the reduced rates if an international share is traded as a multi-fill in separate transactions.
Here are some examples of how the reduced rates can be applied:
| | |
| --- | --- |
| Spot rate to convert GBP to USD = 1.3000 | FX charge |
| £10,000 convert to USD at a rate of 1.28050 = $12,805.00 (1.5% margin) | $195 |
| £30,000 convert to USD at a rate of 1.28375 = $38,512.50 (1.25% margin) | $487.50 |
| £60,000 convert to USD at a rate of 1.28700 = $77,220.00 (1% margin) | $780 |
| £200,000 convert to USD at a rate of 1.29350 = $258,700.00 (0.5% margin) | $1,300 |
| £700,000 convert to USD at a rate of 1.29675 = $907,725.00 (0.25% margin) | $2,275 |
How to convert your currency
Convert currency in advance
Log in to your Trading Account or SIPP.
Select 'cash & transfers' then select 'convert currency'.
Choose the currency you want to convert from and to. Then choose how much you want to exchange or how much you want to receive and select 'Preview order'.
You will receive a live exchange rate.
Select 'Complete order' to carry out the currency exchange.
At the time of trade
If you buy international shares in sterling, we'll convert your currency when the trade goes through.
Important notes:
The value of your investments and the income from them may go down as well as up. You may not get back all the money that you invest.
The value of international investments may be affected by exchange rate changes, which might reduce their value in sterling.
We may receive two parts of commission for international investing - trading commission and our foreign currency exchange charge. Please see our Rates and Charges for full details of the costs.
Please note for trades that need multiple fills to execute, you will be charged an exchange rate for each individual fill. This may result in a higher foreign currency charge than would be calculated against the whole.
Exchange rates can create risk to international investment if a market's currency rises against sterling. On the other hand, if a market's currency falls against sterling, this can increase returns.
If you are unsure about the features or risks of these products, you should get advice from a qualified financial adviser.
Please be aware that we have a revenue sharing agreement for the foreign currency exchange charge with a third party. If you require further information, please write to us.