ISA investment ideas
Get the insights you need to invest with confidence in your stocks & shares ISA.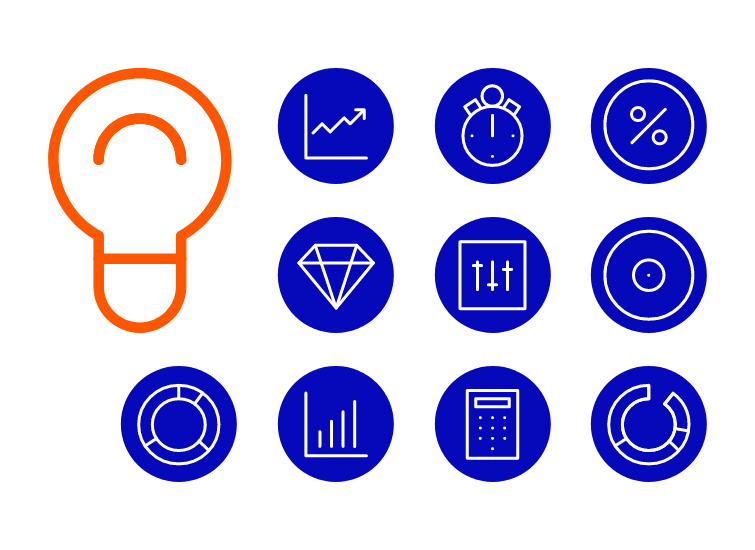 Important information - investment value can go up or down and you could get back less than you invest. If you're in any doubt about the suitability of a stocks & shares ISA, you should seek independent financial advice. The tax treatment of this product depends on your individual circumstances and may change in future. If you are uncertain about the tax treatment of the product you should contact HMRC or seek independent tax advice.
ISA portfolio ideas from our experts
Need help choosing the right investments? Our experts' carefully selected lists can point you in the right direction.
Popular ISA investments with ii customers
Here are the shares, funds, investment trusts and ETFs that are most held by our ISA investors (31 August 2021). Our most popular investments should not be taken as personal recommendations to buy or sell a particular stock or fund, and are not intended to provide advice.
See also: Top ISA funds
What type of ISA investments do ii customers choose?
Here are the types of investments ii customers held in their ISA in the first half of 2021:
Shares (39.8%)
Investment trusts (24.9%)
Funds (21.3%)
Cash (8.3%)
Exchange-traded products such as ETFs (5.3%)
Other (0.4%)
What are the most common investment options for a Stocks and Shares ISA?
Individual stocks and shares
When you buy individual stocks and shares, you are buying a 'piece' of that company. The price rises and falls in line with demand for the shares.
Share prices can be unpredictable. You may make good gains over time, or you could lose money. For this reason, only experienced investors tend to choose individual shares.
Some people invest in shares for the 'dividend' – a share of the company's profits distributed to shareholders, usually twice each year. These can be very appealing, but companies may withhold dividends if they are struggling. Other investors may prefer growth stocks, which might generate a capital return rather than dividend income.
Funds
Funds contain a mix of investments. For example, a fund that focuses on tech companies might include shares in Apple, Tesla and Zoom, amongst others.
Other investment funds follow an entire market index, such as the FTSE 100.
Investing in funds can reduce risk, compared with individual stocks and shares. This is because you are less affected by a few shares underperforming. However, there is still risk involved - funds can (and do) fall in value.
Exchange traded funds (ETFs)
A type of fund that often tracks an index, such as the FTSE 100. ETFs may hold multiple investment types (e.g. stocks, bonds, oil, gold, currency).
Investment trusts
Investment trusts are similar to funds in that your money is invested across multiple companies. The main difference is that trusts can be traded on stock markets, like shares.
Again, this can be less risky than investing in individual shares, but there is still a risk of losing money.
What are the options for cautious investors?
As a general rule, cautious investors might choose funds and trusts, and avoid individual stocks and shares.
By spreading risk across multiple investments in a fund, you reduce the risk of losing money. Any poor-performing companies should be balanced out by better performance elsewhere in the fund.
This may be the right strategy if you are approaching retirement and want to protect your future income. This is also the time to consider a shift to lower-risk options like bonds.
Of course, no investment is completely risk-free. You should try to diversify your investments to minimise risk, but there is always a chance you may get less back than you invested.
What are the options for more adventurous investors?
Adventurous investors may be willing to take more risk for the chance of higher potential returns. They may choose individual stocks and shares - which are more unpredictable than funds and trusts.
However, there are also funds and trusts that take a higher-risk approach.
This approach may suit people who are earlier in their investment journey, and therefore have longer to ride out the ups and downs of the stock market.
Things to be aware of when building an ISA portfolio
Charges
Investment funds and trusts come with management fees (in addition to your account charges). You can find these in each fund's Key Information Document (KID).
These fees typically range from 0.25% to 1.8% and are usually taken from the value of your investments – not paid up-front.
Tax rules
A stocks & shares ISA lets you invest up to £20,000 each tax year without paying any tax on the gains. You can only have one stocks & shares ISA at a time.
You can invest any remaining funds in a Trading Account, but you may have to pay tax when you buy or sell the shares.
Risks when investing
Remember, all investing comes with a risk of losing money. You can reduce this risk by spreading your investments across multiple options, but there are no guarantees. You should never invest money that you can't afford to lose.
Other ISA investment options
Ethical stocks & shares ISA
Many investors are looking to build portfolios that reflect their values, while still delivering growth. Our experts have identified a range of ethical investment options to help you.
More about ethical ISA investing

AIM ISA
AIM stands for Alternative Investment Market. AIM shares can be more volatile than other investments, but some investors include them to add some higher-risk diversification to a balanced portfolio. These shares may be more likely to lose money than other shares.
More about holding AIM shares in an ISA

Income ISA
Some people invest to try and generate a regular income from things like dividends and interest. A Stocks and Shares ISA can be an ideal place to keep these income investments, as there is no tax on the profits.