bitcoin less volatile than equities, but now loss-making
Once the most volatile trading instrument on the planet, times have changed, writes award-winning cryptocurrency expert Gary McFarlane. Here's the latest sector news and analysis.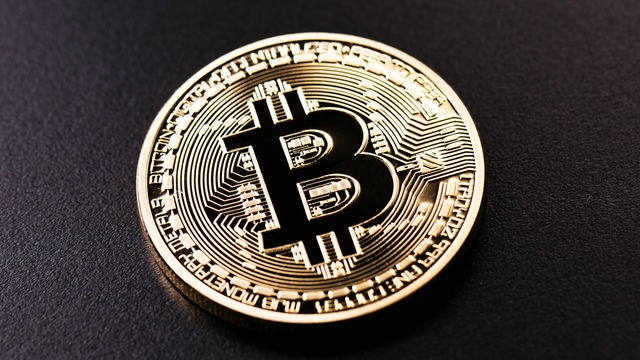 Bitcoin is 2% higher on a weekly view at $6,474 on Coinbase, with second-ranked crypto asset ethereum managing to trade above $200 for the first time since the 1 November, improving 8% in the past week to $215.
Less positive news for bitcoin arrived on Halloween night though. The witching hour marked the first time since November 2015 that bitcoin has returned a 12-month trailing loss, according to Kevin Virgil from Kosmos Capital Management.
Nevertheless, bulls will be heartened by the stability of bitcoin, which in recent weeks has been less volatile than the equity markets.
Ethereum's price lift may have been helped a little by signs of progress in addressing its scalability issues, after comments by co-founder Vitalik Buterin indicating that the solutions "are not that far away".
Speaking at the Devcon4 conference, which took place in Prague in the Czech Republic at the end of October, Buterin said: "Ethereum 2.0 is [...] a combination of a bunch of different features that we've been talking about for several years, researching for several years, actively building for several years that are finally about to come together in one cohesive whole."
Collectively, the various facets of the software upgrade are referred to as Serenity. The work has been ongoing since 2014, but seemingly bogged down in disputes over which of competing technologies to deploy. At last, product development finally seems to be moving forward apace.
Bitcoin Cash back from the dead
Among the other top alts, most of the buzz this week has been centred on the upcoming Bitcoin Cash fork on 15 November. That has been driving speculative interest as the number of exchanges supporting the fork grows, led by Binance and Coinbase.
Circle-owned exchange Poloniex has stolen a march on its competitors. It is allowing its clients to buy trading tokens for Bitcoin Cash ABC and Bitcoin Cash SV before the fork takes place, and it looks like BCHABC is winning out over BCHSV.
Bitcoin cash, itself a fork from Bitcoin that took place in August last year, has jumped in value by 40% in the past seven days to trade at $600.
However, there has been controversy, as there often is with crypto software upgrades.
The official fork, led by Bitcoin ABC (the most popular Bitcoin Cash client) and which is supported by crypto mining giant Bitmain, aims to improve the scaling potential of the network and improve the scripting language. It also introduces a minimum size for transactions, whereby any that are smaller than 100 bytes will be considered invalid.
The dev community is following a roadmap that stipulates that software upgrades to be implemented every six months.
Another group, nChain, is led by Australian Craig Wright who last year claimed he was Satoshi Nakamoto, attracting the ire of the global community when he was unable to provide proof that he mined the genesis block.
He wants the block size raised to 128MB from the current 32MB and worries that the official hard fork has not been tested properly.
The nChain fork, supported by the second-largest BCH miner after Bitmain, Coingeek, is called Bitcoin SV and is refusing to implement the enforcement of something called canonical transaction ordering (needed for the Bitcoin ABC scaling solution) and the "opcode" revision that enhances the scripting as well as the other proposed changes. This will in effect create a competing BCH chain.
The BCH price has been rising because speculators holding BCH at the time of the fork will be in a position to receive an airdrop of the coin on the competing chain from nChain.
Also, with major exchanges committing to supporting the hard fork, it makes life easier for their customers to navigate the situation as it develops after 15 November.
The downside of the forking of coins is that it creates confusion in the marketplace.
Good news for bitcoin in US midterm elections
Who would have thought that the US midterm elections would deliver up good news for crypto
Well, that's what has happened following the election of two crypto-friendly governors - one in the country's largest state, California, and the other in Colorado.
Gavin Newson is the bitcoiner in California governor's mansion. He accepted bitcoin campaign contributions as far back as 2014. Whether that translates into policy commitments to foster adoption may be another thing but it certainly is a positive development.
On the role of tech in government he said:
"Government information and services at every level should be thoroughly 'digitized', enabling citizens to conduct business with public agencies online."
The new Colorado governor Jared Polis describes himself as a progressive Democrat and wants to establish the state as "a national hub for blockchain innovation".
He added: "I believe strong leadership will put Colorado at the forefront of innovation in this sector-encouraging companies to flock to the state and establishing government applications that save taxpayers money and create value for Colorado residents."
Polis's election was welcomed by the Colorado Blockchain Council.
And while we are on the midterms, Ethereum-based prediction market Augur saw $2 million staked on the outcome of the elections, although it appears that three quarters of the bets were accounted for by just two wallet addresses.
For example, one whale bet 1,000 ETH on the Republicans retaining control of the house, according to an anonymous source, reported news site Crypto Briefing.
BAT's Coinbase listing, deVere Group crypto fund launch
Other industry news saw Coinbase follow up on its intention to "accelerate" coin listings.
It has listed the Basic Attention Token (BAT) on Coinbase Pro, with a view to moving it to the consumer-friendly Coinbase venue at a later date. BAT shot 17% higher on the news.
Bat is the token of the Brave browser which pays users for browsing and provides publishers with the ability to receive tips from visitors.
DeVere Group, the asset manager and advisory firm with $10 billion of assets under management is launching an actively managed crypto fund – the deVere Digital Asset Funds.
Commenting on the news, chief executive Nigel Green said: "Cryptocurrencies are now undeniably part of mainstream finance. Their momentum continues to gain traction as both retail and institutional investors increasingly value the need and demand for digital, global currencies in today's ever-more digitalised and globalised world."
deVere has linked up with hedge fund manager Dalma Capital Management, based in Dubai.
Zachary Cefaratti, chief executive of Dalma Capital, says the new platform will use algorithms to identify arbitrage opportunities.
"Through a ground-breaking algorithmic system, when the price of one asset, for instance Bitcoin or Ethereum, is greater on one platform than on another, the opportunity is identified to generate profit from the difference of price across platforms. These trades, referred to as arbitrage, allow profits to be generated with little or no directional market risk," says Cefaratti.
deVere has a large British expat client base and introduced a crypto wallet for mobiles earlier this year and operates in a number of jurisdictions.
Back with the altcoins, XRP has been on a roll following the adoption of the Ripple token by a new exchange called CoinField, which will be using it as the base trading currency for 20 markets.
CoinField has also introduced a referral programme in which each new customer receives 10 XRP.
XRP rose above $0.53 on the news but has fallen back a little since then to $0.51, off nearly 4% today.
Biggest crypto airdrop ever
The Stellar Foundation and Blockchain are giving away $125 million worth of Stellar's XLM token to speed up adoption of the cryptocurrency.
Blockchain is one of the oldest wallet vendors in the crypto sector and has 30 million customers.
To claim the airdrop, you need to get on the waiting list and be verify to use its exchange.
Blockchain has chosen XLM because it's "built for scalability". Luxembourg-registered Blockchain says "this is the largest airdrop in crypto history".
The aim of the giveaway is to spur adoption. However, it could be that most recipients of the free XLM will either "hodl" or flip it on an exchange.
Stellar was founded by Jed McCaleb in 2014 after he left Ripple. As with Ripple Stellar is designed for cheap and fast cross-border transactions, but unlike Ripple is open source and a non-profit organisation.
Stellar has been racking up some impressive partnerships, most notably with IBM.
IBM is using the Stellar blockchain for its USD Anchor stablecoin pegged to the dollar and insured by the US Federal Deposit Insurance Corporation.
Eric Schmidt rates Ethereum and so does China
Eric Schmidt, one-time Google chairman has been waxing lyrical about the potential of Ethereum in an interview at an event in San Francisco.
"I think the most interesting stuff that's going on are the beginning of execution on top of blockchain — the most obvious example being the capability of Ethereum," he said.
"If Ethereum can manage to figure out a way to do global synchronization of that activity, that's a pretty powerful platform. That's a really new invention."
China's Centre for Information and Industry Development's (CIID) in its latest crypto rankings sees bitcoin fall further down the table.
In August bitcoin came in at 10th place but dropped to 16th the following month and is now at 19th.
In contrast, the top two slots continue to be occupied by EOS and Ethereum, in that order.
The CIID commenting on its latest update said: "At present, EOS and Ethereum are undoubtedly the preferred platforms for Dapp development worldwide, and EOS is showing a stronger momentum. The data shows that EOS Dapp is highly active and user increments are large."
Of the other tokens, CIID noted:
"Compared with the previous index, the public chains with the largest increases in the innovation index are Ripple, Nuls, Iota, Nebulas and Bitcoin Cash."
There are 31 tokens listed in the CIID table.
Blockchain is one of the technologies at the centre of China's push into what it hails as the coming Fourth Industrial Revolution.
A recent TV programme on blockchain put out by the main state broadcaster, China Central Television, claimed "the value of blockchain is 10 times that of the internet".
Security token offerings
CoinShares, the company behind the XBT Provider Bitcoin exchange traded note (and an Ethereum version), took part in a briefing today on where next for crypto and the potential or otherwise of security token offerings (STOs), organised by Financial News and Dow Jones MarketWatch.
Dan Masters, CoinShares chairman, identified the ICO craze as the beginning of the second wave for crypto, with a third one about to begin centred on STOs. Masters says it will "make securities liquid, transferable and transparent".
He thinks there will be magnetic attraction towards STOs from "legacy institutions" because of the arbitrage opportunity that exist in the space "between private and public capital markets".
Joining Masters on the panel were Myles Milston of Globalcap and Joe Oehmke from Promontory Financial Group.
Milston said Globalcap is the "first company in Europe to do tokenisation of securities", although there have been a few STOs launched in the US, where the Securities and Exchange Commission (SEC) tends to see most if not all initial coin offerings as securities, although it is yet to make a definitive ruling.
Globalcap is in the UK Financial Conduct Authority's (FCA's) "safe harbour" regulatory sandbox, where start-ups can develop their products without fear of running foul of rules and regulations.
Milston thinks that in "10 to 12 months there will be an explosion in STOs".
Promontory Financial Group is a global consultancy owned by IBM, specialising in regulatory strategy and Oehmke brought things back down to earth, perhaps, with his more guarded comments.
"Regulators are not necessarily the adversary. It's about how we can foster innovation," he said, but added that crypto is "not a cure-all for what ails the financial system".
He praised the FCA's regulatory sandbox approach and noted how it had been copied in other jurisdictions.
Highlighting the difficulties faced by blockchain startups, decentralised exchange EtherDelta has today been accused by the SEC of operating an unregistered exchange.
Stephanie Avakian, co-director of the enforcement division explaining its action said:
"EtherDelta had both the user interface and underlying functionality of an online national securities exchange and was required to register with the SEC or qualify for an exemption."

These articles are provided for information purposes only. Occasionally, an opinion about whether to buy or sell a specific investment may be provided by third parties. The content is not intended to be a personal recommendation to buy or sell any financial instrument or product, or to adopt any investment strategy as it is not provided based on an assessment of your investing knowledge and experience, your financial situation or your investment objectives. The value of your investments, and the income derived from them, may go down as well as up. You may not get back all the money that you invest. The investments referred to in this article may not be suitable for all investors, and if in doubt, an investor should seek advice from a qualified investment adviser.
Full performance can be found on the company or index summary page on the interactive investor website. Simply click on the company's or index name highlighted in the article.