Facebook's cryptocurrency revolution
Our award-winning industry analyst finds no shortage of big names still interested in crypto assets.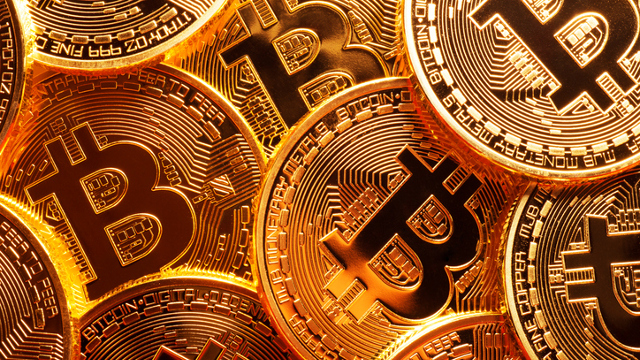 Crypto prices are green today, but its Facebook (NASDAQ:FB) that has been shaping the news recently, as more details emerge about its cryptoasset plans, with a launch now expected in the first half of this year, i.e. within the next four months.
In a scoop by Nathaniel Pooper and Mike Isaac writing for the New York Times, it was revealed that Facebook has approached a number of cryptocurrency exchanges to explore the listing of a Facebook coin.
The social media company is working on a number of use cases for blockhain technology with the first to see the light of day expected to be a coin for payments – the same one that Bloomberg reported was in development back in December.
According to the New York Times story, Facebook has 50 engineers working in its blockchain department under conditions of high secrecy, to the extent that the blockchain team uses a separate entry system to the rest of the company's employees.
Although it was already known, after Bloomberg's story, that Facebook's payments coin would be a so-called stablecoin in which its value would be pegged to fiat (government-backed legal tender), it had been assumed the peg would be against the US dollar. However, if the latest reports are accurate, Facebook is instead tying the cryptoasset's value to a basket of currencies, not just the dollar.
Facebook's crypto-fuelled payments revolution
Facebook is currently working on unifying its three messaging products – Messenger, Instagram and WhatsApp – to run atop of one underlying platform. Adding those audiences together, its new payments product could reach 2.7 billion people.
The payments system will be implemented on WhatsApp first as Facebook seeks to compete with non-blockchain payments offerings from Asian messaging apps in China, Japan and South Korea. The Bloomberg story has Facebook eyeing India for the rollout, which would make sense given the weaker penetration of the South Asian apps there and WhatsApp's substantial user base. There are 205 million messaging app users in India, the vast majority of them using WhatsApp, according to Statista.
The big question is why is Facebook going down the blockchain route when current centralised systems are working fine for payments on apps such as Japan's LINE and in China Tencent's TenPay and Alibaba's AliPay, or KakaoPay in South Korea.
Perhaps Facebook thinks there would be fewer regulatory and business obstacles for a worldwide crypto-based rollout, but it might be doubtful that such a major disruption of the payments industry could take place without overview from global financial regulators.
Facebook sign-in on blockchain?
Then again, there's the issue of the other uses of the technology that Facebook is exploring, with chief executive Mark Zuckerberg saying last month he was "potentially interested" in exploring whether to replace Facebook Connect's login ID system with a re-engineered blockchain (distributed) product.
He made his comments in an interview with Jonathan Zittrain, a Harvard University professor of law.
It's worth quoting at length how he sees such a system working and some of its advantages:
"You basically take your information, you store it on some decentralised system and you have the choice of whether to log in in different places and you're not going through an intermediary. There's a lot of things that I think would be quite attractive about that. For developers, one of the things that is really troubling about working with our system, or Google's system for that matter, or having to deliver services through Apple's App Store is that you don't want to have an intermediary between serving the people who are using your service and you. Where someone can just say hey, we as a developer have to follow your policy and if we don't, then you can cut off access to the people we are serving. That's kind of a difficult and troubling position to be in."
Beyond app developers, a blockchain system could also give Facebook's customers much greater control over their data and, as such, would neutralise one of the threats to its current business model: stronger mandatory privacy protection and the possible regulation of social media itself.
Facebook could link ID to a crypto wallet in which its coin was the base currency. Such a system would also allow it to tweak its business model so that Facebook users creating popular content could be remunerated, and it could host marketplaces powered by its cryptoasset and take a cut, thereby supplementing its advertising revenue stream.
However, a totally distributed system could actually make it harder to police the network. "In a fully distributed system, there'd be nobody who could cut off their access. A fully distributed system empowers individuals on the one hand but it really raises the stakes," Zuckerberg observed.
For now, Facebook's target is the global remittance industry, which the World Bank estimated at $1.5 trillion in 2018, according to a recent report by MarketResearchNest.com, with the fastest growing regions China, India and South East Asia.
Institutions are coming, and some have already arrived
Anthony Pompliano of Morgan Creek Digital Assets let it be known last month that two pension funds – the Fairfax County Employees' Retirement System and Fairfax County Police Officers Retirement System, both in the US state of Virginia - were investors in the Morgan Creek Blockchain Opportunities Fund. According to US publication Pensions & Investments, the fund invests 85% in blockchain-centric tech firms with up to 15% that can be allocated in direct cryptoasset investment.
Pompliano told Pension & Investments: "The fundraising target was $25 million, and we oversubscribed to $40 million. The fund is done fundraising and will not take any more investors."
In a tweet on 4 March, commenting on the coverage in the US fund industry press, he noted: "Make no mistake — the institutional investor community is paying attention to Bitcoin and crypto. Each balanced article like this helps to demystify the opportunity for the largest pools of capital."
Hayvn co-founder – 27% of private bank customers looking at crypto
Staying with the institutional theme, in an interview with interactive investor, Christopher Flinos, co-founder of over-the-counter digital currency platform Hayvn, which is currently seeking regulatory approval from Abu Dhabi Global Market, he sees his company meeting growing demand from institutional players as well as from hedge funds, family offices and high net worth individuals.
I had an interesting chat with Chris about this and other industry issues in this video:
Holding back demand turning into actual buying is the lack of regulation, liquidity and quality research, argues Flinos, and Hayvn hopes to be part of the solution in that regard.
By way of an indication of that pent-up demand, Flinos revealed that more than a quarter of private bank clients were interested in getting into the space.
"We have been hearing from our private banking colleagues that from internal research that 27% of the customer base is looking for access to digital currency," said Flinos [at 05:06 in our video above].
In a crypto first, the company has partnered with French defence firm Thales' (EURONEXT:HO) subsidiary nCipher, the leader in providing security services to the banking industry. nCipher was founded in Cambridge in 1996 and acquired by Thales in 2008 at a cost of $100 million.
Flinos previously worked as an investment banker at Bank of America Merrill Lynch and his co-founder Ahmed Ismail was formerly chief executive of Jefferies Middle East.
Binance exchange sees token nearly double in value
Binance was founded by Chinese-Canadian Changpeng Zhao who is its chief executive. The exchange appears to be going from strength to strength. As it happens, it is setting up its own decentralised exchange and is giving away its own BNB token to the value of $100,000 in a simulated trading competition to encourage testing of its new DEX. The competition begins on the 7 March.
Binance, which was originally a crypto-only trading pairs exchange, has introduced fiat (EUR and GBP) for certain jurisdictions, and also branched out into hosting token sales on its new Launchpad product. Launchpad is where much of the BitTorrent (BTT) token was sold (Tron bought the peer-to-peer filesharing platform in 2018) as well as Fetch (FET), both selling out fast.
Today Binance announced its third token sale will be of the Celer Network (CELR) token, taking place on 19 March. The individual investor allocation has been reduced from $3,000 to $1,500, presumably to allow for greater participation.
BNB is trading around 20% higher in the past couple of days, at $13.42. It has almost doubled in value month to date, climbing 88%.
Other altcoins standing out from the crowd: Enjin and Tron
For a change it has been altcoins leading the market over the past few days, with bitcoin trading little changed from where it was this time last week, at $3,820 at the time of writing, after a dip to $3,745 on 4 March. As we have seen, BNB has been leading the market, but it's not alone in pumping higher.
Another gainer is 10th-placed Tron (TRX), up 10% from week lows at $0.0212, rising to $0.0235. This week the decentralised app platform was rated the second best blockchain project by China's Centre for Information and Industry Development. It is up 10% in the past 24 hours, priced at $3.72.
EOS stays in first position in China's ranking, despite a system failure that allowed 2.09 million EOS tokens to be siphoned off the network. Bitcoin is up two place to 13th on the ratings at the end of January. Ethereum slips to third place. Tron did not appear in the previous ranking, which now lists a total of 35 cryptoassets.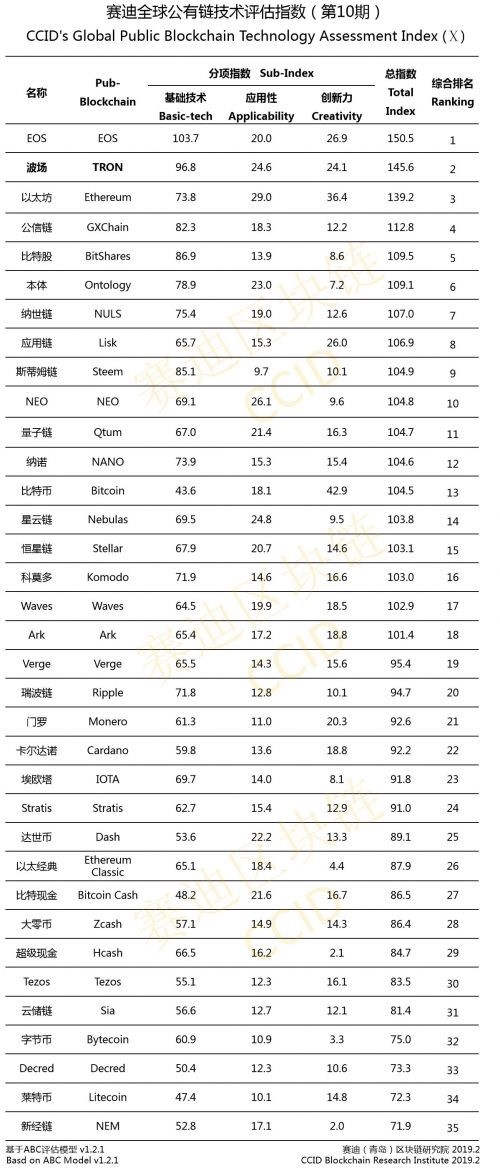 Tron recently upgraded its network software (mainnet), adding improved security such as multi-signature and account management features, which will make it more attractive to institutions as well as everyone else.
Tron has also recently partnered with BitGo which claims to be the largest bitcoin payments processor with 300 clients in 50 countries.
Another hot asset in the altcoin world is Enjin (ENJ) following its partnership with Samsung, which is supporting the gaming-centric token on its new Galaxy S10 family of high-end smartphones.
It is 18% higher in the past 24 hours on the back of the coming launch of its blockchain game development platform to 4.5 million-strong Unity game developer community on 14 March.
No. 5 cryptoasset Litecoin is 13% higher at $53.52 after the Litecoin Foundation sealed a deal to become the official cryptocurrency of the Glory kickboxing league, the sport's largest with a global reach.
The digital advertising-focused BAT token is up 5% yesterday at $0.1745 on news the Brave browser it is used on has reached 20 million downloads.
ABBC – not all that it seems?
Finally, ABBC coin, which says it is building a facial recognition system on blockchain, continues to advance at a meteoric pace, 23% the better today.
In the past week it has risen 157% to $0.392.
The Alibabacoin is, to say the least, controversial after losing a court case in October last year, forcing it to stop using Chinese e-commerce giant Alibaba's trademark in the US. The price fell 50% after the injunction was granted, but ABBC seems to have come back from the dead. However, since then the judge has reversed that decision, saying that Alibaba could not prove ABBC was damaging its performance in the market.
Coinmarketcap, the leading crypto data site, stopped showing market cap info for the coin after the court injunction but restarted doing so on 26 February. Two days later the spike in price began.
Another red flag was reported by crypto outlet Hacked, which spotted a few days ago that the LinkedIn profile of the chief technical officer Umar Abbas looks like he is seeking employment.
We also noticed that he appears to be simultaneously working on two other projects and his name is spelt differently on the ABBC Foundation website (Umer not Umar).
One of his other companies is Tyslin Blockchain which has a slick website but, again a number of red flags. The buttons for the apps don't work and the testimonials are all from someone named "Adam John" who is "ceo @ Nest", "ceo @ Orizon" and "HR @ Geepas".
A search of "Tyslin" on the Apple App Store returns no product but on Google Play there is a Tyslin wallet that has attracted one 5-star review from a Umar Farooq who, according to the ABBC website, just happens to be the lead developer of ABBC, although his first name is spelt differently with the same error as seen in that of Umar Abbas – Umer not Umar.
The company (or group of companies) is based in Dubai and registered in the Belarus city of Minsk.
Although the ABBC website states there is mining software available to download there is no link to download it and a Google search returns no results, although a cached page exists at alibabacoinwallet.com which features some Chinese script, ID and password login fields but no sign of a wallet. In English it says "Cryptocurrency ABBC foundation since 2017".
The ABBC coin is currently the 33rd most valuable cryptoasset, according to coinmarketcap's rankings.
Rumours circulating that Alibaba might buy the coin in order to neutralise the trademark issue are no doubt wide of the mark, with some crypto watchers charging ABBC itself with encouraging the flight of fancy.
Caveat Emptor!
And if any one doubts that crypto is still the Wild West, read the latest news from the QuadrigaCX exchange collapse, following the untimely death of chief executive Gerald Cotten and the only one who knew.
The wallets in which the £105 million (C$180 million) worth of crypto was thought to be stored are all empty, according to Ernst & Young, the court appointed Monitor, Canada's equivalent of an administrator in company bankruptcy proceedings.
These articles are provided for information purposes only. Occasionally, an opinion about whether to buy or sell a specific investment may be provided by third parties. The content is not intended to be a personal recommendation to buy or sell any financial instrument or product, or to adopt any investment strategy as it is not provided based on an assessment of your investing knowledge and experience, your financial situation or your investment objectives. The value of your investments, and the income derived from them, may go down as well as up. You may not get back all the money that you invest. The investments referred to in this article may not be suitable for all investors, and if in doubt, an investor should seek advice from a qualified investment adviser.
Full performance can be found on the company or index summary page on the interactive investor website. Simply click on the company's or index name highlighted in the article.