How FTSE 100 could 'go all bitcoin' in 2018
from
FTSE this week and GBP:EUR
In common with, we suspect, most of the UK, we've some doubts as to the integrity of any vaunted agreement between our esteemed leaders and the European mob. However, currency markets appear on the verge of taking it seriously.
The immediate situation with GBP:EUR appears to be near-term moves above €1.1408 pointing at €1.1484 again.
This, visually, appears quite a key level due to the glass ceiling which has formed since June as this ambition hints at a coming break.
In the event of €1.1484 being bettered, our secondary comes along at €1.1615, firmly placing the pairing in the land of higher highs, perfectly capable of fairly strong longer term potentials.
To trash the immediate potentials, the pair need only drip below the recent uptrend, currently at €1.11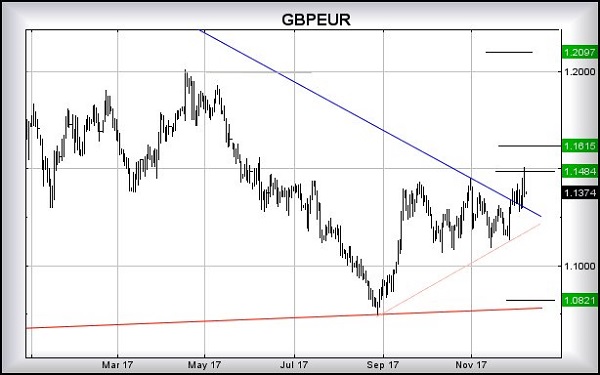 FTSE this week
Surprisingly, the FTSE 100 managed to achieve our secondary near-term target on Friday and has created an interesting situation.
Near term, above 7,416 points should produce a good argument favouring some reasonable behaviour in the coming week.
Above this level nudges open the door for coming growth toward 7,477 points. The visuals on the chart tend to indicate this is a fairly important level, effectively slightly bettering a prior high on the UK index. This allegedly should prove capable of a longer term 7,600 points.
By snatching the word "allegedly" out of the ether, we're illustrating considerable doubts at the FTSE managing an all-new high before the end of this year as it risks the market going all 'Bitcoin' during 2018.
What we mean by this is simple - a potential surge toward 7,870 points becoming probable!
For now, if the market intends a serious slow down, below 7,288 points strongly suggests reversal toward 7,125 points along with a potential donk against the floor level which has formed during 2017. Below such a point and serious danger looms.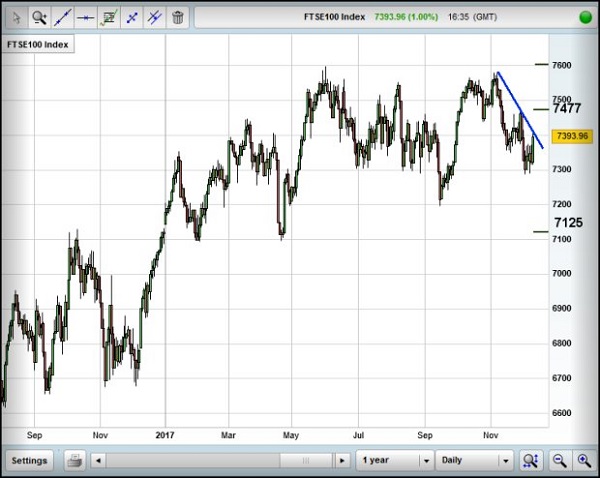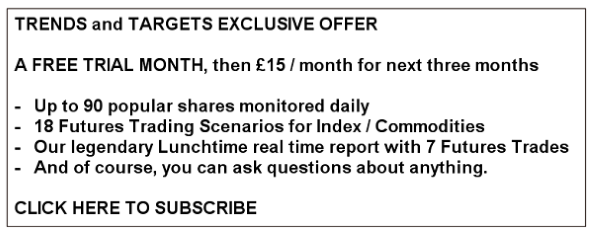 Alistair Strang has led high-profile and "top secret" software projects since the late 1970s and won the original John Logie Baird Award for inventors and innovators. After the financial crash, he wanted to know "how it worked" with a view to mimicking existing trading formulas and predicting what was coming next. His results speak for themselves as he continually refines the methodology.
---
Alistair Strang is a freelance contributor and not a direct employee of Interactive Investor. All correspondence is with Alistair Strang, who for these purposes is deemed a third-party supplier. Buying, selling and investing in shares is not without risk. Market and company movement will affect your performance and you may get back less than you invest. Neither Alistair Strang, Shareprice, or Interactive Investor will be responsible for any losses that may be incurred as a result of following a trading idea.
This article is for information and discussion purposes only and does not form a recommendation to invest or otherwise. The value of an investment may fall. The investments referred to in this article may not be suitable for all investors, and if in doubt, an investor should seek advice from a qualified investment adviser.