How you can achieve financial freedom more quickly
14th September 2018 16:10
In the first of a series of articles written for interactive investor, former lawyer and City money man Peter Alcaraz explains how you can tip the financial scales in your favour.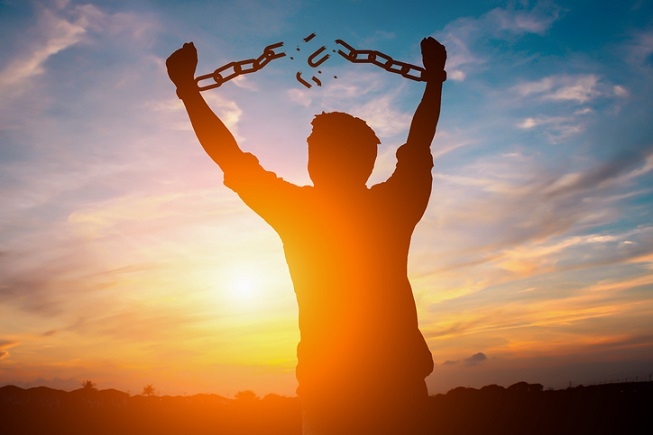 Peter Alcaraz read law and economics at Durham University and spent 24 years advising small and mid-sized companies on mergers, acquisitions, IPO's and fund raisings, first as a lawyer and for the last 20 years in corporate finance. At the age of 46 after reaching 'O' he left city life to write, study, travel and spend more time with his wife and two daughters. His first book, The Wealth Game - an ordinary person's companion was published in 2016 and has become a staple amongst wealth managers, business schools and private individuals wishing to develop their personal finance skills.
My book The Wealth Game – An ordinary person's companion explains how you can achieve financial self-sufficiency more quickly than you might think possible. It is tried, tested, and proven. Just as importantly, it is universal, is not selective or exclusive, and belongs to no particular club or another. There is no magic or trickery, just cause and effect—natural consequences to actions.
Starting full time work at the age of 22, with an education, an overdraft and a particular will, I spent 24 years working hard and navigating a way to my objective 'O' – 'I can live the life I want without needing to work for money again'. By age 46 I was free to work on my own terms when, where and with whom I wanted, or not at all!
Financial self-sufficiency 'O' is a seminal point: a release from the obligation to work for money that has probably defined your existence since early adulthood. A door opens and like stepping up a level in a computer game, you enter a higher phase of play with time and space to pursue other interests and goals. You can tick the box marked "enough" and move on.
In this short series of bite sized extracts from the book, I will start with an overview of the game including its objective 'O', what to measure and a description of the all-important prize.
In further pieces I'll introduce simple ground rules and a plan and some early skill building tips around temperament, self-discipline, and commercial nous. I'll apply concepts from philosophy and corporate finance to real life decisions to show how the financial consequences of your actions are largely foreseeable.
A key to your success in the game is generating surplus cash i.e. cash that you don't need for basic living needs. The more you can generate the faster you'll progress so I will also include techniques for maximizing your available cash and toughening up. The subject of where to put your surplus cash is a big one but, in these extracts, I'll focus on company shares and funds, outlining my own approach, while recognizing that there are reference books available that cover the facts and theories in detail and that the landscape is constantly shifting.
Two wealth creators and destroyers are debt and compounding, and I will touch on each. Debt, seen as public enemy number one, is rocket fuel if handled correctly while compounding, its quiet, independent-minded accomplice is a force of nature to be harnessed, yet nowhere near properly understood by most outside the world of money. Continuing the theme of 'pot' building, I'll make the case for attribution (matching your assets to different needs in order to build a pot fit for purpose) and outline a few proven wealth-building strategies.
I'll end with a new short cut DIY diagnostic to help you see where you are in the game. Once set up, it takes about 20-30 minutes to complete and I run it in January every year. Although deceptively simple, it encapsulates the entire game. Once you understand and adopt it, better wealth enhancing decisions follow naturally.
As to finance, the book starts from a position one step up from elementary—so don't expect basic cash-flow and budgeting mechanics—and moves to the quite advanced. I take some of the foundational principles of finance and explore them in practice. These extracts are no more than a taster but wherever you are on the journey, they will help.
The wealth game is an exercise for one, where you are the only player, and the competition is yourself, not others. This "one" extends to family if you are the householder. In a crowded and noisy environment, it's easy to feel that other people are your rivals and that it is you against the world, but this is the first of many traps that can throw you off course.
The term wealth implies more than enough of something, in this case, money and assets. If you have more than you need, you are wealthy; if you don't, you are not. The test is relative and very personal. On one hand, you work to earn money and accumulate assets, and on the other hand, you consume them. You can earn only as much as your capabilities and opportunities allow, and you can spend only as little as your tastes and needs demand, but the scope to tip the scales in your favour is greater than you may think. In fact, it's compelling. You can design a life that is both satisfying and rewarding and which helps you reach O without delay.
What someone else has or doesn't have is irrelevant. People may say that you are wealthy only once you reach a certain number or are featured in this or that list, but this is misguided. The only yardstick that matters is your own needs. To follow others is a waste of time and energy.
Who knows whether I was born a rebel and an outsider, but certainly by the age of 18, I was both, and the mission was obvious. Loud and clear were the messages that form is no more than outer wrapping, that substance alone matters, and that in every department of life, it is unwise to depend on others.
Self-sufficiency became my mantra—not the admirable grow-it-yourself, good-life type or the stubborn, chip-on-the-shoulder, accept-no-help-from-anyone type, but rather the sort that says, as a matter of practical sense, "I must take charge of becoming financially and emotionally independent and as physically fit and healthy as my particular carcass allows, because nobody else will." To ignore this is to sign up to a life of dependency, compromise, and missed opportunity.
Waiting for help from others must surely rank as one of the great follies of human existence. We wait and hope and dream, and all the while, our muscles weaken and time ebbs away.
And what worthwhile assistance can we be, either to ourselves or others, in the realms of sustenance and survival, psychological well-being, and relationships, if we are financially dependent, emotionally needy, or physically incapable? Where's the solid ground? The most generous pauper in the world can't put food on another's table, clothe a family, help with driving lessons and college fees, assist with a first step onto the housing ladder, or give to charity. Like fitting our own oxygen mask on the plane before helping others, we need to be functioning first.
Peter Alcaraz is a freelance contributor and not a direct employee of interactive investor.
These articles are provided for information purposes only. Occasionally, an opinion about whether to buy or sell a specific investment may be provided by third parties. The content is not intended to be a personal recommendation to buy or sell any financial instrument or product, or to adopt any investment strategy as it is not provided based on an assessment of your investing knowledge and experience, your financial situation or your investment objectives. The value of your investments, and the income derived from them, may go down as well as up. You may not get back all the money that you invest. The investments referred to in this article may not be suitable for all investors, and if in doubt, an investor should seek advice from a qualified investment adviser.
Full performance can be found on the company or index summary page on the interactive investor website. Simply click on the company's or index name highlighted in the article.