Barbie at 60 - how much pension can she expect?
The plastic blonde bombshell has had 200 jobs. But that doesn't mean she can afford to retire.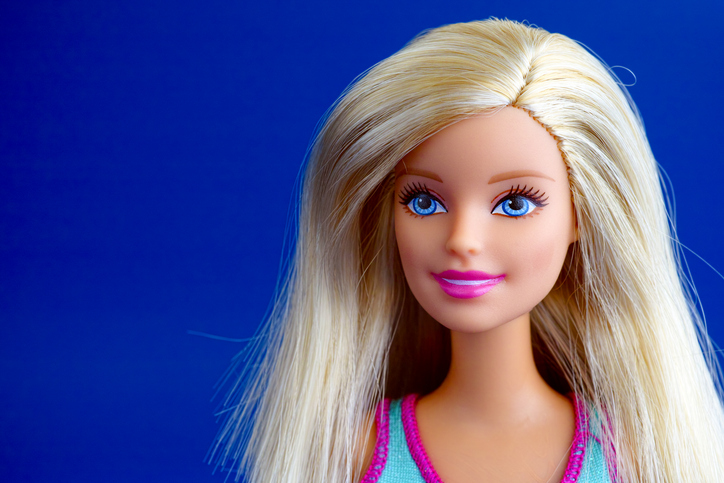 Barbie has just turned 60. The blonde plastic bombshell has been massively successful: there are thought to be more Barbie dolls in the US than there are people. And she has totted up more than 200 careers, some with high earnings potential and good workplace pensions attached.
But as she heads towards her Retirement Dreamhouse, what is the likely state of her finances?
When she first started work, Barbie would have expected to be retiring now. But a British Barbie will have to work another six years before picking up her pension at 66.
Having worked all her life, she will have paid enough in national insurance contributions to qualify for a full state pension. She didn't take a career break to have kids (a controversial issue: despite numerous Bride dolls, Barbie and her boyfriend Ken never married and it was considered too shocking to have a child outside of wedlock).
Having had an on-off relationship with Ken, she will be glad she didn't rely on him for her pension. Mattel, her maker, announced that the couple had split up in 2004 but in 2006 they were said to be looking to rekindle their relationship after Ken had a makeover.
If she does have a lot of private pension provision, some with guaranteed income, she may be able to defer her state pension, which could leave her with higher weekly payments. With all that exercise - disco dancing and horse riding, to name two - she appears to be in pretty good shape for a woman of her age.
Looking at the breadth of her portfolio career, you can't accuse Barbie, full name Barbara Millicent Roberts, of being a slouch. The world's most popular doll started as a successful fashion model. This would have been a lucrative career, though presumably she would have been freelance for much of that and without a pension.
"Careers Barbie dolls" began to appear in the 1960s, notably astronaut (1965) and surgeon (1973). She has also had high-earning spells as a naval petty officer, business executive, marine corps sergeant, police officer, dentist, army medic, firefighter, rock star and airline pilot. And that was just the 1990s.
Equally, she has had lots of low-paid "traditional" gender roles. Dolls available for sale today include a baby nurse, cupcake chef, pet groomer and waitress. In these jobs Barbie would often be on the minimum wage or getting by on tips.
After all that, she certainly deserves to retire. But can she afford to retire early?
Vivienne Selbie, financial planner at James Hambro & Partners, says:
"The career that seems to have inexplicably passed toymakers Mattel by is the glamorous profession of financial planner. As a result, there's a good chance that unless she's been taking financial advice along the way she's confused as to her position."
With all those careers, Barbie is likely to have pensions all over the place, but with six years to state pension age, she has time to sort it out. She is likely to have lost touch with some pensions so she may need to use the free online Pension Tracing Service at gov.uk/find-pension-contact-details.
To simplify things and get a better picture of her finances, she may want to consolidate her pensions. She can do this by moving them into a self-invested personal pension (SIPP), where she can see all her investments in one place, enabling her to manage them better and monitor performance.
She'll need to learn a little about investing — there was never a fund manager Barbie. Whether she's up to it is another matter. Teen Barbie, released in 1992, caused controversy for saying "math class is tough!", which may mean she struggles with concepts such as compound interest and percentage-based fees.
Importantly, before she transfers her workplace pensions to a SIPP, Barbie must make sure she's not giving up valuable benefits. Some of her pensions may have guaranteed income, particularly from her public service roles as a surgeon and firefighter (presumably she didn't melt).
She'll need an army of financial advisers to help. Michael Martin, private client manager at 7IM, says: "With 200 pensions to consolidate that would be a lot of work. That would keep someone very busy for many years.
"She'll have a lifetime allowance issue too, I imagine. With 200 pots of just £5,300 she would breach the current lifetime allowance [on pensions contributions] of £1.055 million.
Given average salary and compounding over the many years she has been working, that is more than possible. She might need to opt out of auto-enrolment in her next career."
Although the pension position potentially looks good, has Barbie's lifetime of lavish spending left a huge dent in her finances?
She's been a US presidential candidate every year since 1992 (I Can Be President Barbie) and the huge cost of campaigning would have eroded her wealth. Then she needs to deduct the bill for pink Cadillacs, ponies, plus presumably plastic surgery, cosmetic dentistry, hair dye and six decades worth of trips to the beauty parlour.
I hear she put it all on plastic. So she really needs to get to grips with any debts, which means consolidating them and moving them to cheaper deals, using 0% balance transfer deals and paying off the most expensive debts first.
Her financial advice army will be able to advise on debts - plus, give her some much-needed tax advice. Could the 2010 News Anchor Barbie be in HMRC's scope for an IR35 tax challenge on disguised employment?
She could also have some inheritance tax issues if she is not married to her partner and they're living in a grand mansion. She will need her own will.
And with no children to look after her in her old age, she also needs to plan for long-term care. She does have a younger sister Skipper who was introduced in 1964. Maybe she will help, if she hasn't gone off the rails. And on/off Ken may be still around to support, but it seems unwise to rely on him.
Finally, at her time of life, she needs to work out what she wants from life and what she wants to do with her money.
Ms Selbie says: "There are a lot of women in her position who fail to live later life to the full - not because they haven't the money, but because they don't understand how well off they are and what they can afford to spend. That's a big benefit of advice.
"To younger Barbie, I'd say get advice much earlier and always manage your own finances. Don't leave it to someone else. Too many people, whether it's Barbie or Ken, leave seriously thinking about money till they're approaching retirement or getting divorced."
Yes, this article really was about the fictional finances of a plastic doll. But these are serious and important issues that women of all ages need to think about.
Barbie could still help lead the way. There's a gap in the market for a Banker Barbie, complete with pink pinstriped suit. And I'm still holding out for Financial Planner Barbie and Long-term Care Barbie, elegantly riding her stairlift in her Dream Retirement Home.
Barbie at 60 is highly likely to live into her 90s, but she still won't look a day over 22.
Moira O'Neill is the head of personal finance at interactive investor. Twitter: @moiraoneill.
This article was written for the Financial Times and published there on 5 June 2019.
These articles are provided for information purposes only. Occasionally, an opinion about whether to buy or sell a specific investment may be provided by third parties. The content is not intended to be a personal recommendation, and is not provided based on an assessment of your investing knowledge and experience, your financial situation or your investment objectives. The value of your investments, and the income derived from them, may go down as well as up. You may not get back all the money that you invest. The investments referred to in this article may not be suitable for all investors, and if in doubt, an investor should seek advice from a qualified investment adviser.
Full performance can be found on the company or index summary page on the interactive investor website. Simply click on the company's or index name highlighted in the article.