Lots to like about Castings' shares
It's a high-quality business, has a strong balance sheet and the shares are cheap, so are they a buy?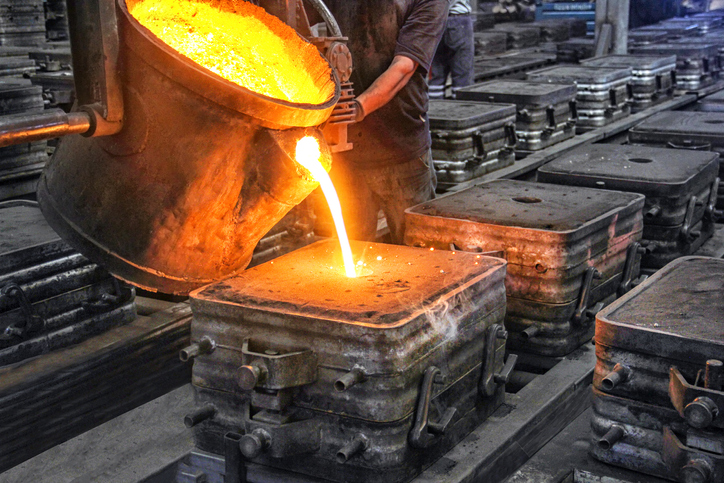 Castings (LSE:CGS)' income statement in the year to March 2019 includes a rarity: £1.275 milliom in exceptional costs. The company's accounts are invariably as clean as a newly machined lorry component and more notable for exceptional gains than costs.
Not to worry, the exceptional charge this year is the GMP equalisation charge that is coursing through the accounts of all companies with defined benefit pension schemes.
It is a one off charge to reflect the fact that pension funds will have to make bigger payments to women after a High Court ruling. Castings pensions scheme is in surplus, by the way.
Partial recovery
Castings results in 2019 were devoid of accounting concerns as usual. They were also an improvement on a difficult 2018 in which the company's machining business CNC Speedwell made heavy losses.
There are two stages in the manufacture of a component, casting, when the metal is shaped, and machining, when it is finished.
As the company's name suggests, its main business is casting, but it got into machining partly because its customers, manufacturers of commercial vehicles in the main, did not want to have to send the parts somewhere else to be machined.
Castings has never been explicit about the reasons its production process snowballed out of control in 2018, but it seems the company took on work for customers outside its commercial vehicle niche, which it later jettisoned (deeming it "unsuitable").
The increasing volume and variety of work screwed up its production schedules delaying some jobs, with a knock on effect on others. Usually the customer pays for delivery, but to meet deadlines Castings had to expedite deliveries and foot the bill.
Profitable foundry
The losses have been reduced partly because of a reduction in the depreciation charge as Castings seeks to maintain equipment for longer and partly because schedules have returned to normal, but Castings will have to improve efficiency if CNC Speedwell is to return to profit.
Castings' main source of revenue and only source of profit at the moment, its foundries, are highly profitable and continue to grow revenue. The company says the foundries are more productive due to investment in automation, like robotic handling.
Overall, Castings grew revenue 13% and adjusted profit 28%. Return on capital (after tax) was 11%, still below the company's 11 year average of 14%, but higher than 9% in 2018. The only other time return on capital has dipped into single figures was at the height of the financial crisis when it dropped to 8%.
To bring its machine shop back under control Castings replaced the managing director and refocused on its core commercial vehicle customers.
That seems to be working but it might limit Castings' growth as the other big European manufacturers are mostly German, like Daimler, and favour German suppliers.
Castings will seek to supply a larger share of the components on its customer's platforms and, perhaps, do more component assembly as manufacturers continue to outsource an increasing amount of manufacturing.
One immediate payoff to its more disciplined strategy has been to cash flow. Cash conversion, the amount of money earned in cash by the company, compared to the amount of profit determined by its accountants improved markedly, mostly due to reduced capital expenditure.
Much of that reduction probably occurred in the machine shop because Castings is no longer investing in new capacity.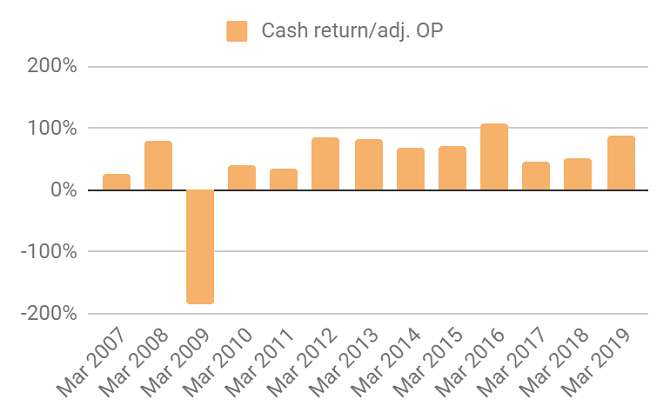 Meanwhile shareholders are waiting for CNC Speedwell to return to profit, but the company says only that it expects further improvement in the current financial year.
Demand for commercial vehicles is stable and, having increased its cash stash by 28% it is paying a special dividend, having raised the final dividend.
This is how I score Castings:
Does Castings make good money?
Yes
Score: 2
What could prevent it from growing?
Castings earns more than 50% of revenue from just three customers, Scania, Volvo Trucks and Daf. While there is a risk Castings might lose their business, components from Castings are designed into the vehicle platforms and they have been customers for decades.
The company is coy about Brexit, but as an importer from the EU and as an exporter to it the nightmare scenario is trade frictions sever its relationships with big customers, although switching to another supplier would be risky and time consuming. The bigger danger is, perhaps, when customers redesign their platforms.
The distant prospect that most trucks will eventually be powered by batteries may mean components and materials change.
Score: 0
How will it overcome these challenges?
Castings relies on no outside finance and maintains a strong cash balance so it can meet customer demand when rivals may not be able to. Flexibility drives loyalty because customers need reliable suppliers and investment in technology drives efficiency. Castings also collaborates with customers to design and prototype parts.
Castings has the capability to machine in alternative materials, principally aluminium which is currently used in commercial vehicles, but the focus is on iron parts that can be both cast and machined by Castings.
Score: 1
Will we all benefit?
The company gives little away about its culture in its Annual Report, but the board is very experienced and Castings clearly goes the extra mile for customers. The directors receive high levels of basic pay, but the bonus is very restrained and there is no share incentive scheme.
Score: 2
Are the shares cheap?
Yes a share price of 420p values the enterprise at about £155 million, 13 times adjusted profit in 2019.
Score: 2
Castings is a high quality business, but its interdependence with big European customers takes the shine off the investment in the current geopolitical climate.
Total: 7/10
Richard owns shares in Castings.