Will Diageo see another leg up?
Our charts expert takes a look at the drinks giant as it recovers from the pandemic.
Our charts expert takes a look at the drinks giant as it recovers from the pandemic.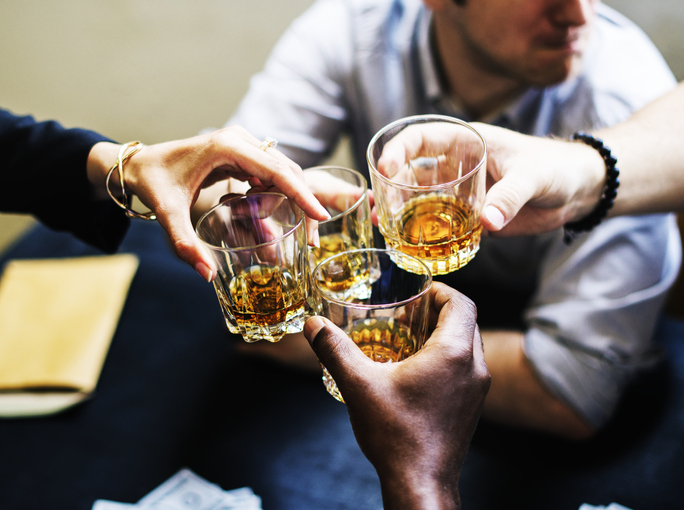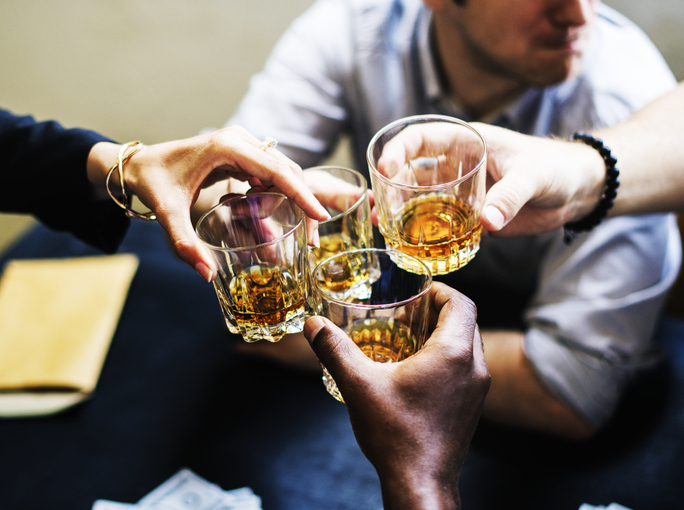 Diageo (LSE:DGE) August always presents various reasons to dislike the markets. The obvious one, it's holiday time when volumes dip and the markets lose 'buzz'. Also, if not on holiday, who actually prefers being stuck in doors watching monitors, when it's a nice day outside.
Another, less clear, is from Scotland. It can be difficult typing with severely swollen fingers, thanks to a cocktail of midge bites and horsefly bites. Perhaps staying in doors would be wiser!
A visit to A&E at midnight on a Friday is never fun and with a throat swollen to horror movie dimensions, the start of an extremely unpleasant weekend was ahead. Due to 8 weeks of frankly astounding weather here on Scotland's West Coast, everything which can eat you is enjoying a fabulous breeding season.
Particular stars this year are Horsefly (aka Cleggs), A&E seeing a distressing number of folk suffering bites which, in previous years, were completely un-noticed. It's something to do with the weather, apparently.
As someone now taking 2,000mg of antibiotics a day, along with industrial strength antihistamine pills, morning and night, the idea of wandering outside 'taking advantage' of the sunshine has become abhorrent. Long sleeved shirts are the order of the day, gloves worn, a fine midge hood worn, and if no-one is looking, trousers also tucked into socks.
Sitting at the monitors, watching the markets, is no longer such a bad idea while counting the hours until the Scottish weather does what it does best, suddenly cooling down and the wind picking up.
As we sit indoors, watching everyone enjoy sitting outdoors, it makes sense to wonder how drinks giant, Diageo, are looking as it has been an age since we reviewed its share price.
While the company will certainly have suffered from loss of trade during lockdown, apparently retail sales of alcohol flourished during the worst of the pandemic, doubtless creating a swings and roundabouts scenario for purveyors of necessary home medicine for those missing visiting their local.
Such has been the pattern of share price movements since the share soared above its pre-pandemic levels in April, we're emboldened to present a future movement scenario.
Above 3,629p suggests the potential of coming growth toward an initial 3,743p with secondary, if bettered, at a longer term 3,961p. If the share price follows the pattern of similar shares in North America, we'd expect some volatility at this secondary level, potentially forcing reversal in the future toward 3,609p and ideally, another bounce.
Near term, for things to go horribly wrong, the price needs relax below 3,400p as this threatens reversal to an initial 3,229p. Below such a point, we'd prefer give the dry Martini another stir as the implications for reversal become as unpleasant as the weather here in Argyll. Quite honestly, we never thought we'd reminisce fondly of the year we were stuck in a mountain road snow drift, during August.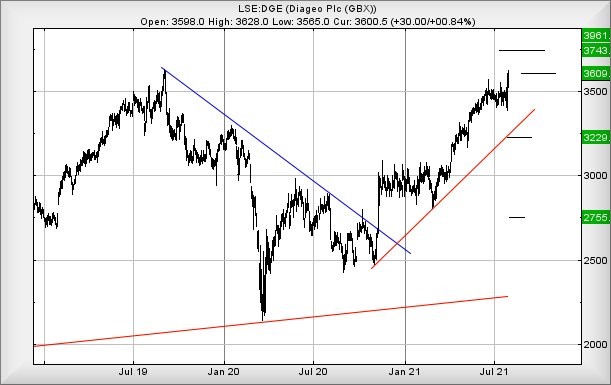 Source: Trends and Targets. Past performance is not a guide to future performance
Alistair Strang has led high-profile and "top secret" software projects since the late 1970s and won the original John Logie Baird Award for inventors and innovators. After the financial crash, he wanted to know "how it worked" with a view to mimicking existing trading formulas and predicting what was coming next. His results speak for themselves as he continually refines the methodology.
Alistair Strang is a freelance contributor and not a direct employee of Interactive Investor. All correspondence is with Alistair Strang, who for these purposes is deemed a third-party supplier. Buying, selling and investing in shares is not without risk. Market and company movement will affect your performance and you may get back less than you invest. Neither Alistair Strang or Interactive Investor will be responsible for any losses that may be incurred as a result of following a trading idea.