Sell in May - but what about the rest of the year?
Our head of personal finance Moira O'Neill gives her view on these well-known investment adages.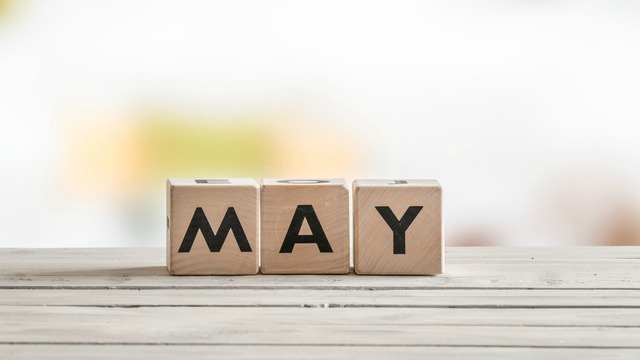 Can the unlikely combination of stock market investing and poetry aid our understanding and even lead to profits? The investment rhyme facing scrutiny currently is:
"Sell in May and go away, come back on St Leger Day."
The belief that the summer months are risky for investing originated when professionals would abandon the City to attend summer season sporting events, culminating in the St Leger horse race in September.
But today, professional investors have their mobile phones with them all summer, and the stats backing up "Sell in May" are inconclusive.
Going back to 1986, between April 30 to September 15, UK stock market indices the FTSE All Share and the FTSE 100 have fallen 15 out of 33 times (in 44 per cent of cases). To borrow a horseracing pun, it is something of a dead heat.
So, are investment adages old hat? The pithy wisdom of famous investors delivered in perfectly concise sentences is abundant, so tread carefully before you enter a quote into your investment calendar.
As the great American author Mark Twain said:
"October: this is one of the peculiarly dangerous months to speculate in stocks. The others are July, January, September, April, November, May, March, June, December, August and February."
It may be a joke, but it's also a great reminder that we can always find a reason why now is not the best time to invest. Sometimes it's best just to get on with it.
But before you do, note eight words from Benjamin Franklin, one of the founding fathers of the US: "An investment in knowledge pays the best interest." And you could start your education by understanding Franklin's obsession with the power of compounding: "Money makes money. And the money that money makes, makes money." If that's too much of a tongue twister, remember: "Compound interest is the eighth wonder of the world." Whether Albert Einstein coined that or not, it's special.
If you're new to investment sayings, I'd spend your summer months doing some research.
In June, after you've spent time in the garden, you may agree with Paul Samuelson, the first American to win the Nobel Memorial Prize in Economic Sciences, that "investing should be more like watching paint dry or watching grass grow. If you want excitement, take $800 and go to Las Vegas."
It's also worth reading the timeless sayings of Warren Buffett. On a hot July day in Las Vegas - if you booked that trip to even things out - you may think: "Someone's sitting in the shade today because someone planted a tree a long time ago." And remind yourself to set up a Junior ISA for a child or grandchild. Or in August, while on holiday in the south of France, contemplate the thought that "when the tide goes out, you see who's swimming naked". Are any of your investments looking too risky?
By September, I hope you'll have come across my favourite Buffett adage, which encapsulates his philosophy of being prepared to invest in a down market and to get out in a soaring market:
"Be fearful when others are greedy. Be greedy when others are fearful."
In October, most of us have All Hallows Eve in our calendars (particularly this year, when it could coincide with Brexit). And the "Halloween strategy" is a stock market anomaly that many investors seek to exploit.
According to Stephen Eckett, mathematician and author of The UK Stock Market Almanac, it comes from two phenomena: "The first is the odd feature of shares generally performing better over the winter (November-April) than over the summer (May-October).
The second is the identification of certain shares that consistently outperform the market in the winter period. These two features together can be used to create quite a turbocharged portfolio."
Buying the five FTSE 350 stocks with the most stable record of returns over the past decade on November 1 and selling them on April 30 has outperformed over the last 24 years and provides a clear strategy.
In the middle of this period, "A bull Thanksgiving means a bear Christmas" and its opposite were proverbs respected on Wall Street in the 1930s, in its belief that if one date was bad for the markets, the other would be good.
In recent years, investors who say "I believe in Santa Claus" have more often seen the bulls win December. The Santa Rally of stock prices rising at the end of the calendar year was first recorded by Yale Hirsch in his Stock Trader's Almanac in 1972 and there is no generally accepted explanation for the phenomenon.
However, over the 20 years from 1998 to 2018, simply taking the December low of the FTSE 100, and comparing it with the high over the remainder of the month (as opposed to looking at the calendar month between the 1st and the 31st), the Santa Rally happened every year - without exception. Plus, the highest point of the rally fell in the trading days between Christmas and the new year in 19 of these 20 years.
Yale Hirsch also coined: "If Santa Claus should fail to call, bears may come to broad and wall." Many investors believe the January barometer sets the tone for how stocks will perform for the rest of the year. As proponents cheerily say: "As goes January, so goes the year."
But trying accurately to predict what the markets might do over a few months or even a year is impossible. Investing should always be for the long term, summed up by: "Time in the market rather than timing the market."
Perhaps it's better to focus on practical portfolio management. By the end of January, most people have failed on their New Year resolutions on diet and exercise. So why not cheer yourself up with a bit of an investment diet? "Know what you own, and know why you own it," said US investor Peter Lynch.
Would you buy the same investments today? And do you need to declutter your portfolio?
While investors do need to divide their eggs between different asset baskets, many take this too far. Warren Buffett says:
"Wide diversification is only required when investors do not understand what they are doing."
When Valentine's Day approaches, keep your emotions away from your investments, by reminding yourself of the wisdom of Benjamin Graham, author of The Intelligent Investor:
"The investor's chief problem and even his worst enemy is likely to be himself."
In March, as you contemplate the end of the tax year and how much you can invest: "Only buy something that you'd be perfectly happy to hold if the market shut down for 10 years." (Warren Buffett again).
Finally, if your winter portfolios come to fruition in April, remember the advice of the US financier Bernard Baruch.
"Nobody ever lost money taking a profit."
Moira O'Neill is the head of personal finance at interactive investor. Twitter: @moiraoneill.
This article was written for the Financial Times and published there on 1 May 2019.
These articles are provided for information purposes only. Occasionally, an opinion about whether to buy or sell a specific investment may be provided by third parties. The content is not intended to be a personal recommendation to buy or sell any financial instrument or product, or to adopt any investment strategy as it is not provided based on an assessment of your investing knowledge and experience, your financial situation or your investment objectives. The value of your investments, and the income derived from them, may go down as well as up. You may not get back all the money that you invest. The investments referred to in this article may not be suitable for all investors, and if in doubt, an investor should seek advice from a qualified investment adviser.
Full performance can be found on the company or index summary page on the interactive investor website. Simply click on the company's or index name highlighted in the article.