Here at ii, we know that every investor is different, and we are always looking for new and better ways to help people invest for their future.
This is why we give you £7.99 in free credit every month as part of every Service Plan. The credit can be used against any trade that you make, across any of the accounts you hold.
You can use your free credit towards buy or sell commissions on our wide choice of investments; UK and international shares, ETFs, funds and investment trusts. Or can also use your free credit to cover the commission on regular investing or dividend reinvestment trades.
The choice is yours - you can use it how you want to every month.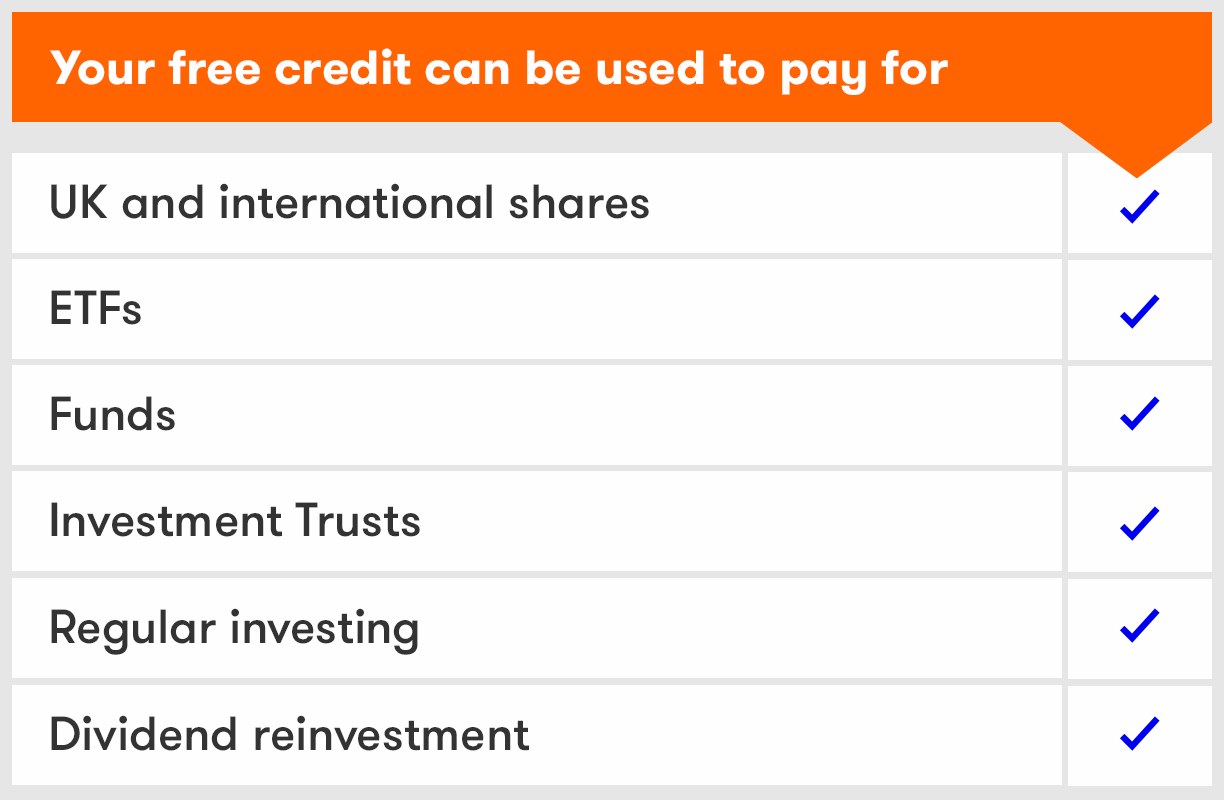 Where to find your free credit balance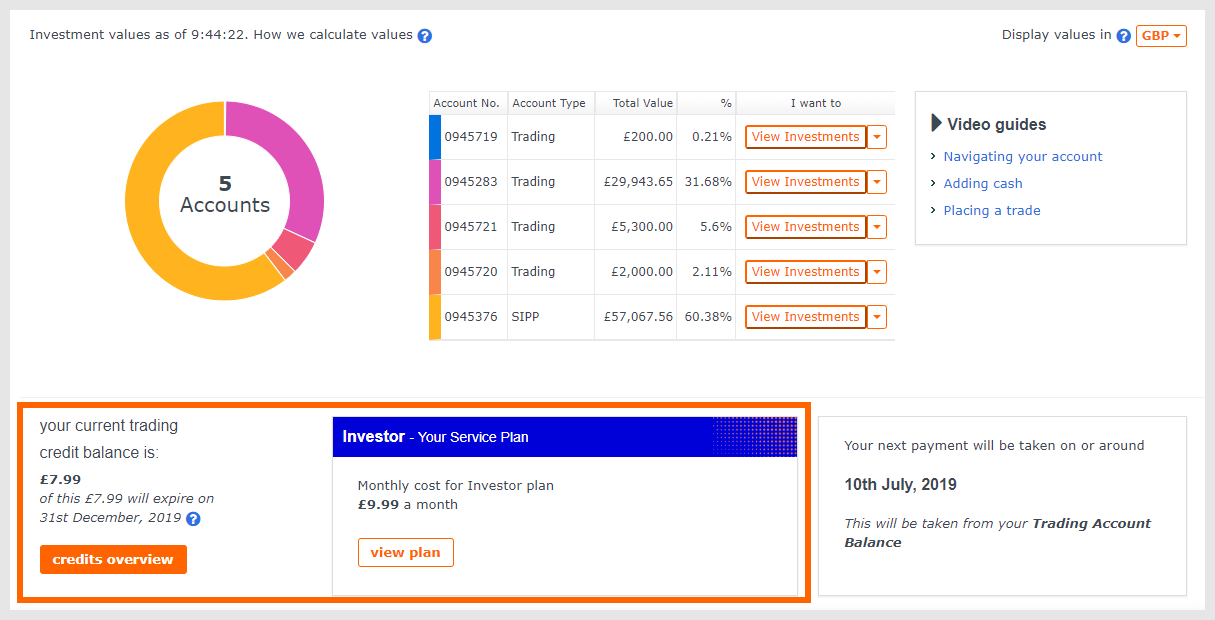 The value of your investments, and the income derived from them, may go down as well as up. You may not get back all the money that you invest.