Get your pension SIPP-shape with £200 cashback from ii.
New customers only. Offer ends 31 December. Subject to a minimum £15k account value and holding period. Terms apply.
Take control of your future with ii's Which? Recommended SIPP pension.​ Now from just £5.99 a month - trading fees apply.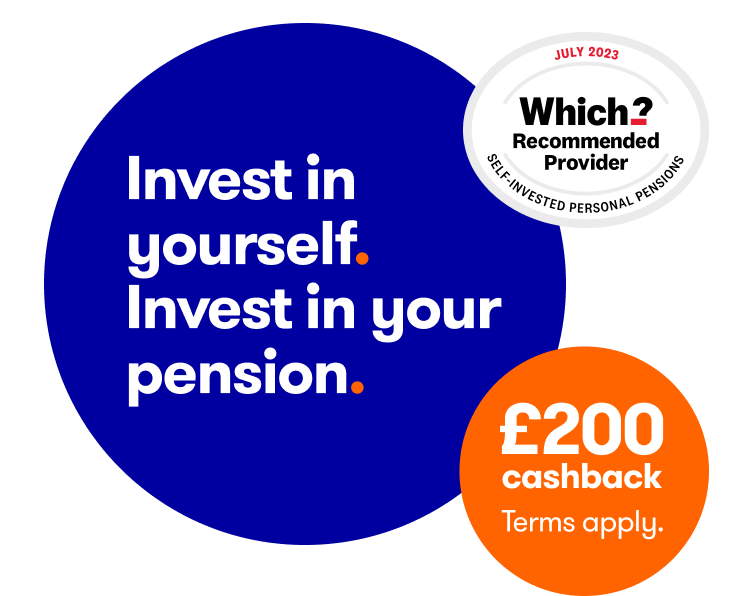 Please remember, SIPPs are aimed at people happy to make their own investment decisions. Investment value can go up or down and you could get back less than you invest. You can normally only access the money from age 55 (57 from 2028). We recommend seeking advice from a suitably qualified financial advisor before making any decisions. Pension and tax rules depend on your circumstances and may change in future.
ii SIPP (Self Invested Personal Pension)
New customers start on our £5.99 a month Pension Essentials plan.

When the value of your account grows above £50,000 you will move onto our £12.99 a month Pension Builder plan.
It's free to join us, and free to leave.
You can contribute as little as £25 a month with our regular investing service. There are no trading fees when you contribute this way.
If you want to buy or sell shares and funds, trades usually cost £3.99.
There are no extra charges for taking money out of your pension.
There are some other fees for things like foreign currency exchange and Stamp Duty on shares. View full rates and charges
Planning for your future? Get your pension SIPP-shape
.
Take control of your future with ii's Which? Recommended SIPP. Open before 31 December. New customers only. Minimum £15k investment. Capital at risk. Terms apply.
Why should you invest with an ii SIPP?
More opportunities - choose from more than 40,000 UK and global stocks.
You're in control - check on your investments any time, anywhere with our secure mobile app.
Keep your cash - there is no percentage fee, so your costs stay the same as your portfolio grows.
We've got your back - our UK-based team is rated 'excellent' on Trustpilot.
Learn from the best -impartial information from our analysts, including selected funds, ready-made portfolios and our award-winning newsletters.
How to transfer your pension to our SIPP
You will need your National Insurance number and details of the pension(s) you want to transfer.
Follow our SIPP transfer step-by-step guide (PDF).
Things to consider before you transfer
Please check that you won't lose any safeguarded benefits if you transfer. This could include guaranteed annuity rates or lower protected pension age than the Normal Minimum Pension Age (rising from 55 to 57 in 2028). Please also check any transfer-out fees.
Please note that if you plan to hold both drawdown and non-drawdown pots in your ii SIPP, you cannot allocate specific investments to each pot separately. This means that the value of each pot will change in line with the overall performance of all the investments held in your SIPP.