10 stocks that pass Ben Graham's deep value rules
Stockopedia's Ben Hobson finds well-known brands that the father of value investing might have bought.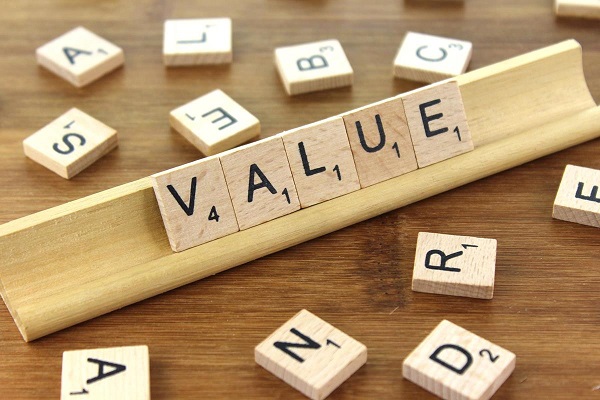 Charlie Munger, the hugely respected investor and right-hand man of Warren Buffett, once noted that:
"No wise pilot, no matter how great his talent and experience, fails to use his checklist."
Munger's point was that in aviation, just like any discipline, it's foolish to be complacent, no matter how good you think you are. A checklist approach - covering every important step - can save you from making costly mistakes. The same goes for investing.
The importance of an investing checklist is something that even Ben Graham, the father of value investing, eventually realised.
Graham was an architect of some of the founding principles of buying undervalued stocks and waiting for them to recover. He'd been virtually wiped out in America's great depression of the 1930s, but put his experiences to work later on. A lot of his legacy centres on doing detailed analysis of individual securities to find mispricing in the market.
Later in life, ahead of his death in 1976, Graham actually tempered his approach to individual stock selection. Together with his friend - another investor called James Rea - he developed a much more checklist-driven approach. It aimed to harvest the value premium across a portfolio of stocks. He knew that there could be hidden problems in companies. So this portfolio approach helped to minimise those risks.
Graham wrote: "Try to buy groups of stocks that meet some simple criterion for being undervalued - regardless of the industry and with very little attention to the individual company. It seems too good to be true, but all I can tell you after 60 years of experience, it seems to stand up under any of the tests I would make up."
So what was in the checklist? Typically for such a diligent student of the market, his first run - a 10-point Deep Value Checklist - was very strict…
1. An earnings-to-price yield at least twice the AAA bond rate
2. PE ratio less than 40% of the highest P/E ratio the stock had over the past 5 years
3. Dividend yield of at least 2/3 the AAA bond yield
4. Stock price below 2/3 of tangible book value per share
5. Stock price below 2/3 of Net Current Asset Value
6. Total debt less than book value
7. Current ratio greater than 2
8. Total debt less than 2 times Net Current Asset Value
9. Earnings growth of prior 10 years at least at a 7% annual compound rate
10. Stability of growth of earnings in that no more than 2 declines of 5% or more in year-end earnings in the prior ten years are permissible.
Wow! The first five of these rules are looking for "cheapness", and the second five are looking for "financial stability" - so this is classic Graham territory. But what he found was that such detailed criteria left him with very few companies passing his rules. So between them, he and Rea cut back the list so that they could start with a much wider pool of companies. After that they could then apply more and more of the checks.
In the years since, there has been a lot of discussion about which of the rules in Graham's checklist are the most important. But the bigger lesson here is that Graham realised that life was much easier when he had a template for screening the market.
If you were to apply that checklist today, what would you find?
Well, in recent years growth stocks have been in favour, and value investing has generally been out of the money. But in recent months, we've seen signs of improvement in some value strategies. Here are some of the stocks that currently pass eight or nine of the Graham checklist:
| Name | Mkt Cap £m | Relative Strength - 6 months | PE Ratio | Yield % | Graham's Deep Value Score | Industry |
| --- | --- | --- | --- | --- | --- | --- |
| Tyman | 474.9 | -10.9 | 11.4 | 5.1 | 9 | Construction Supplies |
| Renold | 69.9 | -16.5 | 6.3 | - | 8 | Machinery & Equipment |
| Babcock International | 2,624 | -14.1 | 6.2 | 5.9 | 8 | Construction & Engineering |
| Staffline | 234.7 | -36.2 | 7.5 | 3.3 | 8 | Professional Services |
| Bellway | 3,670 | 0.016 | 6.9 | 4.9 | 8 | Homebuilding |
| 888 Holdings | 498.8 | -21.7 | 8.5 | 6.9 | 8 | Hotels & Entertainment |
| ITV | 4,545 | -26.1 | 8.3 | 7.1 | 8 | Media & Publishing |
| Superdry | 379.6 | -40.9 | 9.2 | 5.6 | 8 | Specialty Retailers |
| S&U | 261.3 | -3.53 | 9.2 | 3.8 | 8 | Banking Services |
| IG | 1,763 | -20.6 | 10.4 | 9 | 8 | Investment Services |
Source: Stockopedia
Low PE ratios and high dividend yields are classic markers of potentially cheap stocks - and you can see from the relative price strength figures here that most of these names have performed badly over the past six months. Nevertheless, there are some interesting names - ranging from the engineering group Babcock (LSE:BAB), the housebuilder Bellway (LSE:BWY), ITV (LSE:ITV) and financial trading platform, IG (LSE:IGG).
In some cases these companies have suffered from operational or regulatory problems, which has led the market to fall out with them. These kinds types of setbacks are exactly what contrarian value investors are looking for.
In the right conditions, over time, value investing has proved to be one of the most predictable and profitable approaches to the stock market. Ben Graham laid the groundwork, and his strategies continue to inspire. But there is no doubting that these kinds of contrarian models take discipline and the willingness to buy stocks when they might be in trouble and out of favour. Knowing these risks, Graham eventually came round to adopting a checklist-driven portfolio approach to the market - and it's a lesson for everyone.
About Stockopedia

Stockopedia helps individual investors beat the stockmarket by providing stock rankings, screening tools, portfolio analytics and premium editorial. The service takes an evidence-based approach to investing, and uses the principles of factor investing and behavioural finance to help investors make better decisions.
Interactive Investor readers can get a free 14-day trial of Stockopedia by clicking here.
These investment articles are simply for generating ideas. If you are thinking of investing they should only ever be a starting point for your own in-depth research.
These articles are provided for information purposes only. Occasionally, an opinion about whether to buy or sell a specific investment may be provided by third parties. The content is not intended to be a personal recommendation to buy or sell any financial instrument or product, or to adopt any investment strategy as it is not provided based on an assessment of your investing knowledge and experience, your financial situation or your investment objectives. The value of your investments, and the income derived from them, may go down as well as up. You may not get back all the money that you invest. The investments referred to in this article may not be suitable for all investors, and if in doubt, an investor should seek advice from a qualified investment adviser.
Full performance can be found on the company or index summary page on the interactive investor website. Simply click on the company's or index name highlighted in the article.