The Financial Grimes: An opportunity where others are fearful
This top City analyst reviews the financial sector stocks making headlines today.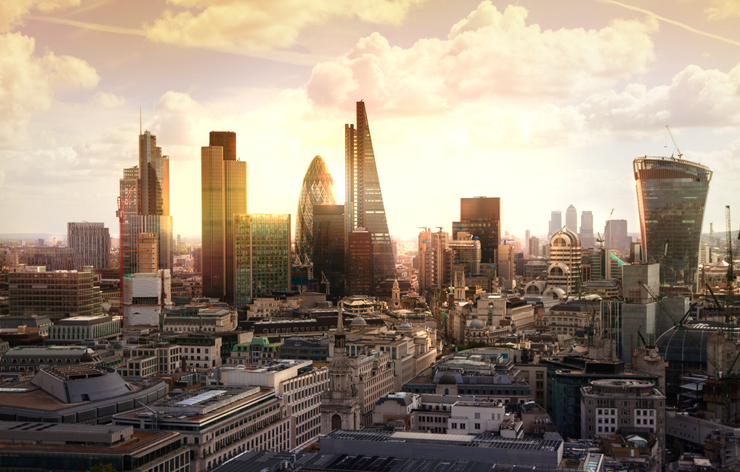 Jeremy Grime spent 15 years as a financial sector analyst, working at Altium Capital, RBC Capital Markets, Panmure Gordon and most recently as Director of Research at finnCap. Jeremy is also a qualified accountant.
Jeremy's blog is written with more experienced investors in mind. However, we have included a brief glossary at the bottom of the page to help those less familiar with some of the language used. For more on key financial metrics and valuation ratios click here.
Today 'A level' results out today may cause some drama – which may be useful given the prophets of doom are likely to be out in force with yield curves in both UK and US inverting for the first time since the financial crisis, predicting ever lower rates and recession. The same day that WeWork's IPO document landed on desks, informing us the founder has a line of credit of $500 million secured by a pledge against his shares and the $1.9 billion of losses last year are very "cost efficient".
History Perhaps we have been here before. There are parallels with the the 1680's when the war with France led us to have quite a bit of debt, so deflationary policies were pursued. Today we call it QE, but back then the government confessed to "finding" some currency in a vault that hadn't previously been in circulation. The result was some wild speculation in wreck salvaging companies and other new technologies such as the "Company for the Sucking Worm Engine" which aimed to produce a fire engine. My favourite was a company which listed in order to "drain the red sea to recover the gold abandoned by the Egyptians after the crossing of the Jews". Eventually, the Bank of England was formed to deal with the debt shortly before it all came to an end.
Results The net result of that debt bubble was a law being passed in 1697 to "refrain the number and ill practices of brokers and stock jobbers". Their number was restricted to 100. We had another Act to regulate markets after the South Sea Bubble in 1734 and the SEC Act in 1929. Post the GFC we had the Dodd-Frank Act.
Conclusion It is possible the yield curve is predicting deflation rather than recession. Neither are fun. The likely outcome is some new legislation after the speculative bubble unwinds. In the meantime, it is possible that fundamentals may make a return to fashion. I wonder if we will remember the word "Fintech" in 10 years-time.
News:
TBC Bank – H1 Results
Share Price 1322p
Mkt Cap £727 million
Conflict Disclosure: No Holding
TBC Bank (LSE:TBCG) is Georgia's largest retail bank.
Results Underlying net profit up 19% to 258 million Georgian Lari (GEL) from a loan book up 25.2% year on year to GEL 11.1 billion. ROE 22.7% from ROA of 3.3%. NIM was 5.8% and impairments were down (as they were at Bank of Georgia (LSE:BGEO)) from 1.6% to 1.3%, while the cost income ratio was a little higher at 37.9%. Tier 1 ratio was 12.4%, against a requirement of 11.9%. The outlook is positive, with accelerating economic growth expected.
Estimates Full-year estimates anticipate 14% EPS growth which looks undemanding given H1 numbers. Could be scope for upgrades.
Valuation Dec 19 PER 5.2X Yield 5.5%. Price/Book 1.1X for 22.7% ROE.
Conclusion The shares are down 23% since June. Sometimes it pays to be greedy when others are fearful.
Glossary

PBT

profit before tax

EPS

earnings per share

DPS

dividend per share

ROE

return on equity

EBITDA

earnings before interest, tax, depreciation and amortisation

PER

price earnings, or PE ratio

Yield

dividend yield

FCF

free cash flow

NAV

net asset value

Price/Book (PB)

a company's share price versus what it owns

Book Value

a company's worth after subtracting debts and liabilities from assets

AUM

assets under management

FUM

funds under management

ARPU

average revenue per user

OTC

over-the-counter

FCA

Financial Conduct Authority

ESMA

European Securities and Markets Authority