The pension info that could make you richer in retirement
Newly-introduced wake-up packs could make a big difference to retirement savings - if acted upon.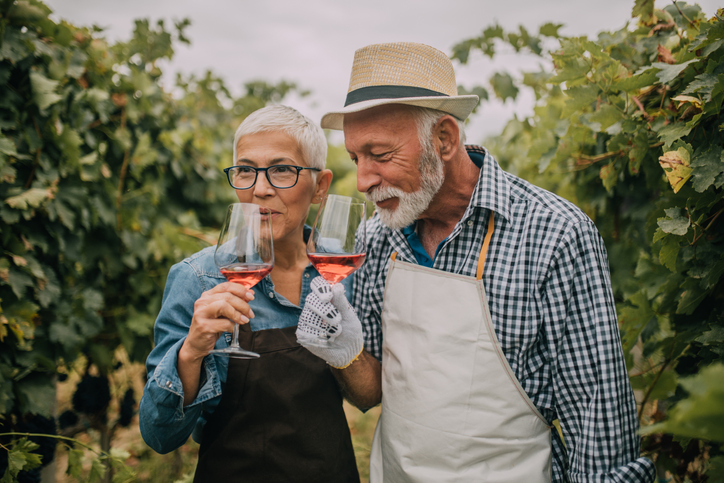 From November, 50-year olds can expect to receive so-called 'wake-up' packs from their pension provider, alerting them to the size of their pot so far and providing information about the range of retirement income options open to them.
Previously wake-up packs were only sent to people on the verge of retirement. However, following the publication of the Financial Conduct Authority's Retirement Outcomes Review, the regulator is now demanding that they are sent out earlier and more frequently.
The idea is that the sooner people start thinking about their retirement and the performance of their pension, the more likely they are to be able to afford to retire at their chosen age.
Jon Greer, head of retirement policy at Quilter says: "People are sleepwalking into retirement. In the days of DB schemes and annuities this wasn't a massive disaster as they could rest somewhat easy knowing they would have some form of guaranteed income for the rest of their days.
"But in the days of pension freedoms, that safety net isn't there and people need to be far more engaged.
"Wake up packs are the regulators attempt to open people's eyes before it's too late. The pack aims to make people ask questions like – Am I saving enough? Do I understand the different ways to use my pension? Should I seek guidance or advice about how I can do that?"
When they will be sent out and what they will contain
The first packs will sent be sent out at age 50 and every five years thereafter. Certain actions will also trigger a pack to be sent out – for example when a customer requests a pension quote, when they first dip into their pension and if the change or stop the way that they take income from it.
Included in the new-style packs will be a single-page summary showing the size of your fund, contributions paid over the last year as well as details of any exit fees or guarantees that may apply. Savers will be told about the government's pensions guidance service, Pensions Wise.
Risk warnings will also be included which will vary according to the age of the individual. The FCA is not being prescriptive in this instance but topics likely to be included are investment risk, tax and pension fraud.
Myron Jobson, personal finance campaigner at interactive investor welcomed the move but thinks providers should be doing more to get savers engaged at an earlier age.
He says: "The advent of the pension freedoms in 2015 has vastly widened options available to most UK savers at retirement which is a good thing, but they are now required to make more complicated decisions than ever before.
"Good communication is vital to help savers make informed choices about their retirement. While the wake-up pack for over 50s initiative is an important step in the right direction, it would be great to see these packs should be distributed earlier, perhaps tied in with major life events such as the birth of a child or new job.
"The key to investing for retirement is to start early – you don't want to be asleep for too long before you are woken up."
Don't sleepwalk into retirement: how to read your wake-up pack
While the packs do have their critics, they do still have the potential to drastically improve the retirement outcomes of those recipients that read them and use the opportunity to review their pension.
Indeed, customer testing conducted by Quilter shows the packs' format does work. "The test revealed that most people didn't really understand their pension before engaging with their pack, but after reading it they learned that a personal pension didn't give them a set income, that they could get guidance from Pensionwise, they could shop around and that there are pension scams out there," explains Mr Greer.
So, how do you make sure you get the most out of your pack?
Kay Ingram, director of public policy at advisory firm LEBC says: "First and foremost, focus on how much you have saved and the likely retirement income it might produce, at the retirement age selected when the plan started.
"These figures are shown after adjusting for the effects of inflation. This makes sense because the cost of things today is likely to be greater in the future, so pension providers estimate the effect of price increases and express the future pension adjusted for future price increases.
"Actual costs of living may of course be higher or lower than this estimate."
If you plan to retire before or after the retirement age shown on your pack contact your pension provider. This is particularly important if you are using your provider's default investment fund as it will gradually move your money into lower risk holdings as your retirement draws closer.
Do this too early and you could miss out on vital stock market growth while leaving it too late could see your pot suffer losses you don't have the time to recoup.
Ms Ingram says it also provides the opportunity to review where your money is invested.
"Consider if this is likely to meet your needs in terms of the risk being taken and how that looks in light of the likely timing of your retirement. Most plans allow the fund to be switched and offer a wide selection of alternatives. If not, then the plan can usually be moved to another provider."
It's also important to look at how much you are paying for your pension in terms of charges.
Ms Ingram adds: "The pack will also show the effect of charges on the fund performance. Some older plans may have higher charges than more modern contracts, so money could be saved by switching to a new plan.
"Charges on plans with companies which no longer market pension plans tend to be the most expensive.
"So, unless there are guarantees which outweigh high charges, or penalties for switching, moving to a lower charging contract can mean keeping more of the fund to provide a pension – and with some years to go, those savings will add up."
Action plan
Start to think seriously about the lifestyle you want in retirement
Talk to partners and family about this. You need to iron out differing expectations now
In today's money, work out the income you need for essentials and the income you want for luxuries
Get all your pension information together and a state pension forecast. See how much income it will produce
If there is a shortfall between this and what you want, start saving more now
If your state pension is not fully funded look at top ups and credits
Check the plans for any guarantees
Check you are in funds with an appropriate level of risk, considering how much growth you will require and the time left to your desired retirement age
Check the fund performance relative to others, and consider switching to a different fund
Check the retirement age stated and consider if you want to change it
Check the charges for the plan. If they are high consider switching to a new plan, unless there are penalties for doing so
Make a date to review all of this again next year
This article was originally published in our sister magazine Moneywise. Click here to subscribe.
These articles are provided for information purposes only. Occasionally, an opinion about whether to buy or sell a specific investment may be provided by third parties. The content is not intended to be a personal recommendation to buy or sell any financial instrument or product, or to adopt any investment strategy as it is not provided based on an assessment of your investing knowledge and experience, your financial situation or your investment objectives. The value of your investments, and the income derived from them, may go down as well as up. You may not get back all the money that you invest. The investments referred to in this article may not be suitable for all investors, and if in doubt, an investor should seek advice from a qualified investment adviser.
Full performance can be found on the company or index summary page on the interactive investor website. Simply click on the company's or index name highlighted in the article.