Uber IPO: Our view and a guide to buying the shares
After months of waiting, Uber plans to float in New York on Friday 10th May. Here, our head of equity strategy analyses the investment case.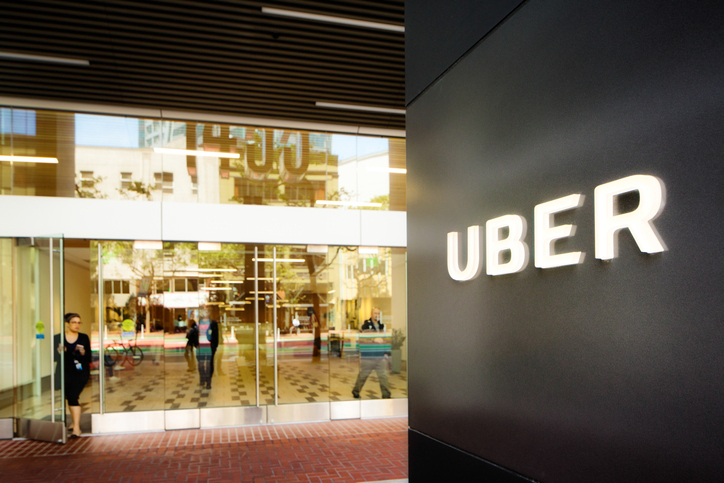 Finally, after many months of speculation, ride-sharing colossus Uber is about to list its shares on the New York Stock Exchange. Even with an eye-watering $90 billion valuation, we hear that the IPO roadshow - a chance for executives to generate interest among financial institutions - has been a success.
The indicative price range has been set at $44 to $50 per share, but we won't know the actual IPO price until 9 May. However, if demand for the shares does outstrip supply, Uber should have no problem raising the $10 billion it's after. It also implies that professional investors, who believe in the Uber story, will buy stock once the shares become available to the general public on Friday 10 May.
We saw something very similar happen with Uber rival Lyft (NASDAQ:LYFT), which began trading a month ago. After increasing its flotation price range, then listing at $72, the stock peaked at $88.60 for a 23% gain.
However, the price then fell quickly to less than $56, where it remains. There are many reasons. Lyft is loss-making, is losing share to Uber, and regulation is a big risk to income and growth.
And it's this tricky debut for Lyft that's led Uber to settle for a more conservative valuation, rather than the $120 billion some had thought possible previously.
There are differences between the two, of course. San Francisco-based Uber makes great play of its ambition to expand the food delivery business, move into shopping and build a fleet of driverless taxis. Make some of its more ambitious plans work, and Uber could be so far ahead of the competition that it has real pricing power. For master investor Warren Buffett, that's the "single most important decision in evaluating a business".
But Uber does face similar problems to Lyft. As well as regulation, Uber is also the subject of investigations by the US and foreign governments, and legal action, including the possible reclassification of drivers as employees rather than contractors could have a big impact on costs.
And Uber's IPO prospectus has done little to explain how it will make a profit and when, if ever. The business lost $3 billion in 2018. And that's why - as with almost every other highly-rated tech stock - the argument around valuation rages on.
It's not something that concerns Uber's big backers. Japan's SoftBank, Saudi Arabia's sovereign wealth fund and Google owner Alphabet (NASDAQ:GOOGL) all own significant stakes, and SoftBank is the only one of them reducing its stake via the IPO.
Ordinary investors comfortable owning more speculative, high-growth companies difficult to value using traditional methods will not be put off buying Uber. However, the curious investor might prefer to watch and see how the story unfolds.
| Positives | | Negatives |
| --- | --- | --- |
| Industry leader | | Threat of greater industry regulation |
| Big brand | | Government investigations |
| Global reach | | Heavily loss-making |
| Aggressive growth plans | | Path to profitability unclear |
| Big shareholders not selling | | High valuation |
Your guide to buying Uber shares with ii
Early investment in Uber is not available to UK retail investors but you will be able to buy shares through ii on the first day they start trading.
Here are the steps you can take in advance to be ready for day 1:
1. Open an account
You will be able to hold shares in our Trading Account, SIPP, ISA and Junior ISA.
2. Complete the exchange agreements
You need to complete this form before you make your first international trade. We will prompt you to complete the agreements the first time you search for an international share price.
3. Complete a United States dealing (W-8) form
Before you can buy US-listed shares you need to have completed a W-8 form. If you are a UK resident and your account is in your individual name you can complete the form online.
On the day shares are admitted there will be an initial period of price stabilisation, after which trading commences. This may only be a few minutes but can take a few hours, as was the case with Alibaba (NYSE:BABA) when it floated in 2014.
To find out the current share price search using the ticker symbol "UBER".
Please remember: The price and value of investments and their income fluctuates, you may get back less than the amount you invested. If you are unsure about the suitability of a particular investment or think that you need a personal recommendation, you should speak to a suitably qualified financial adviser. The tax treatment of these products depends on the individual circumstances of each customer and may be subject to change in future. If you are uncertain about the tax treatment of the products you should contact HMRC or seek independent tax advice. The value of international investments may be affected by currency fluctuations which might reduce their value in sterling. We may receive two elements of commission in relation to international dealing - Trading Commission and our FX Charge. Please see our rates and charges for full details of the relevant costs. Foreign markets will involve different risks from the UK markets. In some cases the risks will be greater.