Will the real System1 please stand up!
Whether this share is cheap or not depends on whether you take the panglossian or hair-shirted view.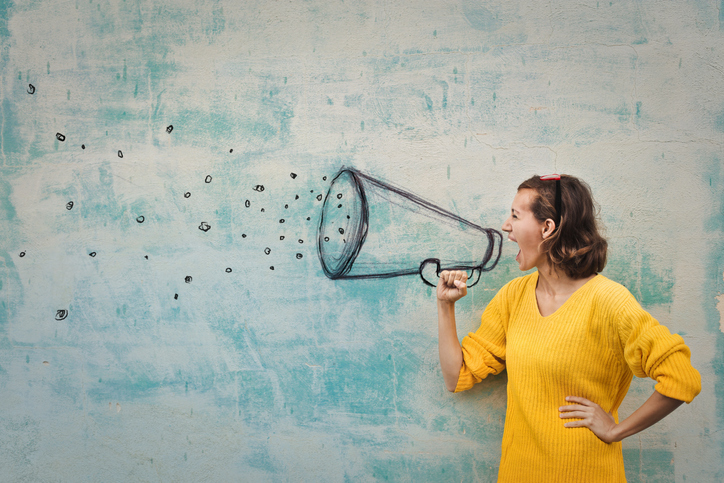 An investor could come to two conclusions about market researcher System1 (LSE:SYS1), depending on which column of the company's 2019 income statement she or he looks at.
There is the column derived using standard accounting conventions, or the somewhat more panglossian column, requiring us to put to one side more than £2 million spent on developing a new product called AdRatings.
According to the panglossian (naively or unreasonably optimistic) view, adjusted profit increased 79% after its calamitous decline in 2018, and the company achieved adjusted post-tax operating profit margins of 13%, pretty close to the long-term average.
Today we could acquire this attractive sounding business for an enterprise value £33 million, just nine times £3.5 million profit after tax at the standard rate.
The hair-shirted view, incorporating the £2 million of spending on AdRatings, is adjusted profit declined 14% in 2019 and adjusted post-tax profit margins were 6%, pretty thin for a company selling a valuable service.
We can buy this version of System1 for a less appealing 20 times £1.7 million profit.
The panglossian view requires us to believe heavy spending on AdRatings, will result in a new and profitable revenue stream capable of growing System1.
The hair-shirted view implies the new business is a wrong 'un, and the company will keep spending money on it.
The hair shirted view seems harsh, but System1 has a history of bold initiatives that wither. The one before AdRatings was System1 Agency, which promised to turn producing advertisements on its head by using the company's advertising testing to guide the creative process.
In its short history System1 Agency has yet to make a profit. In 2019 it earned less revenue than 2018 and no longer merited comment in the annual report.
If AdRatings flops, System1 will probably try something else, because the existing business is not growing. Even if we exclude the start-up costs of AdRatings, revenue and profit are not much higher than they were in 2013.
Behavioural pioneer
System1 was a pioneer in behavioural market research, essentially asking people how they feel rather than what they think of an advertisement. It has tested some phenomenally successful adverts for prestigious clients like John Lewis, Guiness, Cadbury, Camelot and IKEA.
While the market research industry has belatedly accommodated behavioural techniques in its toolkit, System1 has the pedigree, and says its methodology is eleven times more predictive of the long-term impact of advertising on brands than the traditional techniques still dominating.
But if the methodology is so good why isn't System1 growing market share against giants like Kantar?
When I shared my doubts with finance director James Geddes by phone recently, I imagined he had probably heard the crumbling faith of investors many times as the company's share price has crashed over the last two years.
Banging on a closed door
The challenge System1 faces is how to get large multinational brand owners to buy advertising testing from a quirky new kid on the block (System1 was founded in 2000, but behavioral techniques have only recently become fashionable). Testing advertisements is not the company's only line of business, it is not even its most significant, but System1 regards it as a more promising route to growth than the ad-hoc work it does testing products and concepts, which it dubs "innovation").
It has not been able to break through and win the really big advertising accounts, though, even though it does innovation work for some of the biggest advertisers, like Procter & Gamble (NYSE:PG) and Unilever (LSE:ULVR).
The company experienced a false-dawn in 2015, when it won mandates for Chanel and HP, which it has retained. Famous though those these brands are, they are second tier in terms of advertising because they are essentially single brand companies, unlike the consumer goods giants, who advertise countless brands.
The wins gave System1 false confidence, prompting a rebranding and US expansion in 2017 and a collapse in profit 2018 when new business did not materialise, but the cost of expansion did.
Ad-hoc work has not opened many doors, perhaps because System1 was regarded as too quirky (hence the rebranding), and because it still delivers much of its research in PowerPoint. Although an innovator in terms of methodology, System1 is a technical laggard. Bigger and better resourced rivals give their customers whiz-bang interfaces allowing them to interrogate the data and integrate it into their own systems.
Is technology the key?
In response, System1 has embarked on a digitisation project, automating testing so there is very little human involvement (apart from the panel members viewing and responding to the advertisements online).
It is cheaper and faster, and what System1 would really like is customers to use testing as they create advertisements, which requires them to work in a different way.
Streamlining testing enabled System1 to create the new AdRatings service, a subscription service it launched in November. AdRatings allows customers to compare the effectiveness of their advertisements against a database of adverts, tested using System1's methodology.
The database includes two thirds of all TV advertising in the UK and USA since January 2017, and commits System1 to evaluating every new advertisement within 24 hours of it airing.
AdRatings should make money in its own right, but it also demonstrates System1's newfound technical capabilities. The company hopes to win new clients who, having established their advertising or agency does not match up with their rivals, decides to do something about it.
The daunting, and the disappointing
The daunting thing is, digitising System1 is probably a heroic task hence the appointment of Stefan Barden, formerly chief executive of online sports shop Wiggle. He is a part-time adviser to the board charged with helping the company in all aspects of its transition. Mark Beard, also ex-Wiggle, has joined as chief information officer.
The disappointing news is AdRatings only earned £3,000 in more than four months since launch, only £1,000 more than the monthly cost of subscribing to one of its 100 categories. It should not be a hard sale as AdRatings does not require a customer to ditch its current market research agency, it is an adjunct.
Disappointed with the sales, but not with the product, System1 is preparing to double down by launching a free AdRatings app. providing a subset of the data and functionality, but requiring customers to subscribe if they want to drill down into it.
If you try and don't succeed...
System1 has tried being more serious, it has tried making the advertisements through the System1 Agency, it has created a digital product but it has yet to break the stranglehold of the big agencies.
Now it is hoping a viral app will weedle the company's way into brand-owners' marketing departments, where a more traditional sales approach has failed.
I simply do not know whether System1 will ever break through, and, while I admire the company's entrepreneurialism and persistence, I am not 100% sure I want it to.
The idea you can build a profitable business scoring advertisements with a proprietary methodology is deeply appealing to me because I score businesses with a proprietary methodology!
Advertisements are generally annoying, but at least advertisements like those System1 scores highly make me smile sometimes.
But I am also queasy about the application of behavioural science. It works because our emotions are a much bigger influence on our decisions than reason. In other words, System1 seeks to build brands by making us feel good, not because they are actually good for us.
Being in two minds is uncomfortable for an investor, nevertheless I am. This is my score...
Does System1 make good money?
As a pioneer in behavioural methodologies, it has usually been very profitable. But profitability fluctuates due to the ad-hoc nature of most of its business, and investment in potentially more stable revenue streams is weighing on cash conversion in 2019.
Score: 1
What could prevent it from growing profitability?
Despite the surge of online and social media advertising, the market for TV advertising remains huge which is why System1 still focuses on it. But the big market research agencies are entrenched and System1 has a lengthening history of not dislodging them.
Other innovative approaches to market research may prove more predictive, including the use of facial recognition software to read people's emotions.
Score: 1
How will it overcome these challenges?
System1 is making its methodology faster, more cost-effective, and more useful to customers through digitisation and automation, but this requires it to develop new technological capabilities and, perhaps, its customers to work in new ways. Perhaps it is being too ambitious.
Score: 1
Will we all benefit?
John Kearon, founder and chief executive is a major shareholder and so is Stefan Barden, a part-time board adviser. The directors are not extravagantly paid, unless the company does very well, in which case the spoils are shared with staff. Barden has his own incentive scheme.
The product helps advertisers choose more effective advertisements, but is that a good thing for consumers?
Score: 1
Are the shares cheap?
That depends on whether you take the panglossian or hair-shirted views (see above).
I am going to cop-out and let you decide. Score 2 for panglossian, 0 for hair-shirted. Or split the difference and go for 1. That is what I have done.
Score: 0 or 2!
Total: 5/10
~
Richard owns shares in System1.