Home
>
Investor Service Plan

Our most popular plan for investors looking to get the best choice and insight in the market. You can begin investing from just £9.99 per month, with trading commissions at just £7.99. You'll also receive a free credit every month, which you can use to buy or sell investments including stocks or shares, or make regular investments to build up your portfolio.
Our flat fair fees remain the same as your investments grow, giving you higher returns over the long term. Our unique payment plan will cover you for multiple trading, ISA and Junior ISA accounts. You can add a SIPP for just £10 a month.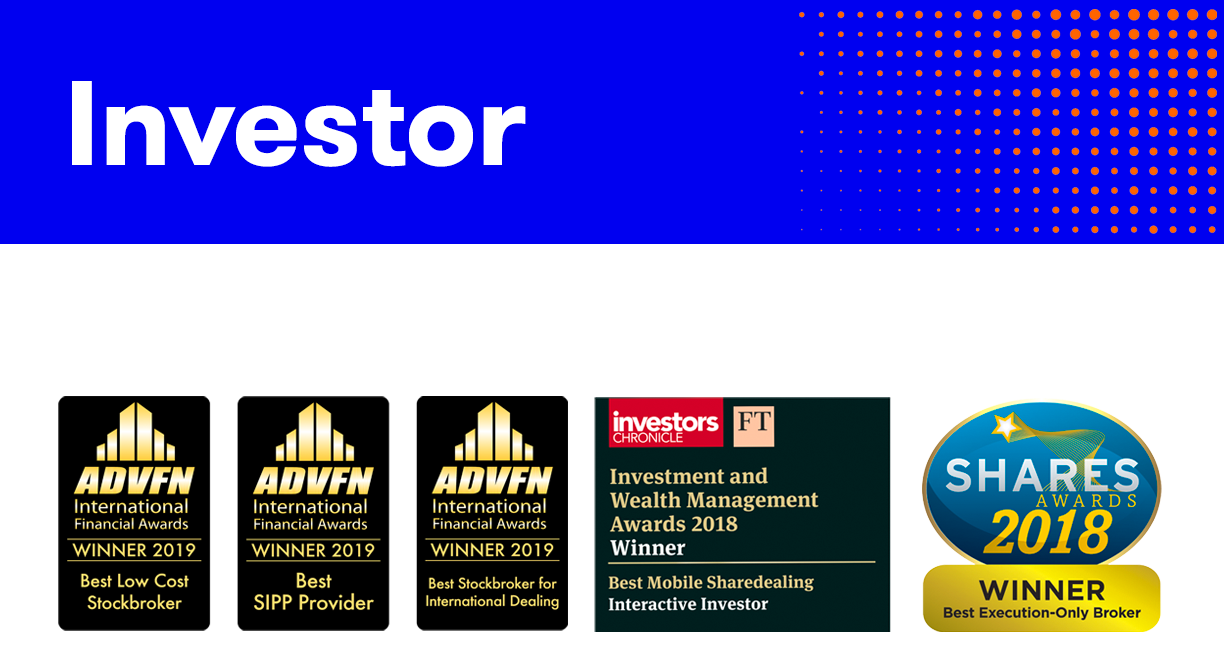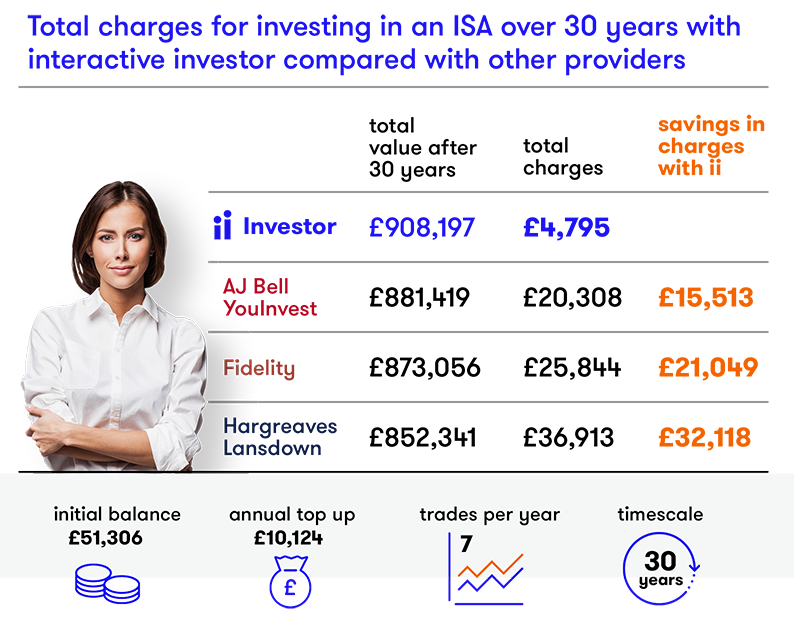 To see how investing with our Investor Service Plan over 30 years in an ISA compares with other providers, The Lang Cat used:
The average ISA balance and typical top-up amounts, according to figures from HMRC
Investment trades: 7 per year
A 50:50 split between shares and funds
A 5% annual return in the portfolio
It all adds up
Independent research into ii's pricing shows that the typical customer could save more than £30,000 in charges compared to percentage-based fees. This means you could retire earlier, go on the holiday of a lifetime or pay for your children or grandchildren to go to university. It's your choice. You are in control.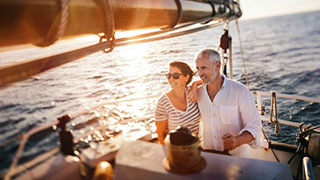 Charges that you pay to buy or sell investments:
1 FREE trade per month*
UK shares £7.99
Funds and Investment Trusts £7.99
US Shares £7.99
Other international shares £19.99
Dividend reinvestment £0.99
Regular Investment £0.99
Plan price: £9.99 a month
*With each Service Plan, every month we give you free credit of £7.99 to be used against any trade. Each free credit is available for 90 days.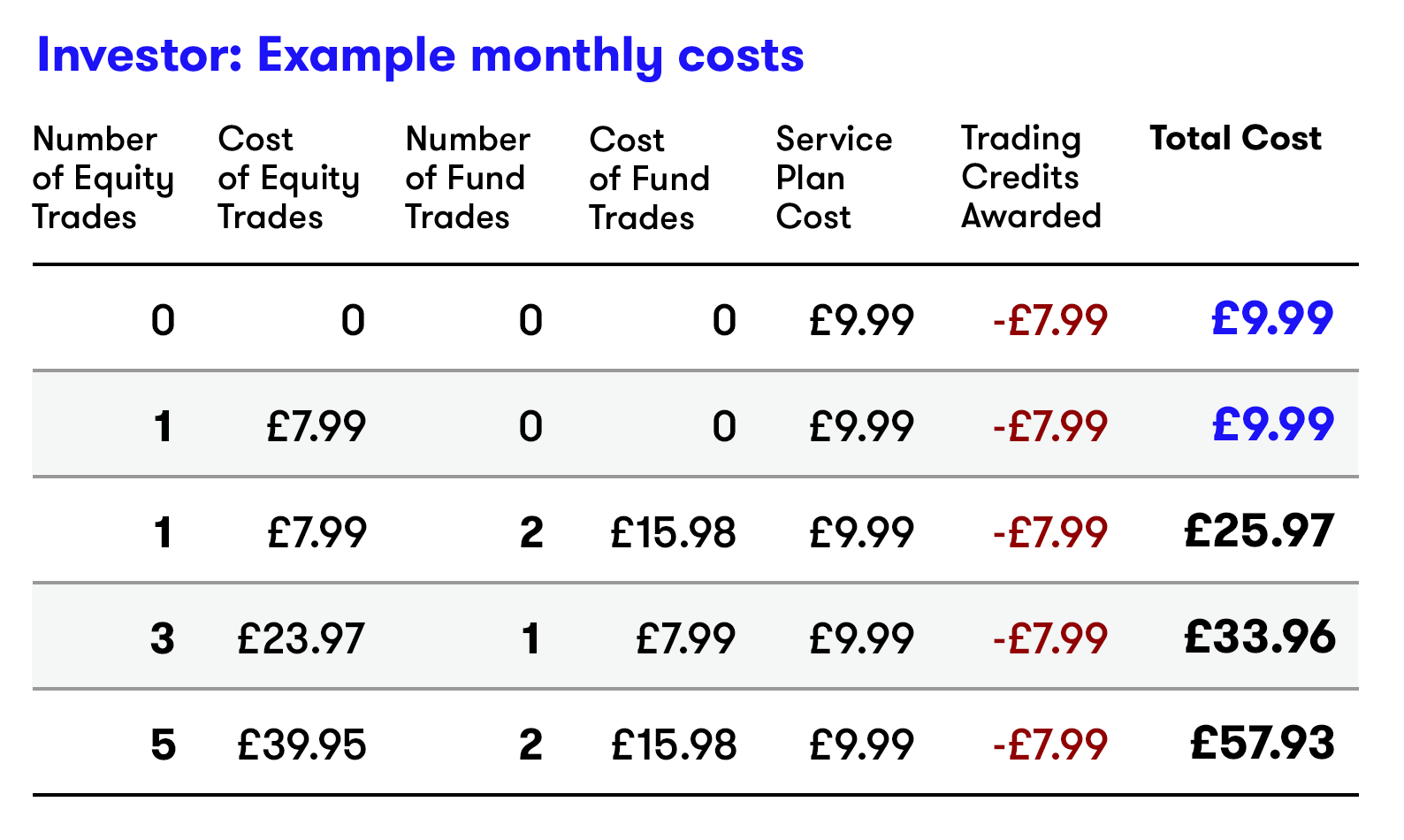 Use our calculator to find out if the Investor Service Plan is best value for you
The value of your investments, and the income derived from them, may go down as well as up. You may not get back all the money that you invest.