Investor | Super Investor
Super Investor
Grow your investments and achieve your goals sooner with our lowest ever trading commissions.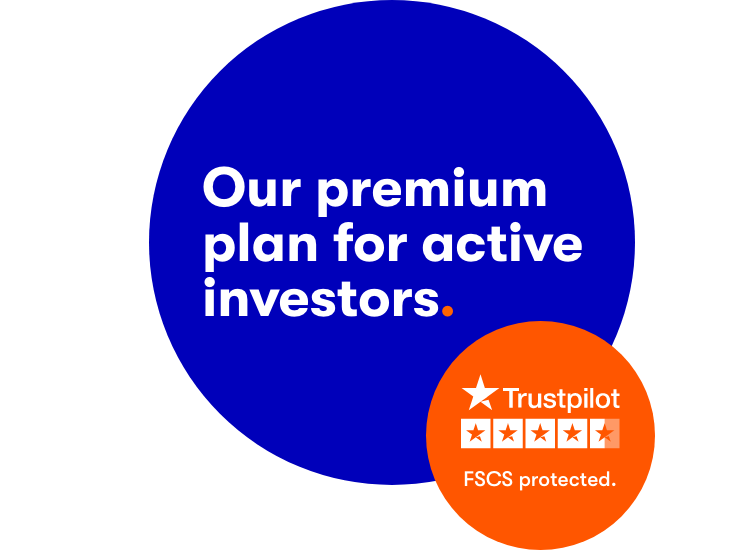 Tailored to make your investments grow faster.
We want to help you achieve your goals sooner. We have designed Super Investor to make your funds go further. Our premium plan gives you market-leading trading commissions, so you can enjoy great value investing with the widest choice of investments on the market.
Benefits
Get one free credit a month worth £7.99 to use for trading or dividend reinvestment.
Reduce the impact of exiting the EU by diversifying your investments with international opportunities.
Our low flat fees let you keep more of your money, while one service plan covers you for multiple trading.
Get the inside track with insight and ideas from our award-winning experts.
Reasons to choose Super Investor
Open a SIPP today and pay no SIPP fee for six months
Then pay just £10 a month extra for your SIPP
Get up-to-the-minute news and analysis
M
M
FCA regulated with full FSCS protection
Make your funds work harder with our exclusive extended settlement service
Be an active investor with our shareholder voting and information service
M
M
Be part of our community of online investors
No exit fee - if you are not satisfied, it is free to leave
What's included for £19.99 a month?
Our lowest ever trading commissions
2 FREE UK trades per month**
Free daily newsletters and market updates
Charges that you pay to buy or sell investments:
UK shares, Funds and Investment Trusts £3.99
US shares £4.99
Other international shares £9.99
Regular investment - free
The value of your investments, and the income derived from them, may go down as well as up. You may not get back all the money that you invest.