Beginner investors - where to start?
In a universe of more than 3,000 funds, 1,000 ETFs, hundreds of investment trusts and 40,000 global and UK stocks, we share tips and fund picks from interactive investor.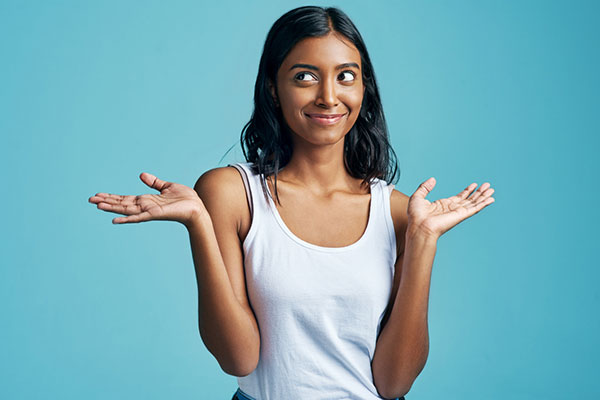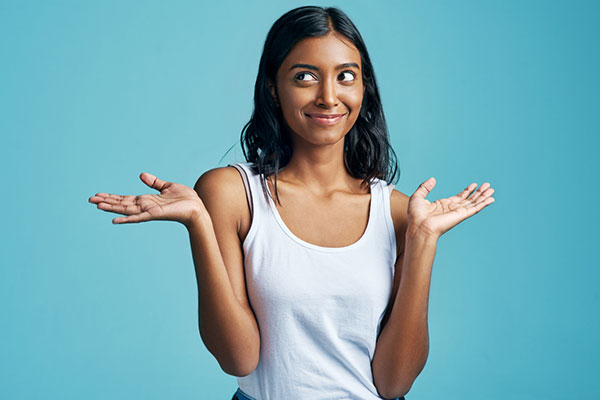 Tips and funds picks from interactive investor

interactive investor recommends six carefully selected

Quick-start funds

for beginner investors

Myron Jobson shares his tips for beginner investors
A key pandemic theme saw a surge in young and first-time investors. Their first steps into the world of investing were straight into a tumultuous period of strong market highs, and equally stomach-churning lows.
The latest challenge has been the cost-of-living crisis, with inflation still near a 40-year high, squeezing budgets and making it harder for many to save and invest to build wealth. But the importance of financial resilience is as strong as ever – and arguably more so.
A significant barrier to getting started is simply not knowing where to begin. For example, there's more than 3,000 funds to choose from on interactive investor, the UK's second-largest investment platform for private investors. And that's not counting the 1,000-plus ETFs, hundreds of investment trusts, and over 40,000 global and UK stocks.
interactive investor's younger customers, as measured by the ii Private Investor Performance Index, suggest that younger investors, on average, have maintained balanced portfolios, with a good blend of shares, investment trusts and funds – with the 18–24-year-old cohort having a clear preference for investment trusts. But where to begin?
Quick-start funds
For first-time investors who want to spread their risk more broadly and with a range of risk profiles in mind, interactive investor selects a range of Quick-start funds for beginner investors. The day-to-day monitoring and investment selections are by Morningstar's Manager Selection Services Group, in partnership with interactive investor's Head of Funds Research Dzmitry Lipski within a framework of collaboration and mutual challenge. Lipski ensures Morningstar follow ii's processes and in-house methodology.
The Quick-start range are all low cost, with active, passive and sustainable options, but it hasn't always been plain sailing, as ii explains.
Dzmitry Lipski, Head of Funds Research, interactive investor, says: "These Quick-start Funds are a good, global one-stop investment shop for beginner investors. The Vanguard LifeStrategy range stands out for its clear and defined strategy, low cost, and strong long-term track record of outperformance since inception in 2011.
"The CT Sustainable Universal MAP range offers active management at low cost, incorporating multi-asset and sustainable investing, reviewed by an independent Responsible Investment Advisory Council. With a highly experienced team with a strong long-term track record of asset allocation and sustainable investing, this is a competitively priced range with an ongoing charge of 0.35% for ii customers.
"However, it's important to point out one of the particularly striking trends of 2022 was the poor performances of funds designed to be low risk. Multi-asset funds with up to 35% in shares, and the remainder in bonds, produced steeper losses than rival sectors, and the more cautiously positioned Quick-start selections have been no exception. This is due to the steep declines in bond prices as interest rates rose in an attempt to cool inflation.
"All this has been a reminder that even supposedly lower-risk multi asset bond funds can fall sharply over a short-term period when there is an unfavourable market backdrop, which has been the case for bonds because of rising interest rates. Unsettling 'blips' like this can happen – and that's exactly how we view this extraordinary period in time. So, the key, as ever, is to hold firm."
Active managers, such as the CT Sustainable Universal MAP range, can be more flexible within their pre-set stock and bonds parameters.
Active and sustainable
CT Sustainable Universal MAP Cautious
For investors who want to take a more cautious approach to risk. From 20 to 60% in shares.
CT Sustainable Universal MAP Balanced
For investors who want to take a balanced approach to risk and returns. From 30 to 70% in shares
CT Sustainable Universal MAP Growth
For investors who want to take a more adventurous approach to risk. From 40% to 80% in shares.
OCF of 0.35% for each of the three funds.
Passive
Vanguard LifeStrategy 20% Equity - if you are looking at less risk, rather than higher returns
Vanguard LifeStrategy 60% Equity If you are comfortable with a little more risk, this fund is a good middle ground investment.
Vanguard LifeStrategy 80% Equity For potentially higher returns, in exchange for more risk, this fund could suit your portfolio.
OCF of 0.22% for each of the three funds.
Percentage returns to 31 January 2023
| | | | | |
| --- | --- | --- | --- | --- |
| | 1 year | 3 years | 5 years | 10 years |
| GBP Allocation 0-20% Equity | | | | |
| Vanguard LifeStrategy 20% Eq A Grs Acc | -10.98 | -2.29 | 0.79 | 3.09 |
| Sector Average | -6.14 | -1.15 | 0.33 | 2.28 |
| GBP Allocation 40-60% Equity | | | | |
| CT Sustainable Universal MAP Cau C Acc | -8.31 | 0.70 | — | — |
| Vanguard LifeStrategy 60% Equity A Acc | -4.90 | 2.92 | 4.17 | 6.57 |
| Sector Average | -4.59 | 1.10 | 1.84 | 3.93 |
| GBP Allocation 60-80% Equity | | | | |
| CT Sustainable Universal MAP Bal C Acc | -6.71 | 2.52 | — | — |
| CT Sustainable Universal MAP Gr C Acc | -4.39 | 4.03 | — | — |
| Vanguard LifeStrategy 80% Equity A Acc | -1.75 | 5.60 | 5.89 | 8.37 |
| Sector Average | -2.62 | 2.90 | 3.21 | 5.61 |
Source: interactive investor using Morningstar. Past performance is no guide to the future. Investments, and the income from them, can go down as well as up and you may not get back the full amount invested.
Note: The CT Sustainable Universal MAP range has three years performance record having launched at the end of 2019.
Ironing out a budget
Myron Jobson, Senior Personal Finance Analyst, interactive investor, says: "Rampant inflation, which has seen painful price rises in the food we put on our tables to the amount we spend on energy bills, in tandem with wage growth, which can't keep pace with rising prices, means that the latest crop of newbie investors could start out with a little less to invest.
"But once you've ironed out a budget for monthly expenses and ensure that there are ample amounts set aside in a rainy-day fund – three months' salary's worth is a good rule of thumb – investing can be a powerful way for people to build wealth.
"While the rise in prices of goods and services continues, the cost of investing remains extremely competitive – and you don't need a huge amount to start (as little as £25 a month). Interactive investor offers free regular investing for funds, investment trusts, ETFs and popular UK shares. Even modest investments that are given ample time to grow and benefit from compounding can yield impressive returns over time with a well-diversified portfolio.
"While past performance is not an indicator of future results, newbie investors can take solace in the fact that history has shown that investing can yield inflation-beating returns that can trump cash savings over the long term. Some people may be waiting for a better time to invest in the market, but the truth is, no one knows when that might be and there is a good chance that you would be unaware when that time comes.
"The challenge for new investors, particular amid the current level of market volatility, is avoiding knee-jerk reactions and sticking with your convictions and remember that investing is for the long term (five plus years) can make all the difference."
Myron Jobson outlines tips for beginner investors
Draw a personal financial roadmap
Before you make any investing decision, it is important to look at your broader financial position. You have to be in a comfortable financial position before you invest - meaning you have no outstanding high interest debt and have a healthy rainy-day fund (3-6 months' salary worth if you can afford it), and other payment obligations are accounted for.
The key is to know why you are investing in the first place and how long for. Your financial goals should dictate your investment strategy.
Attitude to risk
It is important to consider your attitude to risk. How bumpy a ride are you prepared to take as the financial markets inevitably ebb and flow? You might be happy to embrace double-digit returns in the good times, but can you take the rough with the smooth? If you have a high-risk appetite or a very long investment time horizon you may be perfectly suited to a high-risk fund that invests in shares only.
Diversification
Diversification is the name of the game when it comes to investing. Spreading your eggs instead of having them in one basket reduces the risk of any one stock in the portfolio hurting the overall performance.
When it comes to diversification, that doesn't just mean investing in different stocks. It also means having exposure to different sectors, assets and regions.
Start simple
It is easy to get overwhelmed with the different investment jargon. There's something to be said for making sure, as an investor, you don't try to run before you can walk – and multi-asset funds, such as ii's Quick-start range, offer exactly this. This type of fund makes the investment decisions on your behalf – splitting your money across a mix of different assets, but mainly shares and bonds.
Trouble is, investors face a huge amount of choice, with hundreds of multi-asset funds to pick from. To stop beginner investors getting bogged down, we launched our 'Quick-start funds' range compiling of six multi-assets funds, including three sustainable options, we believe stand out from the crowd.
Drip feed your investments
A good and proven way of lowering your investment risk is by investing small amounts regularly. Most often, investors do this by drip feeding investments monthly to help smooth out the inevitable bumps in the market. The advantage is that you also buy fewer shares when prices are high and more when prices are low – a process known as pound-cost averaging.
Avoid short-term trading
Investors can have unrealistic expectations about growing their money over the short term. There are a number of studies that show that most short-term investors lose money. Patience is key when it comes to investing. New investors need to be aware that buying and selling stocks frequently can get expensive. It can result in trading fees and stamp duty charges.
Start investing as early as possible
Investing when you're young gives you the benefit of time. The longer you save and invest, the more likely you are to reach your goals and build sizable wealth, which is turbocharged by the snowballing effect of compounding, which means your investment returns start earning their own return.
Invest through an ISA
Investing through a stocks and shares ISA shields gains and income from your investments from tax. This means you don't pay tax on dividends from shares, you don't pay capital gains tax and you don't pay tax on interest earned. Outside a stocks and shares ISA, the capital gains tax allowance is £12,300 for the current tax year, reducing to £6,000 in the 2023-24 tax year and to £3,000 from April 2024. When it comes to dividends outside a stocks and shares ISA, only the first £2,000 earned in the tax year are tax free, reducing to £1,000 from April 2023.
These articles are provided for information purposes only. Occasionally, an opinion about whether to buy or sell a specific investment may be provided by third parties. The content is not intended to be a personal recommendation to buy or sell any financial instrument or product, or to adopt any investment strategy as it is not provided based on an assessment of your investing knowledge and experience, your financial situation or your investment objectives. The value of your investments, and the income derived from them, may go down as well as up. You may not get back all the money that you invest. The investments referred to in this article may not be suitable for all investors, and if in doubt, an investor should seek advice from a qualified investment adviser.
Full performance can be found on the company or index summary page on the interactive investor website. Simply click on the company's or index name highlighted in the article.