Important information - investment value can go up or down and you could get back less than you invest. If you're in any doubt about the suitability of a Stocks & Shares ISA, you should seek independent financial advice. The tax treatment of this product depends on your individual circumstances and may change in future. If you are uncertain about the tax treatment of the product you should contact HMRC or seek independent tax advice.
Grow your money, free from UK tax
A Stocks and Shares ISA is a tax-efficient investment account. You can invest in a wide range of funds, shares and more.
You can invest up to £20,000 each year, and your investments are sheltered from capital gains tax and income tax. That means when you come to withdraw the cash, the money is all yours.
Remember that there is always a risk that your investments can go down as well as up. You should not invest money that you can't afford to lose.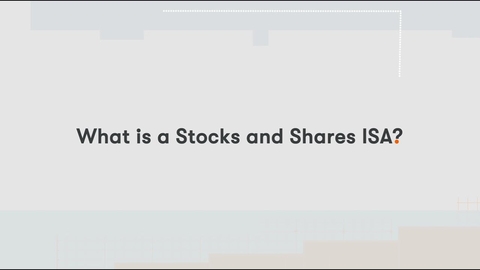 What are the Stocks and Shares ISA tax benefits?
There are several tax benefits when you invest in a Stocks and Shares ISA:
No tax on profits or capital gains
No tax on interest earned on bonds
No tax on UK dividends
In contrast, investments in a general investment account are eligible for tax on gains over £12,300 per year. This means the ISA allowance is a valuable benefit for investors.
You do not have to declare your Stocks and Shares ISA on your tax return.
Please note that you still have to pay tax on certain transactions. For example, Stamp Duty when you buy UK shares. Other government charges may apply when you buy international shares and receive international dividends. Please see our charges page for more details.
Stocks and Shares ISA rules
Investing in Stocks and Shares ISAs