A Brexit-proof small-cap?
It's too small for Fundsmith, but this high-quality company is good enough to interest similarly-minded stockpickers. There are many reasons growth should continue and few obstacles in the way.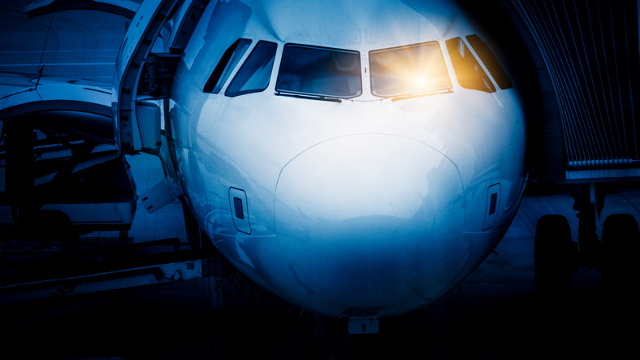 Fundsmith Equity, the popular fund, invests in highly profitable companies that have certain qualities, qualities that make that profitability dependable.
The fund likes to own shares in firms that have a large installed base. Their products are used in equipment all around the world and the requirement for consumables (parts that are used up) and spares, generates lots of repeat business. Repeat business gives a firm some steady income when new business is harder to come by.
Fundsmith also likes companies with intangible assets, assets you cannot see or touch like expertise and its legal embodiment, the trademarks and patents that make it difficult for rivals to make similar products. The fund seeks market dominance, which deters rivals, monopolies in other words.
With a market capitalisation of £250 million, Porvair (LSE:PRV) is too small to interest a giant fund like Fundsmith Equity, or, probably, its sibling, Smithson, an investment trust that holds somewhat smaller companies.
But Porvair should interest similarly-minded stockpickers though.
A trip down Quality Street
Play buzzword bingo with Porvair's 2018 annual report, and you will probably achieve a full-house within the first few pages. There are 17 instances of "expertise", three instances of "installed base" (two "large", one "extensive"), 12 instances of "niche", 11 instances of "patent", one instance of "repeat business" (but it is an important one, "A high percentage of the Group's annual revenue comes from repeat business"), and 20 instances of "specialist".
Although the epithet, buzzword bingo, is typically used to mock - on every count Porvair's quality is probably genuine.
At the company's Annual General Meeting in 2015, I learned that Porvair's approximate share in the aluminium cast-house filtration market was 50%. Its monopolies are mini-monopolies. It is a specialist supplier of filters and filtration systems in dozens of "micro-niches".
The "Metal Melt Quality" division, which trades as Selee, is the least profitable of three divisions, each of which earns around a third of revenue. It shares some of the qualities of the other two: "Aerospace and Industrial" and "Laboratory", though. Selee's filters are used to clean molten aluminium, ductile iron, and nickel-cobalt alloys during the production process. They are patented, designed into equipment and not easily substituted. Switching to a different make would require a customer like Alcoa to re-accredit the quality of its output.
Porvair microfilters are specified in almost every commercial airframe, where they protect vital systems - helping to prevent combustion in fuel tanks, for example.A reliable but critical component that is only a tiny fraction of the total cost of the plane, is worth paying a little extra for.
The company also supplies filtration systems to gasification power plants, filtering out solid waste during the conversion of synthetic gas from fossil fuels. It receives a large bounty up-front when a new gasification plant is built, but the contracts provide an ongoing revenue stream because the filters need replacing every eighteen months to two years.
Back in 2015, I also learned that Porvair sold about 35% of filtration microplates used to test water for inorganic contaminants. More stringent regulatory standards and automation are increasing the number of tests, requiring more analysers and consumables in environmental laboratories.
One of the reasons aerospace, industrial and laboratory markets are so profitable is the products are often bespoke, designed in collaboration with customers. Collaborative relationships are another prized quality in business because they are likely to endure. In 2018, for example, Porvair developed a High-Efficiency Particulate filter with the US Office of Environmental Management and Bechtel for use in a waste treatment plant. Porvair says the filter is five times stronger than a standard HEPA filter.
Selee too may be more profitable than its 6% operating profit margin implies. Much aluminium production has moved to China, and Selee is carrying a Chinese subsidiary which, although it grew 30% in 2018, is not yet big enough to break-even. Porvair will not sacrifice margin for growth though. The company says its focus is on technical differentiation, and not price.
History of a winning strategy
In the early 2000's Porvair, then a sprawling enterprise, sold off some of its businesses to focus on Porvair Filtration Group (the mainstay of the Aerospace & Industrial division) and Selee (the Melt Metals Quality division). In 2008, it acquired Seal Analytical, the cornerstone of the Laboratory division.
Restructuring and the impact of the financial crisis on Selee masked the growing importance of its more profitable and resilient specialist filtration businesses, which has come to the fore this decade.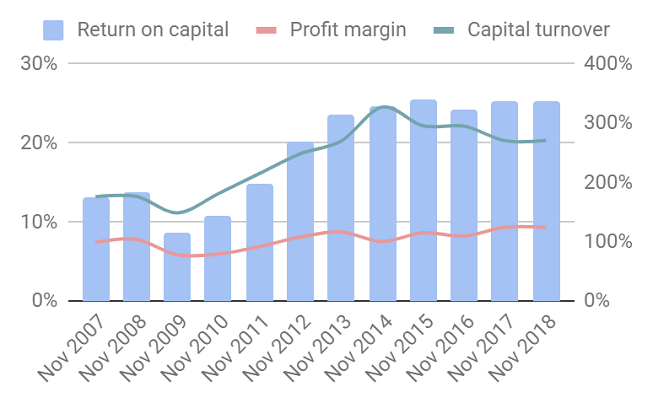 In 2018, the Aerospace & Industrial and Laboratory divisions contributed 69% of revenue and 86% of adjusted profit.
The company is growing by developing new products. This year, Seal is rolling-out the AA500 water and nutrient analyser. The company says it is smaller, lighter, faster, and more accurate than anything else on the market.
Porvair is also growing by acquisition. So far this decade, the acquisitions have all been small, but the company is keen to acquire bigger competitors should it get the opportunity.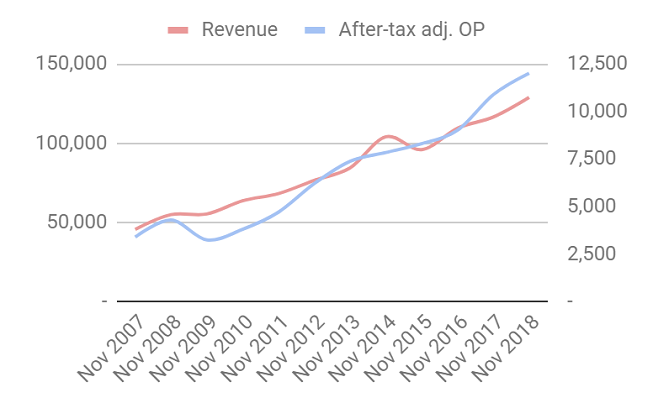 In the year to November 2018, Porvair lifted revenue by 11% and profit by 10%. It made two small specialist acquisitions, which contributed about half of the revenue growth but little of the profit growth.
Orders are strong and even Brexit seems unlikely to clog the profit flow. Less than 10% of revenue and purchases were between the UK and EU in 2018, but Porvar is stockpiling to avoid disruption around the time of Brexit.
Scoring Porvair
As usual, I have scored Porvair to determine whether it is profitable, adaptable, resilient, equitable, and cheap. Each criterion can achieve a maximum score of 2, and a minimum score of zero except the last one. The lowest score for companies trading at very high valuations is -2.
Profitable: Does it make good money?
The average return on operating capital over the last eight years is 23%, and average cash conversion is 90%, which are impressive statistics.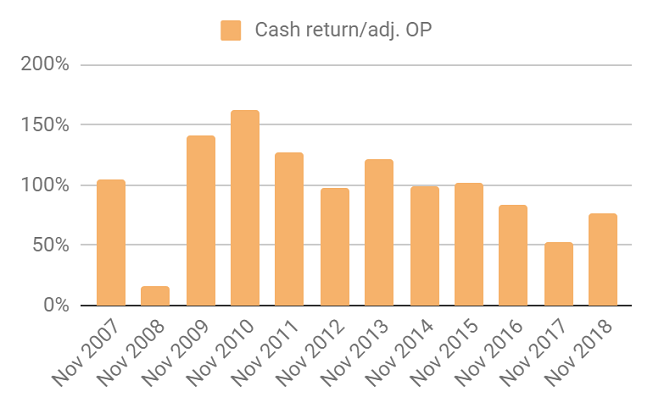 But profitability at Selee, while less significant, drags on profit margins and will not be sustained in a recession, and it has taken Porvair quite a while to generate adequate returns on capital once the cost of its many small acquisitions is factored in: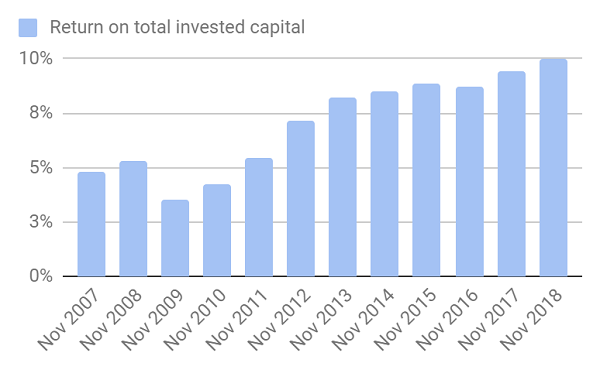 Score: 1
Adaptable: How will it make more money?
Porvair is following a buy and build strategy, acquiring businesses and developing new products to strengthen and expand its niches, but the acquisitions have come at considerable cost and a big one might cause me concern.
Score: 2
Resilient: What could go wrong?
The majority of Porvair's filtration businesses have enduring qualities that should enable them to prosper in the long run.
Score: 2
Equitable: Will we all benefit?
Ben Stocks, chief executive since 1998, is obviously committed and deserves credit for Porvair's transformation. The annual report is informative, the company is responsive to my queries, and has enduring relationships with customers.
The two executive directors are lavished with bonuses and share options, though. Their combined total remuneration in 2018 was £1.8 million.
Score: 2
Cheap: Is the firm's valuation modest?
At 550p, the enterprise is valued at about 23 times adjusted profit.
Score: -0.9
A total score of 6.1 means I admire the business and its management, with a few reservations. But the share price is currently on the high side.
Contact Richard Beddard by email: richard@beddard.net or on Twitter: @RichardBeddard.