Climate change: The investment issue your children care about
ESG investing is a great way to spark your child's interest in their Junior ISA or Child Trust Fund, writes interactive investor's head of personal finance.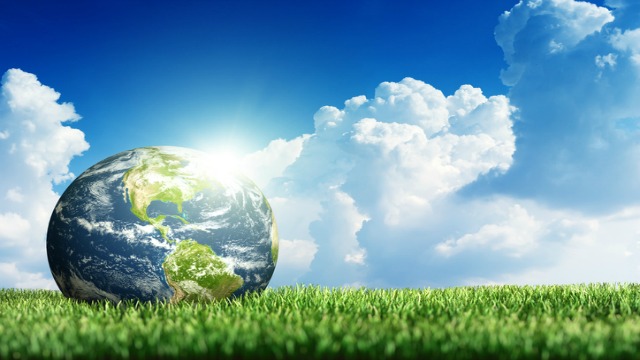 Kids these days . . . are fighting for a better planet and a brighter future. As part of one of the largest environmental protests ever seen, more than a million young people worldwide went on strike on March 15, calling for more ambitious action on climate change. This global "Youth Strike 4 Climate" wasn't even the first one of the year, showing real momentum after February's events.
They are inspired by climate activist Greta Thunberg, a 16-year-old Swedish schoolgirl with Aspergers, who protested outside the Swedish parliament every Friday throughout 2018, delivered a speech that went viral on social media, and has been nominated for the Nobel Peace Prize. For conscientious liberal parents, the strikes led to dilemmas such as:
"Should I reveal my excitement about seeing my child take a stand, or pretend to disapprove, thereby supplying him or her with the thrill of principled rebellion?"
And for conscientious liberal parents (or grandparents) who also have surplus money to invest, there is another dilemma:
"How far should I take my child's desire to save the planet into account when investing for their future?"
In Global Money Week, the annual campaign to inspire children to learn about financial matters, it does seem a good idea to spark kids' interest in investing by aligning it to something they care about. This is particularly important as we've entered the academic year in which the Child Trust Fund (CTF) generation gets their investing wings.
Although 16-year-olds with CTFs (or Junior ISAs, if they've been transferred into the differently named but very similar account) can't access the money until they turn 18, they do take over responsibility for the account and can decide on the investment strategy if they wish.
Climate change is already incorporated into the school curriculum in both geography and science in England. However, four 15-year-olds have launched a petition which hopes to make more thorough teaching about climate change a compulsory part of school education. This week, their petition, which also calls for schools to be run sustainably, reached 58,000 signatures.
It's not just older children who care deeply about these issues. Parents report year 6 children banning the use of disposable coffee cups in the audience at the school play, nine-year-olds organising cake bake sales to raise money for the rainforests, and infants having nightmares about polar bears dying. On the one hand, there's great sense in giving them an investment that they'll be proud to talk about owning some day.
However, what seems simple on the surface can be more complex. Children's interests can change quickly and today's passion for climate change could wane - although I can't help hoping it doesn't. Further down the line, there's a risk that conscientious liberal parents may think:
"Was it a dereliction of my parental duty to put them into that climate change fund that performed badly?"
Surely the sensible thing is to choose the highest performing funds to get the best results for your loved ones? And once they're an adult, they can decide on the strategy.
Charities have a similar investment dilemma. In the case of investing, many charity trustees think that fiduciary duty means getting the best investment return. They want to make sure that they get the best returns to have the money to invest in the charity's work.
For others, the lack of an ethical, social or environmental investment policy could be a source of reputational damage. And there's mounting evidence that environmental, social and governance factors can have a positive financial impact on investments.
Recommended Adventurous Investor David Stevenson Clean, green - but will it offer investment returns? Charities' investment policies often reflect a carefully thought out compromise position. And we all know that parenting is often about compromising too - not just regarding investing. In reality, you can only take some of the child's views into account.
For example, are you going to delegate the risk profile of those investments to your child? Unlikely. Trying to gauge a child's attitude to investment risk is going to be very different to ascertaining if your spouse or partner has a higher or lower risk profile to yours.
A young child may struggle with the concept of "next week", let alone in 10 years. For me, the issue isn't about ethical investments but about providing for my children in a way that's not going to disadvantage them.
Therefore, I put the money into tracker funds, with no risk of underperforming the market, rather than active funds, where I might run the risk of picking a manager who underperforms.
I'm reviewing this now as their funds have built up and am introducing some active investments for diversification of risk as we enter choppier markets. I tried to explain this change to them, but their eyes glazed over. Speaking to them about ethical investing met with more interest, though revealed their different ethical preferences. Even if a fund has "climate change" in its name, I would read the small print to find out how much it is involved in the mission and examine its performance carefully.
One of my children is a proud feminist, while the other is more worried about children starving in Africa. The issue here is would I treat their investments differently?
Should I put one into funds run by women, or perhaps one of the gender equality exchange traded funds that have sprung up, and the other into a water fund?
As a parent, I strive to treat my daughters equally in all areas of life, so it's difficult to invest differently. Particularly, if it meant that one ended up with more generous funds for university than the other.
There are plenty of funds that invest in climate change and would appeal to a young activist. However, even if a fund has "climate change" in its name, I would read the small print to find out how much it is involved in the mission and examine its performance carefully.
There are two funds I'm considering that don't specifically mention climate change, but fit the bill and have a good performance record. First, FP WHEB Sustainability, which invests exclusively in companies providing solutions to sustainability challenges, grouping its investments into themes such as cleaner energy, environmental services, resource efficiency and sustainable transport. Second, Impax Environmental Markets (LSE:IEM), which provides broad exposure not only to renewable energy, but also to water treatment and waste technology.
Meanwhile, spiking an interest in investing is not all about ethics or the planet. My youngest has expressed an interest in owning a bit of Amazon (NASDAQ:AMZN) "for the shopping" and the eldest, whose most treasured possession is her mobile, likes the idea of Apple (NASDAQ:AAPL). While you may fret about how to invest, the one thing that I can guarantee that your child is not going to say when they reach 18 is: "I didn't want you to invest for me."
Moira O'Neill is the head of personal finance at interactive investor. Twitter: @moiraoneill.
This article was written for the Financial Times and published there on 27 March 2019
These articles are provided for information purposes only. Occasionally, an opinion about whether to buy or sell a specific investment may be provided by third parties. The content is not intended to be a personal recommendation to buy or sell any financial instrument or product, or to adopt any investment strategy as it is not provided based on an assessment of your investing knowledge and experience, your financial situation or your investment objectives. The value of your investments, and the income derived from them, may go down as well as up. You may not get back all the money that you invest. The investments referred to in this article may not be suitable for all investors, and if in doubt, an investor should seek advice from a qualified investment adviser.
Full performance can be found on the company or index summary page on the interactive investor website. Simply click on the company's or index name highlighted in the article.