The Financial Grimes: This is looking like an opportunity
This top City analyst reviews the financial sector stocks making headlines today.
This top City analyst reviews the financial sector stocks making headlines today.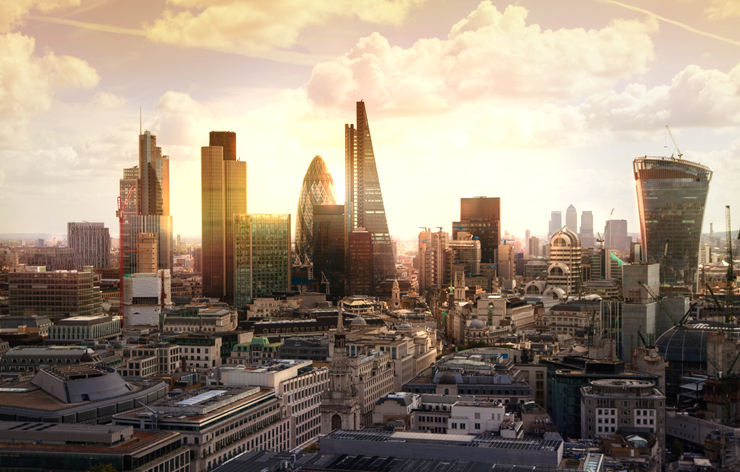 Jeremy Grime spent 15 years as a financial sector analyst, working at Altium Capital, RBC Capital Markets, Panmure Gordon and most recently as Director of Research at finnCap. Jeremy is also a qualified accountant.
Jeremy's blog is written with more experienced investors in mind. However, we have included a brief glossary at the bottom of the page to help those less familiar with some of the language used. For more on key financial metrics and valuation ratios click here.
News
H&T (LSE:HAT) gets a new executive director from Grosvenor Casino's. With Albemarle & Bond closing their 116 stores at the week end and gold price strength things, I imagine, are going well in the pawn world.
GLI Finance (LSE:GLIF) reports a £6.1 million H1 loss, partly as a result of a £5.2 million write down on the fintech ventures portfolio, although the Sancus BMS business also reports a pro forma loss. The company reports £44 million NAV although if we write down Fintech ventures to zero and exclude goodwill the tangible NAV is £12 million against a market cap of £10 million while the company is negotiating how it will repay the remaining £16 million of zero preference shares repayable by the end of the year.
AFH Financial - Acquisition
Share Price 291p
Mkt Cap £124 million
Conflict Disclosure: No Holding
AFH Financial (LSE:AFHP) offers independent financial advice and investment management to individuals and businesses across the UK.
Acquisition –Broadleaf Financial, based on the Wirral is acquired for £3.2 million. The only disclosure is £140 million FUM. 2.3% FUM appears in the face of it a reasonable price. Since the £15 million convertible issue the company has committed £10.4 million to acquisitions.
Valuation – PE is 9.5X October 2019. Harwood Capital trades at 14X October 2019.
Conclusion –The convertible issue has triggered a strong derating perhaps on the perception that equity appetite has exhausted. This is looking like an opportunity
Cenkos – H1 Results
Share Price 45p
Mkt Cap £25 million
Conflict Disclosure: No Holding
Cenkos (LSE:CNKS) is a leading securities firm focused on growth companies.
Results – Cenkos reports its first loss since listing off H1 revenues of £10.6 million. However the statement says H2 has started well. Cenkos has done 2 of the 7 AIM IPO's year to date. 110 corporate clients is sufficient scale to be profitable in normal market conditions. Joe Nally and Paul Hodges come off the board but remain on the executive committee
Valuation – Net assets are £26 million. Currently there is no return on those assets.
Conclusion – It is no surprise that markets have been quiet in H1. The call is whether this is a cyclical change or a structural change. My personal view is that AIM has restricted the number of Qualified Executive's and so price inflation for IPO's together with aversion to illiquidity and reduced commission resulting from MIFID 2 is causing a structural change. This may be the reason that Oliver Hemsley is taking a look at Zeus. They will need to move into private company transactions which aren't mentioned in the statement. In the absence of that NAV may be a full valuation.
Glossary

PBT

profit before tax

EPS

earnings per share

DPS

dividend per share

ROE

return on equity

EBITDA

earnings before interest, tax, depreciation and amortisation

PER

price earnings, or PE ratio

Yield

dividend yield

FCF

free cash flow

NAV

net asset value

Price/Book (PB)

a company's share price versus what it owns

Book Value

a company's worth after subtracting debts and liabilities from assets

AUM

assets under management

FUM

funds under management

CULS

convertible unsecured loan stock

ARPU

average revenue per user

OTC

over-the-counter

FCA

Financial Conduct Authority

ESMA

European Securities and Markets Authority