Super 60: two funds and one investment trust under review
interactive investor shares an update on three investments within its rated list.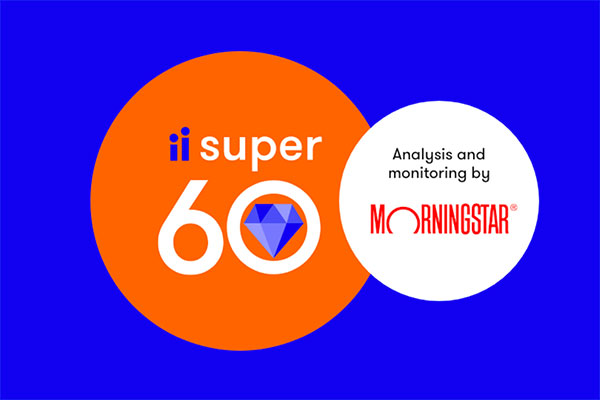 Interactive investor, the UK's second-largest investment platform for private investors, has placed GAM Star Credit Opportunities, Janus Henderson European Selected Opportunities Fund and Murray International investment trust under formal review, with the latter two triggered by fund manager retirement announcements.
The reviews have been made in partnership with Morningstar, within a framework of collaboration and mutual challenge. ii ensures Morningstar follow ii's processes and in-house methodology.
GAM Star Credit Opportunities
Dzmitry Lipski, Head of Funds Research, interactive investor, says: "In light of the uncertainty surrounding the latest developments with regard to the future of GAM, we are placing the GAM Star Credit Opps (GBP) Instl GBP Acc fund Under Review. The proposed sale of GAM to Liontrust fell through and as a result the board of directors has been ousted, while a plan has emerged, championed by a group of activist investors, to restore GAM to profitability through cost-cutting and other measures.
"This fund is sub-advised by third-party manager Atlanti and distributed by GAM and its management has therefore been insulated from the GAM-level turmoil so far, however we are taking a prudent approach in putting the fund under review and will revise this view as we gain more clarity on this evolving situation."
Janus Henderson European Selected Opportunities Fund
Dzmitry Lipski, Head of Funds Research, interactive investor, says: "Janus Henderson announced that John Bennett, lead manager on the Continental European, European Focus, and European Selected Opportunities strategies, would be retiring at the end of August 2024. Bennett has been with Janus Henderson for 12 years of his 43-year career. He was named portfolio manager in 2010 and will continue to work with the team over the next 12 months to ensure a smooth transition.
"His replacements will be Tom O'Hara and Tom Lemaigre, who have worked closely with Bennett for five years. O'Hara was named a co-manager in 2020, and Lemaigre in 2022. As a result of this announcement, we have placed the Janus Henderson European Select Opps I Acc fund under review while we evaluate the change to the investment team."
Murray International Trust
Dzmitry Lipski, Head of Funds Research, interactive investor, says: "Bruce Stout has announced that he will retire from the management of Murray International Ord (LSE:MYI) in June 2024, with his two co-managers Samantha Fitzpatrick and Martin Connaghan taking control. Connaghan and Fitzpatrick became co-managers in 2017 and 2019 respectively and the aim is for the investment process to remain unchanged. Despite this, we view the upcoming departure of Stout as a loss. He has managed the trust since 2004 and in our view is key to the contrarian, value-based process and decision-making on the trust.
"Although we do not see significant change to the portfolio in the short term, with Stout remaining in place until June 2024 and the trust having a low turnover style, we have placed the trust under review while we evaluate the change to the investment team."
The Super 60 investments list has been selected by investment experts to help narrow down the wide choice of available investment products. We believe it represents a set of high-quality choices, across different asset classes, regions, and investment types.
However, you should note that the selection of Super 60 investments list is not a 'personal recommendation'. This means we have not assessed your investment knowledge, your financial situation (including your ability to bear losses), your investment objectives, your risk tolerance, or your sustainability preferences.
You should ensure that any investment decisions you make are suitable for your personal circumstances, and if you are unsure about the suitability of a particular investment or think you need a personal recommendation, you should speak to a suitably qualified financial adviser.
The past performance of an investment is not a reliable indicator of future results, and ii does not guarantee or predict the future performance of the Super 60 investments list as a whole or the constituent investments.
Risk Warning(s)
The value of your investments may go down as well as up. You may not get back all the money that you invest.
Investing in emerging markets involves different risks from developed markets, in many cases the risks are greater.
The value of international investments is affected by currency fluctuations which might reduce their value in sterling.
Disclosure(s)
All funds listed are the Accumulation version of the fund, where available, where any income generated within the fund is reinvested automatically. Income versions of these funds may also be available for investors looking for income generated to be paid directly into their account.
Annual performance can be found on the factsheet of each fund, trust or ETF. Simply click on the asset's name and then the performance tab.
Any changes to the Super 60 investments list and the rationale behind those decisions will be communicated through the Quarterly Investment Review.
Details of all Super 60 recommendations issued by ii during the previous 12-month period can be found here.
ii adheres to a strict code of conduct. Members of ii staff may have holdings in one or more Super 60 investments, which could create a conflict of interest. Any member of staff involved in the development of research about any financial instrument in which they have an interest are required to disclose such interest to ii. We will at all times consider whether such interest impairs the objectivity of the recommendation.
In addition, staff involved in the production of the Super 60 investments list are subject to a personal account dealing restriction. This prevents them from placing a transaction in the specified instrument(s) for five working days before and after an investment is included or amended and made public within the Super 60 investments list. This is to avoid personal interests conflicting with the interests of investors in the Super 60 investments.