How Richard Driehaus made a fortune by finding tomorrow's growth stars
In the pantheon of investing greats, Richard Driehaus is relatively unknown in the UK. Yet his brand of "buy high, sell higher" investing uses one of the most powerful factors known to drive long term market returns - momentum.
Born in Chicago in 1942, Driehaus made his name in the stockmarket after his fund firm Driehaus Capital Management reportedly delivered compound annual returns of 30% in the 12 years after it was set up in 1980.
Surprise, surprise...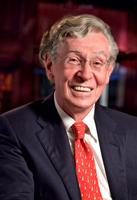 Driehaus regards long term earnings growth as the ultimate driver of share price movement. So front and centre of his strategy is a focus on finding growth companies with rising rates of earnings per share and then filtering them for those that are likely to keep on delivering.
He was quoted as saying: "I would much rather invest in a stock that's increasing in price and take the risk that it may begin to decline than invest in a stock that's already in a decline and try to guess when it will turn around."
Get on the mo' train
Essentially, his approach capitalises on the two key momentum factors - price and earnings. He is relaxed about prioritising stocks with rising prices even if they appear fully valued or carry high levels of debt, as long their earnings growth looks assured. In terms of earnings, he looks for a track record of growth but, crucially, wants to find companies that are beating analyst forecasts and producing positive earnings "surprises".
Research into momentum has found that companies which routinely pull off earnings surprises can see their prices move higher for up to a year after they publish their figures. Generally, this is blamed on analysts and investors being slow to properly "price-in" the full meaning of the surprise. Academics observed this phenomenon as far back as 1968, but it's only been fairly recently that the theory has been given detailed testing. So it's a credit to Driehaus that he used it to such stunning effect during the 1980s.
Modelling the Driehaus method
At Stockopedia.com we've constructed a core set of screening rules based on Driehaus' approach in order to track the strategy performance. So far it has all but matched Driehaus himself, with a 28.6% return annualised over the past two years.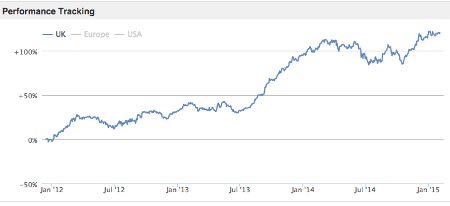 Over the past year it has done particularly well from holdings in electronic component maker Solid State, homeware manufacturer Portmeirion, consumer finance firm S & U and defence services business Cohort.
Watch out for momentum motion sickness
Driehaus' achievements were enough to earn him a place in the "All-Century" team of the most influential fund managers of the 20th Century, compiled by US publisher Barron's. For investors who use the momentum factors that he deployed to effectively, it's important to remember that momentum stocks tend to fall the hardest in vicious market down trends. So as with any stock screening strategy, care is needed.
Even so, momentum strategies have yielded some of the best results in the market over the past two years - and Driehaus offers a masterclass on using both price and earnings momentum to find tomorrow's stockmarket stars.
About Stockopedia
Interactive Investor's Stock Screening series is written by Ed Page Croft of Stockopedia.com, the rules-based stockmarket investing website. You can click here to read Richard Beddard's review of Stockopedia.com and learn more about the site.
● Interactive Investor readers can enjoy a two week free trial and £50 discount to Stockopedia using the coupon code iii014 - click here.
● To learn more about Ben Graham and his deep value investing strategies, you can download the free Stockopedia book, How to Make Money in Value Stocks.
It's worth remembering that these and other investment articles on Interactive Investor are simply for generating ideas and if you are thinking of investing they should only ever be a starting point for your own in-depth research before making a decision.
*No fee for publication is involved between Interactive Investor and Stockopedia for this column.
About the author
Ben Hobson is Strategies Editor at Stockopedia.com. His background is in business analysis and journalism.
Ben writes regularly on investment strategy performance and screening ideas for Stockopedia. He is the author of several ebooks including "How to Make Money in Value Stocks"
This article is for information and discussion purposes only and does not form a recommendation to invest or otherwise. The value of an investment may fall. The investments referred to in this article may not be suitable for all investors, and if in doubt, an investor should seek advice from a qualified investment adviser.