Later 'milestones' from retiring to paying off the mortgage
Our head of pensions Alice Guy considers the knock-on impact on our wealth and retirement decisions.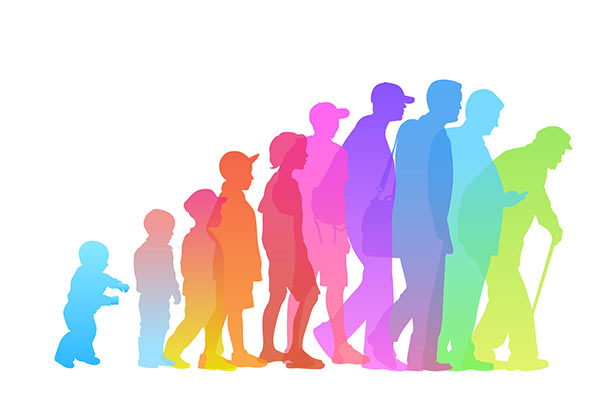 The key milestones in life are all getting later. From having your first child to buying a home, paying off a mortgage and retiring.
| | | | | | | | | | |
| --- | --- | --- | --- | --- | --- | --- | --- | --- | --- |
| Younger and mid-life milestones | 1950 | 1960 | 1970 | 1980 | 1990 | 2000 | 2010 | 2020 | 2022 |
| School leaving age | 15 | 15 | 15 | 16 | 16 | 16 | 16 | 18 | 18 |
| First child (women) | 25 | 24 | 23 | 24 | 25 | 26 | 27 | 29 | - |
| Getting married (women) | 22 | 21 | 21 | 21 | 24 | 27 | 29 | 32 | - |
| Buying a home | 24 | 23 | 25 | 26 | 28 | 29 | 32 | 32 | 34 |
| Age first-time buyers due to pay off mortgage | 49 | 48 | 50 | 51 | 53 | 54 | 59 | 62 | 65 |
Assumptions and sources: ONS people, population, and community, English housing survey, ii calculations for age first-time buyers due to pay off mortgage based on UK finance data (see note 1).
Alice Guy, Head of Pensions and Savings, interactive investor comments: "The key milestones in life are all getting later, and it will have a knock-on impact on our wealth and retirement decisions.
"The school leaving age has crept up over the years, meaning that most young people start their first full-time job later, often in their early 20s.
"Most women are waiting longer to start a family, often deciding to save up first or buy a first home before having kids. Bringing up children is an expensive business, and many women wait until they're financially stable before starting a family.
"Young people are also waiting longer to buy a home and more people are renting than previous generations. Taking longer to get on the housing ladder can have a knock-on impact on retirement saving as paying off your mortgage into your 50s or even 60s can make it harder to build pension wealth.
"Today's first-time buyers are due to pay off their mortgage at 65-years old on average, compared to 53 in 1990 as sky-high house prices force buyers to extend their mortgage term to make their payments more affordable.
"Rising mortgage terms mean more of us will still have housing costs in retirement in the future. We'll have to wait and see what this means for retirement ages, but it could mean more of us need to work much longer to pay the bills.
"More women are working alongside bringing up children and this is good news for their pension savings. Although they still often enter retirement with a much lower private pension than men.
"Of course, not everyone has the same life journey. Many people now carry on renting throughout their working life or decide not to get married or have children. More people than ever are renting well into their 40s and 50s and may never get on the housing ladder."
Later life milestones

1950

1960

1970

1980

1990

2000

2010

2020

2022

Men

Average retirement age

67.2

66.2

65.4

64.6

63.6

63.3

64.7

65.3

65.4

State pension age

65.0

65.0

65.0

65.0

65.0

65.0

65.0

66.0

66.0

Average expected time receiving state pension

5.8

6.7

7.0

8.6

10.7

13.4

16.8

15.8

15.8

Women

Average retirement age

63.9

62.7

62.4

62.0

61.1

61.2

62.5

64.3

64.3

State pension age

60.0

60.0

60.0

60.0

60.0

60.0

60.0

66.0

66.0

Average expected time receiving state pension

15.6

17.7

18.7

20.0

21.6

23.2

25.4

19.5

19.5
Assumptions and sources: Retirement age gov figures, economic labour status, ONS people population community data on life expectancy (2022 figures assumed same as 2020 for life expectancy).
"For men, the state pension age remained the same at 65 between 1950 and 2018 and then rose gradually to 66 by 2020. The recent state pension age rise has had limited impact so far on men's average retirement ages. Perhaps surprisingly, average retirement ages for men are much the same as 1970 and actually younger than in the 1960s, a time when private pension provision was relatively unusual. Men's average retirement age has risen two years since the 1990s, possibly because more of today's retirees have generous defined benefit pensions, which allow them to retire before the state pension age.
"In contrast, the rising state pension age has pushed women to work for longer, now retiring at 64 on average, compared to 62 in 2010. The equalising of the state pension age between men and women came in suddenly, between 2010 and 2020, leaving many women stranded, with no state pension but also little in the way of private pension provision. Although women's average retirement ages have risen by two years on average since 2010, there's still often a gap between retiring and receiving the state pension.
"It's not always easy to carry on working into your late 60s and many people just can't do it due to health problems or caring responsibilities.
"The rising state pension age is affecting people's finances in their mid-60s, pushing many into poverty as they wait for the state pension to kick in. Many retire due to ill health and the average healthy life expectancy (the average age to develop a significant health problem) is only 62.8 (ONS figures).
"There's currently a huge pension divide as some pensioners have generous defined benefit pensions, but others have limited private pension provision as they mainly worked before 2012, when workplace pensions were not compulsory.
"interactive investor's 2022 Great British Retirement Survey found that 56-to-65-year-olds are leaving the full-time workforce in significant numbers. Only one in three work full-time – close to half as many as those under 56 (60%). And a worrying 21% are cutting their hours because of ill health and a further 13% due to caring responsibilities.
"The good news is that retirees in the future are more likely to have a workplace pension than current retirees. Auto-enrolment was introduced in 2012 and meant that, for the first time, all employers had to offer workplace pensions for their staff."
Note 1: average age to pay off mortgage based on first-time age figures from English Housing Survey added to average mortgage term data for first-time buyers from UK Finance.
These articles are provided for information purposes only. Occasionally, an opinion about whether to buy or sell a specific investment may be provided by third parties. The content is not intended to be a personal recommendation to buy or sell any financial instrument or product, or to adopt any investment strategy as it is not provided based on an assessment of your investing knowledge and experience, your financial situation or your investment objectives. The value of your investments, and the income derived from them, may go down as well as up. You may not get back all the money that you invest. The investments referred to in this article may not be suitable for all investors, and if in doubt, an investor should seek advice from a qualified investment adviser.
Full performance can be found on the company or index summary page on the interactive investor website. Simply click on the company's or index name highlighted in the article.