Why three years is a 'disastrous' time period to judge fund performance
A professional fund picker tells Kyle Caldwell what fund investors should avoid doing when sizing up past performance.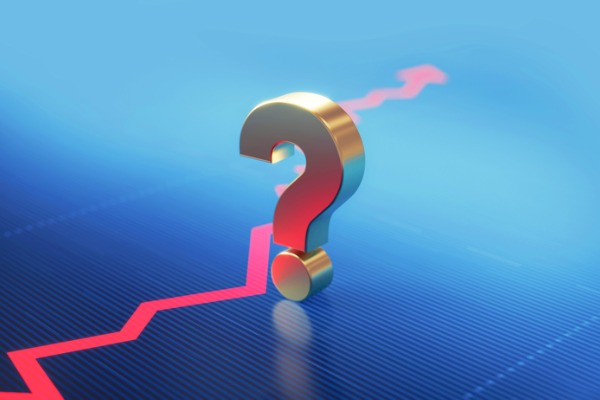 While past performance is not necessarily a guide to future performance, investors can be better informed by looking at the track record of a fund.
For example, by looking at a line chart of how a fund has performed versus an index over multiple time periods investors can quickly grasp whether the fund is providing genuine active management. If the two 'lines' look similar over both the short and long term this sets off warning bells that the fund manager is 'hugging the index'.
How a fund has performed over a certain time period can also reflect whether its investment style has been in or out of favour.
But what is the ideal performance period for investors to look at when sizing up a fund?
According to Simon Evan Cook, a fund-of-funds manager at Downing Fund Managers, rather than looking at very defined time periods you can learn a lot more from looking at specific moments in time.
However, in practice he notes this is really hard for retail investors to put into practice, due to fund factsheets providing defined time periods, such as one year, three years and five years.
Appearing on interactive investor's On The Money podcast – how to separate fund manager luck from skill – Evan Cook said: "People look for certain time periods. What's the magical time period? Should you look at one year or three years or five years? The truth is I would say that is a complete red herring looking for a specific year.
"I'd point you to the quote that was originally, I think, about Russian history, which is that there are decades in which nothing happened and then there are weeks in which decades happened. And that's entirely appropriate for financial markets because there can be years and years where markets just drift upwards and it doesn't really tell you much about the fund manager whatsoever. But then you can get periods perhaps like the pandemic sell-off or what we saw in 2022 when all sorts of stuff happens all at once.
"And, as a fund buyer, that's what I'm looking for with funds. I'm looking for specific time periods. And this is where it gets harder for a retail investor because you tend to get spoon-fed very defined periods of six months or a year or three years based on a factsheet or a performance table."
Evan Cook gave the example of in 2016 when there was a notable style switch after the Brexit vote, which saw value strategies outperform growth in the second half of that year.
He explained: "So for the first half (of 2016), growth funds had won and, as they had been winning for years after. But for six months – and it was after the Brexit vote and then, again, after Trump got in – value suddenly switched to winning because there was a hint that inflation might come back.
"Now, if you looked at that six-month period, it was a little clue to what was going to happen in 2022. You didn't know when it was going to happen, but you knew, having looked at that, that if inflation came back, growth funds by and large were about to be murdered by the market and value funds would do very well.
"So when I'm looking at time periods and judging fund managers, I'm looking for those episodes. And, unfortunately, it's very rare that they start on 1 January and end up on 31 December, which is what you'd need to see as a retail investor if you haven't got access to be able to pinpoint the point when a rally started and ended."
In addition, a fund flying high over a short-term frame can be a warning sign that the investment style and approach being undertaken could soon be about to come off the boil. The danger here is that fund investors fall into the trap of performance chasing.
Therefore, it is important to not be seduced by strong short-term performance numbers. A key thing to remember is that those past returns went to other investors rather than yourself. This is particularly important when considering a fund that invests in commodities or a single country emerging market fund, such as China or India. These funds are more adventurous and tend to go through short-term periods of strong and weak performance. Evan Cook agrees that retail investors should be wary of buying funds on a hot streak of form. He says three years is not a good measure of performance, as it can be a sign that investors are buying at or near to a peak.
Evan Cook said: "I'd say three years tends to be a pretty disastrous time period in which to choose a fund manager. It tends to be long enough for that style to have worked, done its stuff and perhaps it's about to top out and go back.
"And, as a retail investor, the biggest mistake that I see being made over and over again is jumping from a winning style…..or jumping into a winning style after it's won for three or five years. It starts to fail very quickly after that, so you then jump on to the style that's won over the next three years, and you just jump from something that has done well to something that's about to do badly over and over and over again. And that eats up far more of your wealth than high charges ever do."
These articles are provided for information purposes only. Occasionally, an opinion about whether to buy or sell a specific investment may be provided by third parties. The content is not intended to be a personal recommendation to buy or sell any financial instrument or product, or to adopt any investment strategy as it is not provided based on an assessment of your investing knowledge and experience, your financial situation or your investment objectives. The value of your investments, and the income derived from them, may go down as well as up. You may not get back all the money that you invest. The investments referred to in this article may not be suitable for all investors, and if in doubt, an investor should seek advice from a qualified investment adviser.
Full performance can be found on the company or index summary page on the interactive investor website. Simply click on the company's or index name highlighted in the article.