10 high-quality stocks for small-cap investors
Small-caps burned Neil Woodford, but Stockpedia's Ben Hobson has found these high-quality small firms.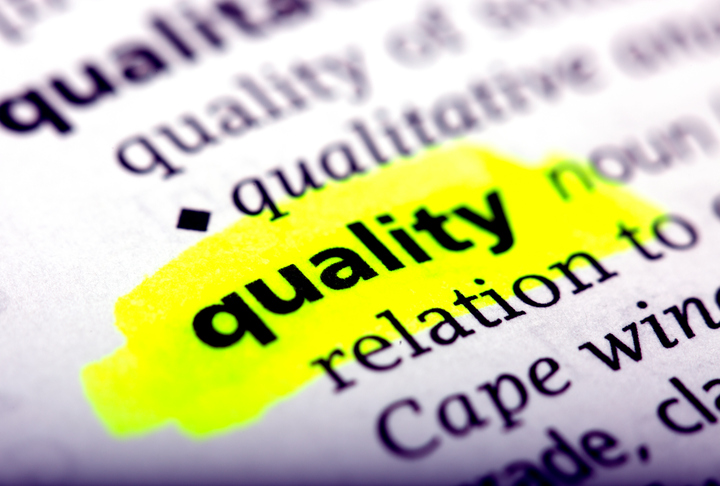 The trials and tribulations of Neil Woodford's struggling equity income fund have been all over the headlines this week. After putting a stop to redemptions while he tries to stabilise it, the rest of us are left wondering how it came to this.
In just two years, the size of the flagship fund has fallen from £10.2 billion to just £3.7 billion. At times it's seemed like there was bad news around every corner. Profit warnings and share price plunges have been relentless.
A part of the problem seems to be that Woodford deviated from a successful formula. Early in his career he made a mint by holding dividend-paying blue chips while everyone else was chasing glamorous dot-coms. When he set up his eponymous fund management firm five years ago, many assumed it would be more of the same. A big difference this time was that Woodford brought in a considerable number of small and even unquoted firms.
Trading the small-cap effect
For individual investors, small-caps have long been seen as a chance to get an edge over professional money managers. For most professionals dealing in size, it's often impossible to trade in and out of small-caps because they're illiquid and unpredictable.
But that's not the case for individual investors. With enough research, it's possible to buy smaller stocks and benefit from the substantial uplift if and when those investments pay off. Research shows that small-caps do indeed outperform large stocks on average. And as an individual investor, if things do go wrong it's also easier to get out from a relatively small position.
Playing the small-cap effect seems to be where Woodford has hit problems. Large stakes in small, illiquid stocks can be hard to sell. When redemptions come in, larger, liquid holdings have to be sold and it can end up destabilising the fund.
In many ways, this situation shows why small-caps are so popular among individual investors. There are various strategies for finding them, but using two of the most influential market factors can be a useful starting point: Quality and Momentum. At Stockopedia, we call stocks with this kind of factor exposure High Flyers. Here's why:
High Flyers are high quality…
To start with, High Flyers are very distinctive. They are good quality, both in terms of their franchise and financial strength. This tends to show up in high profitability and strong industry leading margins. They're stable, growing and often have accelerating sales and earnings. They also have strong and improving financial histories and no signs of accountancy or bankruptcy risk. Good, double-digit ROCEs are a pointer to companies that can grow very profitably.
...and they have powerful momentum...
High Flyers also have strong momentum both in the price of their shares but also in their track records of earnings growth. It shows up in stocks trading close to their 52-week high prices and outperforming the market. They'll often be beating broker estimates and getting forecast upgrades and recommendation changes.
... but they can be expensive
The flipside of the coin is that high quality, strong momentum shares are very appealing investments, so these kinds of stocks rarely look cheap. That puts many investors off them. Only with hindsight could you say they were worth it.
If you took this High Flyer approach to large-cap companies right now, you'd be looking at stocks like AVEVA (LSE:AVV), Sage (LSE:SGE) and Spirax-Sarco Engineering (LSE:SPX). These companies have robust financial strength and solid performance histories, but their price charts give away just how much the market values these things. The momentum in these shares can be breathtaking.
But what about High Flying smaller companies - and those found on a smaller-cap index like the FTSE Fledgling and Alternative Investment Market? The answer is that sifting the market for stocks with this kind of profile picks up names that have indeed broken out from the index and - for the most part - delivered some impressive gains. Here are the sorts of companies we're seeing at the moment...
| Name | Mkt Cap £m | StockRank Style | Value Rank | ROCE % | Relative Price Strength 1y | Sector |
| --- | --- | --- | --- | --- | --- | --- |
| Spectra Systems | 62.4 | High Flyer | 33 | 14.7 | 30.2 | Industrials |
| Judges Scientific | 191.6 | High Flyer | 24 | 23 | 31.6 | Industrials |
| Focusrite | 317.3 | High Flyer | 11 | 25.9 | 23.1 | Technology |
| Oxford Metrics | 120.7 | High Flyer | 13 | 14.7 | 36.1 | Technology |
| Tracsis | 198.4 | High Flyer | 12 | 16 | 33.2 | Technology |
| Sanderson | 70.1 | High Flyer | 44 | 9.67 | 16.8 | Technology |
| Keystone Law | 150.9 | High Flyer | 11 | 29.4 | 57.9 | Industrials |
| Luceco | 194.6 | High Flyer | 15 | 7.8 | 117.2 | Industrials |
| Medica | 163.3 | High Flyer | 21 | 21.7 | 6.9 | Healthcare |
| Instem | 55.1 | High Flyer | 15 | 9.8 | 19.7 | Technology |
Source: Stockopedia
Here we have a list of high-quality, strong momentum small-caps, which arguably look expensive but may have the potential to trade higher. The technology and industrials sectors are big themes here, with firms like tech security firm Spectra Systems (LSE:SPSY) and instrumentation business Judges Scientific (LSE:JDG) leading the list. Others include the music and audio products specialist Focusrite (LSE:TUNE) and the analytics company Oxford Metrics (LSE:OMG).
The appeal of the High Flyer approach is that it targets the best quality, strongest momentum shares in the market. One word of warning - whether you're a private investor or a star fund manager - is that High Flyers aren't immune from problems. When sentiment changes, the momentum in these shares can fall hard, so they need to be watched carefully.
But the combination of two factors in quality and momentum can zero-in on the type of company that's capable of compounding investment returns over many, many years. If you can catch them as small-caps, there's a chance of finding the growth stars of the future.
About Stockopedia

Stockopedia helps individual investors beat the stockmarket by providing stock rankings, screening tools, portfolio analytics and premium editorial. The service takes an evidence-based approach to investing, and uses the principles of factor investing and behavioural finance to help investors make better decisions.
Interactive Investor readers can get a free 14-day trial of Stockopedia by clicking here.
These investment articles are simply for generating ideas. If you are thinking of investing they should only ever be a starting point for your own in-depth research.
These articles are provided for information purposes only. Occasionally, an opinion about whether to buy or sell a specific investment may be provided by third parties. The content is not intended to be a personal recommendation to buy or sell any financial instrument or product, or to adopt any investment strategy as it is not provided based on an assessment of your investing knowledge and experience, your financial situation or your investment objectives. The value of your investments, and the income derived from them, may go down as well as up. You may not get back all the money that you invest. The investments referred to in this article may not be suitable for all investors, and if in doubt, an investor should seek advice from a qualified investment adviser.
Full performance can be found on the company or index summary page on the interactive investor website. Simply click on the company's or index name highlighted in the article.