Cutting our losses in two Liontrust funds
Saltydog Investor has further increased its cash weighting after acting on two funds that were recently purchased.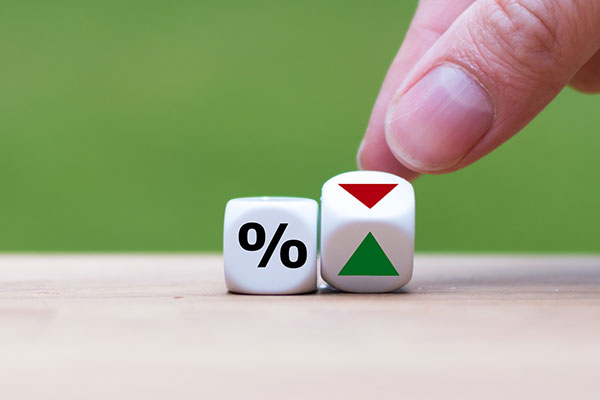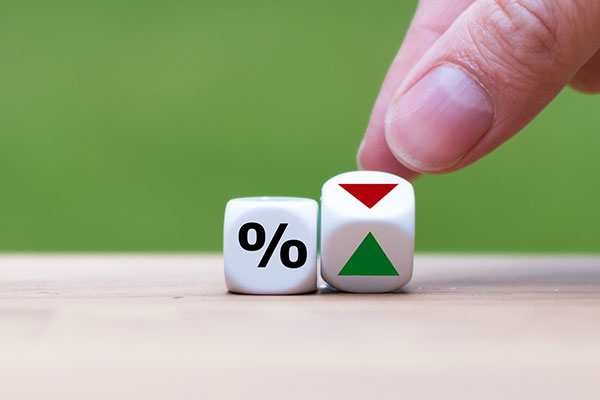 This content is provided by Saltydog Investor. It is a third-party supplier and not part of interactive investor. It is provided for information only and does not constitute a personal recommendation.
It has not been a particularly easy couple of weeks. The war in Ukraine has raised political tensions and this is reflected in the markets, along with growing concerns over rising inflation and Covid-related lockdowns in China. The leading stock market indices have been up one week and down the next, and so has the value of our demonstration portfolios.
When we reviewed our portfolios last week (which we do every Wednesday), Tugboat had gone up by 0.5% since the previous week, while Ocean Liner had made 0.7%. Both were at the highest that they have been in the last three months - not a bad result when you think of what is happening in the global economy.
However, there were a couple of funds, Liontrust Balanced and Liontrust Global Alpha, that we bought at the end of March and have subsequently gone down. We decided to sell them and move on.
For most of this year, our portfolios have been predominantly in cash. We have been looking for opportunities to invest, but they have been few and far between. The star performers have been the funds investing in energy, natural resources and Latin America. We currently hold the JPM Natural Resources, TB Guinness Global Energy, Schroder ISF Global Energy, VT Gravis Clean Energy Income, and Liontrust Latin America.
These funds have all performed well for us, but they come from the sectors that have been the most volatile in the past. Although their prices can rise quickly, they have also been known to drop quite dramatically. To control the overall volatility of our portfolios, we limit the amount that we invest in funds like these.
In ideal conditions, we would have most of our money invested in relatively slow and steady funds that give acceptable returns, and have a smaller amount invested in more volatile funds that can provide the 'icing on the cake'. Our problem this year has been finding the slow and steady funds.
We put the Investment Association (IA) funds into our own Saltydog groups, based on their historical volatility. The groups, starting with the least volatile, are: Safe Haven, Slow Ahead, Steady as She Goes, Full Steam Ahead Developed Markets, Full Steam Ahead Emerging Markets, Specialist and Thematic sectors
There are only two sectors in the Safe Haven group: Standard Money Market and Short Term Money Market.
The Slow Ahead group is made up of some of the sectors investing in bonds, or a mixture of bonds and equities. This table shows the performance of these sectors in the first three months of this year.
| | | | | |
| --- | --- | --- | --- | --- |
| Investment Association Sector | Jan-22 | Feb-22 | Mar-22 | 1 Jan-31 Mar 2022 |
| Slow Ahead Group | | | | |
| Mixed Investment 40-85% Shares | -4.7 | -1.6 | 2.8 | -3.7 |
| Mixed Investment 20-60% Shares | -3.1 | -1.7 | 1.5 | -3.4 |
| Mixed Investment 0-35% Shares | -2.6 | -1.0 | 0.5 | -3.1 |
| £ High Yield | -1.7 | -1.9 | -0.1 | -3.8 |
| £ Strategic Bond | -1.6 | -2.1 | -0.7 | -4.3 |
| £ Corporate Bond | -2.4 | -2.5 | -0.8 | -5.6 |
Data source: Morningstar. Past performance is not a guide to future performance.
You can see that all the sectors made losses in January and February, but in March the three Mixed Investment sectors went up. At the top of the table was the 'Mixed Investment 40-85% Shares' sector with a one-month return of 2.8%.
On 31 March, we invested in the Liontrust Balanced fund. At the time it was showing a four-week return of 5.1%, the highest in the Mixed Investment 40-85% Shares sector. After one week, it had made a gain of 0.1%, but it then turned south. A week later and it was down 4.9%. Last week, we sold it at a loss of 5.1%.
The sectors in the 'Steady as She Goes Group' also had a difficult start to the year with most making losses in January and February.
| | | | | |
| --- | --- | --- | --- | --- |
| Investment Association Sector | Jan-22 | Feb-22 | Mar-22 | 1 Jan-31 Mar 2022 |
| Steady as She Goes Group | | | | |
| Flexible Investment | -4.8 | -1.7 | 3.0 | -3.6 |
| UK Equity Income | -0.4 | -2.2 | 2.5 | 0.0 |
| UK All Companies | -3.6 | -2.9 | 1.6 | -4.9 |
| UK Direct Property | 0.7 | 0.8 | 1.3 | 2.8 |
| UK Smaller Companies | -7.9 | -5.9 | 0.3 | -13.1 |
| Global & GEM Bonds* | -1.5 | -2.1 | -0.3 | -3.8 |
| UK Gilts | -3.3 | -2.1 | -2.0 | -7.2 |
| UK Index Linked Gilts | -2.0 | -1.5 | -3.5 | -6.8 |
* The Global & Global Emerging Market Bonds figure is calculated by taking an average of all the non-UK bond sectors.
Data source: Morningstar. Past performance is not a guide to future performance.
In March, five of the eight sectors went up. The Flexible Investment sector topped the table, having gone up by 3.0% during the month, and so we invested in one of the leading funds, Liontrust Global Alpha. It had gisen by 6% in the previous four weeks.
After one week, it was showing a gain of 0.7%, but a week later it was down 6.0%. When we sold it, it had lost 6.4%.
It never feels great making losses, and we do not plan on making a habit of it, but it is an inevitable part of investing. The important thing is managing your losses to ensure that they do not do too much damage. If we add up our losses from these two trades, they come to just over £360. On an overall investment of more than £142,000, that is around 0.25%.
Some investors shy away from selling at a loss, hoping that the situation will improve. Unfortunately, if it does not and the loss starts to increase, making the sale gets even harder.
Our philosophy is to start by making a small investment. If it goes well, then we can add to our position. If it goes down, we can quickly sell up and move on. Being relaxed about making small losses reduces the likelihood of being wiped out by the large, wealth-destroying crashes such as the dotcom bubble or the financial crisis.
As the legendary American trend investor Jesse Livermore said: "A loss never bothers me after I take it. I forget it overnight. But being wrong - not taking the loss - that is what does damage to the pocketbook and to the soul."
For more information about Saltydog, or to take the two-month free trial, go to www.saltydoginvestor.com
These articles are provided for information purposes only. Occasionally, an opinion about whether to buy or sell a specific investment may be provided by third parties. The content is not intended to be a personal recommendation to buy or sell any financial instrument or product, or to adopt any investment strategy as it is not provided based on an assessment of your investing knowledge and experience, your financial situation or your investment objectives. The value of your investments, and the income derived from them, may go down as well as up. You may not get back all the money that you invest. The investments referred to in this article may not be suitable for all investors, and if in doubt, an investor should seek advice from a qualified investment adviser.
Full performance can be found on the company or index summary page on the interactive investor website. Simply click on the company's or index name highlighted in the article.