Independent press coverage of interactive investor's new pricing
Don't just take it from us: several independent national news outlets have written about our new pricing and we recommend that you read the coverage.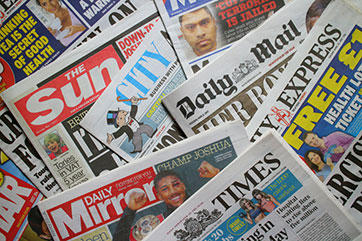 Independent journalists have reviewed interactive investor's new pricing, following our decision to launch three service plans.
The coverage highlights that our lower trading costs benefit active investors, acknowledges the continuing benefits of our flat fees, and agrees that the move is not about encouraging trading but moving to subscription.
Although the new pricing is slightly more expensive for customers who don't actively manage their investments, the articles say ii continues to be great value for buy and hold investors and can save investors thousands of pounds over the long term. One analyst says:
"Flat fees need to be increased every so often to keep pace with inflation. When it happens, it is in the customer's face, unlike ad valorem which links to an asset value hopefully increasing with inflation."
The Financial Times article, Interactive Investor to roll out 'Netflix pricing', says: "Investors with larger pots benefit from flat fee pricing, although it is not the industry norm. According to consultancy the Lang Cat, customers with £50,000 or over should consider a fixed-fee platform if price is an important consideration."
A piece in This is Money and the Daily Mail, Interactive Investor unveils 'subscription plans' in fees shake-up, concludes: "If you were the type of investor who didn't make any trades outside your allotted credits under the current pricing regime, you'll be paying £30 more a year on the 'Investor' plan.
"But if you'd traded once a month, you'd be paying exactly the same as before while an investor trading twice a month would save £24 a year."
Meanwhile, Citywire reports: "The higher, flat platform charges are, however, offset by a sharp drop in most fees for buying and selling funds and shares."
We highly recommend that you read a brilliant piece of analysis by Gavin Fielding, editorial director of Fundscape, a research house specialising in the end-to-end research and analysis of the UK fund industry.
Writing The savvy reasons behind platform's new Netflix-style price model for Money Marketing, a newspaper for independent financial advisers, Mr Fielding says: "All three users should be happy. The occasional equity trader is getting deal terms on par with market price, the funds fan doesn't feel he is wasting his free trades, as they accrue and last for 90 days, and the super investor is getting a much better deal - while trades may be cheaper on execution-only platforms, they are nowhere near as user friendly."
He also ran detailed analysis of how interactive investor compares with competitors on price for Stocks and Shares ISAs and self-invested personal pensions – there are some very useful heatmaps in the piece.
Mr Fielding concludes:
"Our analysis supports ii's marketing claims on price and knock out AJ Bell, Fidelity and Hargreaves on larger case sizes."
To complete the picture, you can also read interactive investor's press release on the new pricing.
About interactive investor
interactive investor (ii) is the UK's number one flat-fee investment platform. ii offers a wealth of unbiased information, analysis, tools and expert ideas to help customers make better informed investment decisions. ii's award-winning trading platform provides access to an extensive choice of markets, instruments and currencies within Trading, ISA and SIPP accounts. This comprehensive investing service is underpinned by a strong focus on delivering great value for investors demonstrated through an innovative and competitive pricing model – featuring simple, flat fees and unique 'trading credits'. interactive investor is authorised and regulated by the Financial Conduct Authority.
Disclaimer: The information contained in this press release does not constitute investment advice or personal recommendation. Past performance is no guide to the future and the value of investments can go down as well as up and you may not get back the full amount invested.
To view our privacy policy, please see here. To unsubscribe from interactive investor press releases, please contact the media team.