Index tracker funds
A popular type of investment fund that simply aims to follow the stock market.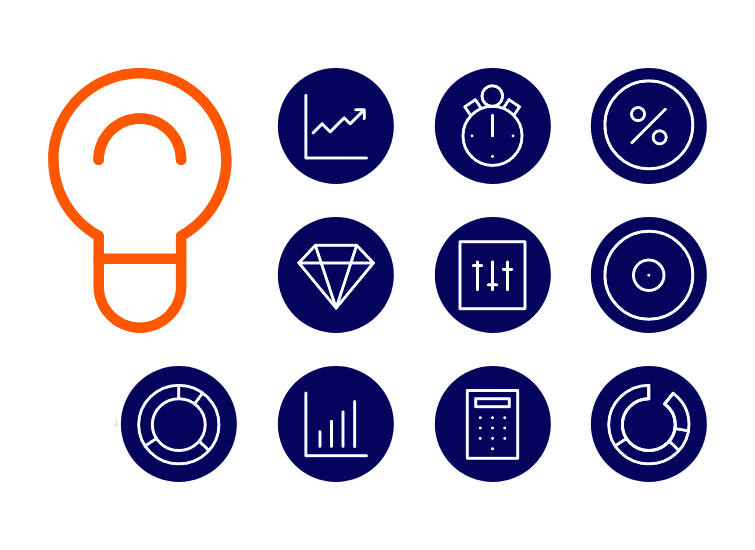 Please remember, investment value can go up or down and you could get back less than you invest. The value of international investments may be affected by currency fluctuations which might reduce their value in sterling.
What is an index tracker fund?
An index tracker fund is a simple, low-cost way of investing in all the companies in a particular market index, such as the FTSE 100.
They are often considered lower-risk investments, because they are spread across so many shares. This reduces the impact of a few shares underperforming. But remember that no investment is risk-free.
Index tracker funds are also low-cost because they require less management. However, this may also mean lower returns than actively managed funds.
You can find several index tracker funds in our ii Super 60 list.
How does an index fund work?
A tracker fund simply aims to match index performance over time.
For example, you might have a FTSE tracker fund that follows the FTSE 100 index. If the FTSE 100 index changes in value, so does your index tracker fund.
This is different to 'active funds', which try to achieve higher returns by actively selecting investments.
There are two methods that index tracker funds use:
Full replication: An index tracker can match all the investments in the index. For example, by buying shares in all 100 companies in the FTSE 100.
Partial replication: The managers of an index tracker will invest in a representative sample of an index's shares.
The reason for two methods is efficiency. Holding shares in all FTSE 100 companies is straight forward, but a tracker fund that tracks the MSCI World Index would struggle to maintain holdings in over 1,700 companies from 23 countries.
How much do tracker funds cost?
The charges for investing in funds are usually described as the 'OCF' (Ongoing Charges Figure). This can help you compare the cost of investing in different funds.
Index tracker funds are typically cheaper than managed funds, since they do not rely on fund managers and a team of researchers.
They are a great option for investors wanting to track index performance at the lowest cost. Tracker funds can cost as little as 0.1%, compared to active funds which cost around 0.85% on average.
Please note that the OCF does not include trading costs (when buying and selling investments). When researching funds, see the Cost Disclosure Document (CDD) for a full breakdown.
What index tracker funds do ii offer?
We offer a wide range of tracker funds. You can find these by searching for the name of the index you want to track on our funds page.
Not sure where to start? We feature several index tracker funds on our Super 60 investment list:
Please note: our Super 60 investments are not personal recommendations. Please do your research and if you are unsure, seek advice from a suitably qualified financial adviser.
How to invest in tracker funds with ii
2.
Choose your index tracker fund(s)
We've included several tracker funds in our Super 60 investment list.
Need help choosing? Our Quick Start Funds include Vanguard LifeStrategy funds, which include multiple index funds in one portfolio.
3.
Choose how you want to invest
We've made it simple:
Top up monthly with our regular investing service and pay no trading fees.
Or buy & sell investments as and when you choose. Your first trade each month is free.