Please remember, investment value can go up or down and you could get back less than you invest. The value of international investments may be affected by currency fluctuations which might reduce their value in sterling.
What is a general investment account (GIA)?
A general investment account lets you invest in the stock market. It is ideal for investors looking for flexibility and no limits on the amount you can invest.
Our trading account (another name for general investment account) gives you the widest choice of investments on the market. You can buy shares, funds, trusts, ETFs and more.
But remember that all investment carries risk – you shouldn't invest money you can't afford to lose.
Is a general investment account right for you?
A general investment account may be right for you if you want to invest more than the £20,000 tax-free ISA allowance.
A lot of people start out with an ISA for the tax benefits. Any surplus funds can be invested in your GIA.
Alternatively, if you already have a GIA and want more tax efficiency you can Bed and ISA – sell your GIA investments and buy them again in an ISA to make the most of your tax-free allowance.
Certain investments (such as foreign funds) may not be available in an ISA.
Fees and charges
It costs £9.99 to join ii, which includes our Trading Account, Stocks and Shares ISA and Junior ISA.
Add a SIPP for just £10 a month extra. (Special offer: open a SIPP by 31 March and pay no SIPP fee until October 2021. Terms apply.)
Your first trade each month is free. Additional trades usually cost £7.99.
It's free to top up your investments each month with our regular investing service.
There are some activity-based charges for things like Stamp Duty and foreign currency exchange. View our charges page for a full list.
Regular investing in a general investment account
Regular investing basically means making monthly payments into your investment account, rather than investing lump sums. It can help smooth the impact of falls in the market.
Drip-feeding money into your investments at regular intervals means you buy shares at different prices. You'll buy shares when the price is low, and buy them when the price is high – this is known as pound cost averaging.
With ii you will not pay trading fees for regular investing.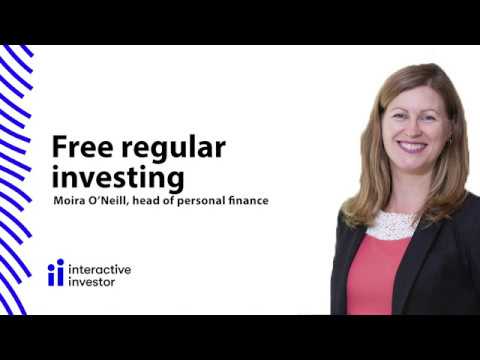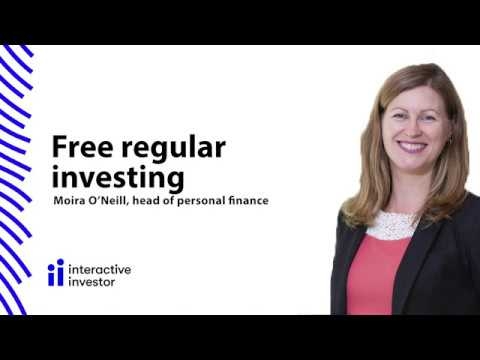 Why choose ii for your general investment account?
Our low, flat fees don't grow with your investments – so more of your money stays invested.
You could be up to £43k better off over 30 years when you keep a general investment account and Stocks and Shares ISA with ii. Learn more
We give you a free trade every month, and there are no trading fees with our regular investing service.
We offer the widest choice of investment with over 40,000 UK and international investment options, including shares, funds, trusts and ETFs.
Your £9.99 monthly fee also includes our Stocks and Shares ISA and Junior ISA.
Analysis shows you could be better off by £43k over 30 years of investing in an ii Trading Account (General Investment Account) plus an ii ISA due to our low flat fees. This is just for illustration if all other factors were the same. The advantage of lower flat fees over time means that you could be significantly better off in the long run. By how much will always depend on your personal circumstances. More about our analysis
How is a general investment account taxed?
A general investment account does not hold the same tax benefits as an ISA or a SIPP. You will have to pay capital gains tax on profits over £12,300 per year. You will also pay tax on dividends over £2,000 per year.
General investment account vs stocks and shares ISA
A general investment account has no investment limit, while the amount you can put in a stocks and shares ISA is capped at £20,000.
With an ISA, any growth in value or income is tax-free, while money in a general investment account is taxable. However, you still have a £12,300 capital gains tax allowance and a £2,000 annual tax-free dividend allowance.
General investment account vs SIPP
A self-invested personal pension (SIPP) lets you invest your pension in the same way you invest in a GIA.
However, a SIPP is a retirement account – you cannot access the money until you reach 55 (57 from 2028). Money in a GIA can be accessed whenever you like.
Tax: SIPPs receive tax relief on personal contributions (£40,000 in the 2020/21 tax year). A general investment account does not have any tax benefits.
Access: A GIA gives you access to your funds at any time, whereas investing in a SIPP means locking away your finances until you reach 55 years of age (increasing to 57 in 2028).